For the first time since 2007, the state of Connecticut will open its waiting lists for the Section 8 Housing Choice Voucher (HCV) Program and the State Rental Assistance Program (RAP).   Starting today, August 4, 2014 and extending for the next two weeks through August 18, the state will be accepting pre-applications for these government rental subsidy programs.
A total of 5,000 applicants will be randomly selected by lottery for the Section 8 waiting list and 3,000 for the RAP waiting lists.  Please note that filing a pre-application does not guarantee a place on the waiting list.  By submitting a pre-application you are in effect entering a lottery to be one of the 8,000 individuals or families admitted to one or the other of the waiting lists.
Pre-applications will be accepted by mail and electronically. Mailed pre-applications must be postmarked between August 4 and August 18, 2014 and online pre-applications must be submitted by 5:00pm August 18, 2014. Click here to view today's Public Notice about the Section 8 and RAP waiting lists.
Section 8 Tenant-Based Housing Assistance is a government program for assisting very low-income individuals and families, including people with disabilities, to rent housing in the private market.  Participants are free to choose any housing that meets the requirements of the.  A rental subsidy is paid directly to the landlord on behalf of the participating individual or family.  The Section 8 holder then pays the difference between the actual rent charged by the landlord and the amount subsidized by the program. The agency issuing the voucher determines a payment standard which is used to calculate the amount of rental assistance a renter will receive, but does not affect the amount of rent a landlord may charge.  RAP is a similar government program.  Generally, renters in these programs pay between 30%-40% of household income for their rent.
Section 8 and RAP have enabled thousands of people with mental illness across the country to live in decent, safe, affordable housing.  It is a rare occurrence for states to open up the waiting lists for these programs; the last time it happened in Connecticut was 2007.   Low income individuals with mental illness may apply even if they are currently living at home with family or in their own apartment, and it is always a good idea to apply whenever the opportunity arises, as the vouchers enable most renters to reduce their housing costs to approximately one-third of their income.
Pre-applications and more information are available on the Connecticut Department of Housing website: Click here.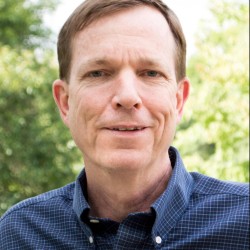 Latest posts by Jay Boll, Editor in Chief www.rtor.org
(see all)