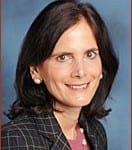 Last Month, the National Council for Behavioral Health presented the winners of its annual Awards of Excellence at the 2015 NATCON Conference in Orlando.  This year's winner of the Inspiring Hope award for Reintegration Lifetime Achievement was Alice Medalia, Professor of Clinical Psychiatry and Director of Psychiatric Rehabilitation, Columbia University Medical Center, and Director of the Lieber Recovery and Rehabilitation Clinic.
Dr. Medalia was nominated for this award by Jay Boll, Vice President of Resources to Recover, in recognition of her outstanding work in cognitive rehabilitation.  Jay met Dr. Medalia in 2012 at the annual Cognitive Remediation in Psychiatry Conference, which she started in 1998 and continues to direct and organize.  The two were introduced by the parent of a participant at Laurel House, the non-profit mental health provider that started RtoR.org.   Their meeting is a great example of the Resources to Recover concept in action: a family member stepping forward to say that this program really helped my son and you should know about it so other families can benefit.
Jay would not have attended the conference if not for this mother who paid his conference fees and insisted that he learn about Dr. Medalia's groundbreaking work.  After attending symposia and workshops on the importance of cognition in mental health recovery and meeting Dr. Medalia, Jay knew that he needed to start a remediation program at Laurel House, where he was then the Executive Director.  A year later, he attended the 2013 Conference and shortly after brought Laurel House CEO Linda Autore to meet with Dr. Medalia at the Lieber Clinic in New York City, where they discussed a cognitive remediation program for Laurel House.
Two months later, Dr. Medalia travelled to Stamford, CT, to train Jay and a team of clinicians on the Neuropsychological and Educational Approach to Education (NEAR), which has become the foundation of Laurel House's Thinking Well program.
"Since we introduced cognitive remediation at Laurel House, I have seen it make such a difference in the lives of clients entering the program.  People who had not worked or engaged in purposeful activity for years were suddenly talking about going back to school or taking a volunteer job after 15-30 sessions of program," says Jay.  "When I saw that the National Council was asking for nominations for its Inspiring Hope awards, I knew I had to put forward Alice's name for the Reintegration Lifetime Achievement category.  Her contribution to the field of psychiatric rehabilitation is amazing for its duration, depth and impact on mental health recovery."
Throughout the month of May, RtoR.org will release a daily Post
of the Day in observance of Mental Health Awareness Month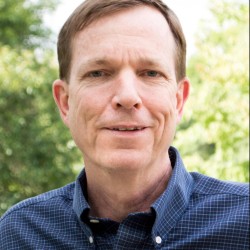 Latest posts by Jay Boll, Editor in Chief www.rtor.org
(see all)