Next month, two local therapists will offer a free presentation on Dialectical Behavior Therapy (DBT) on January 16, 2020 from 7:30 to 9:00 PM at Greenwich Town Hall in Greenwich, CT.
Alison Emel, PhD and Kristie Calvillo, LCSW are co-founders of The Behavior Therapy Group in Riverside. They are also featured psychotherapists in our Directory of Family-Endorsed Providers.
DBT is an evidence-based treatment that is especially helpful for individuals with intense emotions that are difficult to tolerate. It was originally developed to help people diagnosed with borderline personality disorder regulate painful emotions. It is also appropriate for people who struggle with issues of impulsivity, mood instability, suicidal behavior, or self-harm.
This free event in Greenwich is sponsored by NAMI Southwest CT, which is the local affiliate of the National Alliance on Mental Illness (NAMI), the nation's largest grassroots, nonprofit organization aimed at improving quality of life for people living with mental health conditions and their families. NAMI Southwest CT serves lower Fairfield County, Connecticut, offering free support groups, education, and advocacy opportunities.
Please see NAMI Southwest CT's press release below for more information about this event.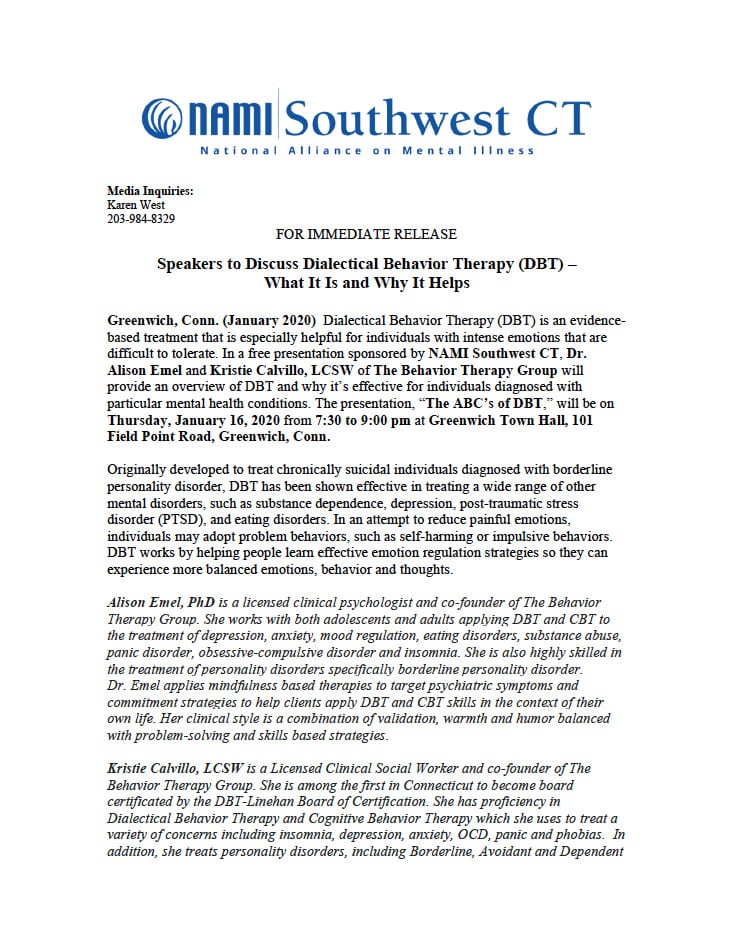 Click to View the Full Press Release
Image from rawpixel.com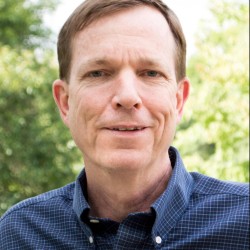 Latest posts by Jay Boll, Editor in Chief www.rtor.org
(see all)