As we continue practicing self-isolation and maintaining safe social distances, it's essential to figure out how to stay connected to each other. Even though we can't see our loved ones physically, we can use multiple other methods to maintain meaningful relationships. It's necessary for our mental health, too.
From video chat software to traditional handwritten letters, there are a lot of ways to say hello. Here are some of the best options for staying in touch while you're physically apart:
1. Host a Virtual Get-Together
These days, we're lucky enough to have technology at our fingertips. Otherwise, it'd be nearly impossible to stay social throughout a global pandemic. While we can't head out to a restaurant, we can recreate those moments with virtual meetings.
You can use several websites and apps to meet digitally. Zoom, Google Hangouts, and Skype remain top choices for many people who are safely tucked in at home. Arrange a time and date to host a virtual get-together with your friends, extended family, or college roommates. You could enjoy breakfast or brunch, a scary movie night, or an online board game. Or, talk and laugh about your online classes — it's up to you! You may even want to choose a meal to cook and "share" with one another.
Feel free to text and call your loved ones, but it's essential to see their faces, too. Try to schedule at least one video chat a week.
2. Get Outdoors
If you're healthy and able, you should head outside at least once a day. Use this chance to stretch your legs and chat with neighbors. You'll need to maintain a 6-foot gap, but you can easily catch up on either side of the street. You could also talk across balconies and porches if you live in an apartment.
Take a walk outdoors, take out a ball and play a game with whoever you're staying in with, or have a picnic in your backyard. Check-in on elderly neighbors who may not be able to see their families at this time — even if that just means leaving them a homemade meal or a card to stay safe.
There's never been a better time to reconnect with nature or get more friendly with the people in your neighborhood — even from afar.
3. Practice Meditation
It may not seem like meditation can connect you to others, but you'd be surprised. When you practice mindfulness, you become more aligned with yourself. As a result, you'll feel grounded and peaceful. Then, you're at your best — which means self-isolation becomes manageable. It's easy to let these events cause stress or anxiety, but a positive mental state makes a huge difference right now.
Plus, many yoga studios and fitness centers have started to host online sessions — so you can learn about meditation while you meet new people.
4. Send a Note
Your older family members may not have smartphones or laptops. If that's the case, be sure to call, email or even send a handwritten letter. Choose a pretty set of stationery and write about your day. If you want to support a small business, shop on Etsy to find materials. You can keep your message short and sweet, or detail a long heartfelt passage. Include fun pictures of yourself and your pets, too. Just make sure to keep your hands and the materials clean!
As soon as your loved ones receive their snail mail, they'll want to return the favor. It isn't easy to practice social distancing, but these efforts can provide a light at the end of the tunnel.
5. Organize a Masterclass
Whether your grandpa knows a ton of crazy historical facts or your mom can bake a tiramisu by heart, you and your loved ones each have unique knowledge and skills. So, why not share those abilities? Use a video chat service to put together a masterclass that highlights specific skills. For instance, you could host a painting course or present information about your favorite species.
You can showcase your passions as you learn about everyone else's. A masterclass can be a terrific way to pass the time, primarily if you've already hosted a watch party or dinner date. When you run out of ideas, tune in for a family work out session via different live streams. It's a lot of fun to learn alongside your loved ones. You can bond over these experiences, too.
Don't put too much pressure on yourself to be productive, but try to use some of your free time wisely. It's important to maintain routines even when you're stuck indoors.
Use These Ideas to Stay Connected While Social Distancing
You can stay in touch with your friends and family and have fun — even when you're apart. Use these tips and tricks to maintain relationships and make the most of social distancing.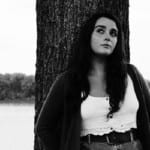 About the Author: With a passion for education and student lifestyle, writer and blogger Alyssa Abel makes it her mission to offer helpful, well-informed resources for students and teachers everywhere. Read more of her work on Syllabusy.
The opinions and views expressed in this guest blog do not necessarily reflect those of www.rtor.org or its sponsor, Laurel House, Inc. The author and www.rtor.org have no affiliations with any products or services mentioned in this article or linked to herein. Latest posts by Guest Author for www.rtor.org
(see all)