One of the communities served by www.rtor.org.
Anchor Text do not Delete.
About Darien
Located in Connecticut's lower Fairfield County between Stamford and Norwalk, Darien is a historic, residential town, incorporated in 1820. With a population of approximately 21,000 and a median household income of $200,000, Darien is known as one of the wealthiest towns in America. Regardless of the town's affluence, 5.4% of residents live below the federal poverty line and there is a significant need for human services from the public and private nonprofits sectors to serve the town's residents.
Anchor Text do not Delete.
Focus on Mental Health
There is a widespread need for mental health services in lower Fairfield County, including the town of Darien. One in five adults in lower Fairfield County live with a mental health disorder. One-third of adults and one-half of children with mental illness do not receive needed treatment.
Death by suicide has been on the rise in Connecticut in recent years, specifically youth suicide. Suicide is the second-leading cause of death for 15 to 34-year-olds, according to the Centers for Disease Control and Prevention (CDC). In Connecticut over 13% of high school students seriously considered attempting suicide and 10% reported having actually attempted suicide one or more times. There is a strong link between bullying and attempted suicide. According to a study from the Yale School of Medicine, victims of bullying are between 2 to 9 times more likely to consider suicide than non-victims. In Connecticut one-in-six students reported being bullied online and one-in-five reported being bullied at school from 2011 to 2013.
Alexandra Ramsteck, LCSW, the Human Services Director for the town of Darien, said "I think the biggest issue here in Darien, and I'm sure in surrounding towns, is anxiety among kids." She continued: "The pressure to succeed, to be on the A team, the competition, leads to kids self-medicating… Anxiety can be the starting point that leads to other mental health or substance abuse issues.  If everyone would just talk about it, and it wasn't so taboo, it would be easier for kids to deal with it."
According to a report by the Connecticut Department of Children and Families, the majority of young people who have thought about or acted upon their suicidal inclinations have at least one psychiatric illness. Those with risk factors are people who have had a previous attempt, are prone to depression, or are suffering from co-occurring disorders, according to Tom Steen, Executive Director of the Capital Area Substance Abuse Council in Hartford. Depression or other disorders, such as bipolar disorder or schizophrenia, are also risk factors, he said.
Anchor Text do not Delete.
Drug and Alcohol Use
Substance use in lower Fairfield County, including Darien, is also an ongoing issue. Alcohol abuse is still a challenge among teenagers and adults in Darien. The Office of Adolescent Health reports that approximately 16% of kids reported drinking alcohol by the age of 13. According to Stamford Hospital's Needs Assessment, 24% of Darien adults report binge drinking compared to 22% of Lower Fairfield County residents and 17.4% for the state.
In 2015, the Thriving Youth Task Force, a diverse group of 42 leaders from organizations serving youth in Darien, received a state grant to create a strategic plan for prevention initiatives. This strategic plan led to parent and student surveys in Darien which found that teens in the community are using alcohol and marijuana more than parents thought.  It also found that these substances are highly accessible in Darien and that there is a certain degree of acceptance of teen drinking among parents, including the use of private homes for parties. "In terms of the data we have, youth substance abuse among teens is not a new issue, said Thriving Youth Program Coordinator Emily Larkin. "We are concerned about adult drinking behavior as a model for teens." The survey also found that parents are engaged and want to learn more about teen substance use and abuse.  Many respondents believe it is critical for parents to establish clear rules and consequences, which may need to change as teens get older.
The Darien public school system, in collaboration with local law enforcement, attorneys, and staff at Silver Hill Hospital in New Canaan, have begun to address the teen alcohol and substance abuse issue by rolling out a new policy that requires students and their parents to complete a substance use education course in order to be eligible to take part in any after-school activity. Failure to complete the course will bar students from participating in sports or clubs. "The community is starting a conversation on this issue," said Carrie Bernier, Executive Director of the Community Fund of Darien. "We are starting prevention work, it's a first step."
According to the Office of National Drug Control Policy, Connecticut is one of the top 10 states for dependence on illicit drugs from age 18 to 25. The most commonly abused drug in Connecticut is heroin, according to the Substance Abuse and Mental Health Services Administration. The spread of prescription drug abuse and heroin addiction is highest in young people living in predominantly white suburbs.
Connecticut has also seen a rise in death by drug overdose in recent years. According to the CDC, approximately 100 Americans died from overdose every day in 2010, and the problem continues to grow. Connecticut has also seen an increase in accidental deaths involving drugs and alcohol. According to a report from the Connecticut Chief Medical Examiner's office there was a 25% increase in accidental drug overdose deaths from 2015 to 2016. A majority of those deaths were from opioid use. The spike in substance use and related deaths in lower Fairfield County highlights the significant need for mental health resources in Darien. "This community (Darien) has been grappling with mental health issues for a while and the topic is still so stigmatized, we are hoping to help change some of that," according to Executive Director Bernier.
Anchor Text do not Delete.
Community Resources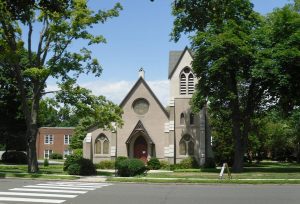 The Town of Darien and The Community Fund of Darien have begun to address mental health issues in the community through a "Youth Mental Health First Aid" training to local teenagers. This training will give adolescents the skills to recognize and respond to the unique risks posed by a teen mental health crises.
"Mental health is stigmatized everywhere.  If you have a mental health issue, you are treated differently than if you had another illness. The town of Darien has an additional barrier because there is this perception of outward perfection and people feel more pressured to keep up that persona of being perfect," said Ms. Bernier.
In July of 2017 Laurel House, Inc., a mental health service provider, was awarded a grant of $20,000 from The Community Fund of Darien to help www.rtor.org reach more young and emerging adults with mental health disorders. This grant helps fund the salary for a Young Adult Resource Specialist in support of our new Tele-education Support Service (TSS).
For more information on mental health services in Darien, contact an rtor.org Resource Specialist. Our Resource Specialists can help you find expert mental health resources to recover in Darien and other communities of Fairfield County, Connecticut. Contact us now for more information on this free service to our users.
Anchor Text do not Delete.
Community Links
rtor.org Family-Endorsed Providers located in Darien
Jennifer Baumgold, LCSW – licensed clinical social worker serving adolescents, adults, and couples in Darien, CT.
Amanda Craig, PhD, LMFT – licensed marriage and family therapist serving adults, couples, and families in Darien, CT.
Newport Academy Outpatient Program –  intensive outpatient program and therapeutic day school for teens who are who are experiencing psychological, behavioral, and substance abuse issues, including depression, anxiety, and trauma.
Robert DiRoma, LMSW, LADC – psychotherapist and licensed drug and alcohol counselor who works with adolescents, adults and families in Darien, CT.
More Resources in Darien
Darien Public Library – The Darien Public Library provides education, entertainment, enrichment, and community building through compassionate service to all.
The Community Fund of Darien – The Community Fund of Darien is an independent, results-oriented, volunteer-driven nonprofit organization that addresses health and human services needs in Darien.
Darien Department of Human Services – Darien Human Services offers a variety of services and supports to the residents of Darien.
Darien Health Department  – The Darien Health Department provides up-to-the minute health information, health regulations and conveniently available application forms to the public.
Darien Depot – The Depot is a collaborative youth center where community needs are addressed with staff-supported guidance, programming by youth, and parenting and community education.
Darien's Thriving Youth Task Force – The Darien Thriving Youth Task Force's mission: "Involving all sectors of our community, we are a catalyst in Darien for developmental asset building through meaningful experiences, opportunities, skills and relationships that benefit all our children."
Darien Police Department, CIT – The Darien Police Department's Crisis Intervention Team (C.I.T.) identifies and provides effective and compassionate response to people experiencing a mental health crisis in order to minimize negative outcomes.
Explorer Post 53 – Post 53 is a volunteer organization that provides the town of Darien, CT, with emergency medical services, while providing local high school students with an exceptional opportunity to serve their community.
NAMI Southwest CT – The local affiliate of the National Alliance on Mental Illness (NAMI) is dedicated to improving quality of life for people living with mental health conditions and their families, through support, education and advocacy. Their Child and Adolescent Network (NAMI-CAN) meets on the 2nd Monday of every month, 6:30 – 8:00 pm at the 1st Congregational Church of Darien.
Links to more information on mental health and young adults in Darien
Op-Ed by Editor in Chief Jay Boll: A Conversation on Mental Health in Darien
Op-Ed by Editor in Chief Jay Boll: Community Fund of Darien Recognizes Mental Health Awareness Month
Opinion: The Community Fund of Darien's Thriving Youth Program