RtoR Family-Endorsed Provider Profile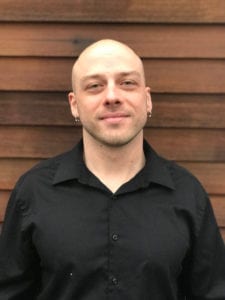 Robert DiRoma Jr., LMSW, LADC
Drug and Alcohol Counselor
Darien, CT

Robert DiRoma is a licensed master social worker (LMSW) and a licensed drug and alcohol counselor (LADC) with a private practice in Darien, CT. He specializes in substance and alcohol abuse and mental health disorders. He also provides family counseling for family and friends who struggle with loved ones suffering from substance abuse and mental health disorders. Robert DiRoma uses a motivational interviewing approach to allow his clients to see their strengths while improving their overall quality of life. This therapeutic technique empowers clients to see their full potential.
Robert DiRoma Jr., LMSW, LADC
DiRoma Therapy
Drug and Alcohol Counselor
Darien, CT
(203) 667-7526
Directions
Client Quote
"Robert is very personable and easy to talk to. He is young and can relate to a lot of what his clients go through and offer actionable advice that you can really begin to use right after you leave your visit. He easily adapted to what I was comfortable with and always kept the topic and tips fresh from week to week. I would highly recommend him to anyone in need of his services."
Information and Referrals
Speak with an RtoR Resource Specialist about services and referrals to Robert DiRoma.
Services
Substance abuse treatment
Dialectical Behavior Therapy (DBT)
Client Focus
Adults
OCD (obsessive compulsive disorder)
ADHD (attention-deficit hyperactivity disorder)
Trauma
Eating disorders
Co-occurring disorders
In practice since: 2015
Accreditations & Qualifications
Education
New York University, Masters in Social Work
Certifications
CT State Licensed MSW #001816
CT State License Alcohol and Drug Counselor #001114
Payments accepted
Robert DiRoma accepts HUSKY and out of network providers