On Thursday October 15, Attorney Patrick Poeschl of the law firm Nemchek & Poeschl will speak on the topic of "Disability Estate Planning and Conservatorship."  This informative talk is a part of Laurel House's Family Seminar Series which is offered free of charge.
Family trust and estate planning can help build a better future for your family. If you have a loved one with a mental health disability, you know how confusing the legal aspects of family trusts, social security and other government benefits can be. Attorneys who specialize in mental health disabilities can shed light on these issues to help you make the best choices for your family. Here are five reasons why you should consult with a family trust and estate lawyer who specializes in mental health disability:
Apply for or appeal an adverse decision on Social Security disability benefits. For someone facing the prospect of lifetime disability, Social Security benefits can provide a guaranteed income and access to free or low cost health care.  Many claims based on mental health disability are initially rejected, later to be approved in an appeals process that can take months or even years to complete.  A specialized Social Security or disability lawyer can be very helpful during the appeals process.
Preserve benefits once awarded. Once government benefits have been secured, you won't want to put them at risk by leaving your son or daughter an inheritance or spending money on services or goods that could disqualify them.  A lawyer in this specialty can advise you on the things you should and shouldn't do to ensure an uninterrupted flow of disability income and health care coverage.
Set-up a special needs trust. One way families can provide for the financial well-being of a loved one with a disability is to establish a special needs trust.  A special needs trust makes it possible for the disabled person to have funds available for supplemental care or support without jeopardizing his or her eligibility for public benefits.  The documentation for this type of trust is legally complex, which is why a competent lawyer who specializes in family trust law is recommended.
Apply for guardianship or conservatorship. In some instances, mental illness may interfere with a person's decision-making capacity to the extent that he is unable to care for himself or is vulnerable to victimization by others.  In such cases, a family member may apply for guardianship (or conservatorship in some states) to act on the behalf of his or her loved one with a mental illness.  The laws concerning guardianship and conservatorship vary greatly from state to state, so it is advisable to find an attorney who specializes in probate litigation in the state where the person lives.
Prepare for a loved one's transition to adulthood. Once a child reaches the legal age of consent, parents no longer have an automatic right to access the young person's private health, legal and financial information.  This can be frustrating for family caregivers and can even impair their ability to support and care for their loved one.  Lawyers in this specialty can help families prepare for a son's or daughter's transition to adulthood, understand their rights as caregivers, and explore other options, such as guardianship and financial planning. For more information on family trusts, estate planning and other legal issues, go here.
Attorney Patrick L. Poeschl
"Disability Estate Planning and Conservatorship"
Thursday, October 15th, 6:30pm (Doors open at 6pm)
Laurel House
1616 Washington Blvd. Stamford, CT
RSVP Suggested
Send your RSVP to brossi@laurelhouse.net
or call 203-324-7734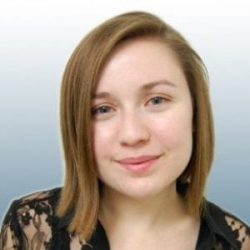 Latest posts by Veronique Hoebeke for www.rtor.org
(see all)