What Happens When You Contact a Resource Specialist
We provide a free service that helps families and individuals connect with resources for help with mental health and addiction issues.
Get Free Help…
Finding expert mental health providers and services
Identifying mental health signs and symptoms
Accessing crisis intervention services, family support groups, and the Suicide Prevention Lifeline
Developing strategies for dealing with "failure to launch" of dependent young adults with mental health issues
Accessing care for uninsured individuals
Improving communication, setting boundaries, and offering support to loved ones with mental health and addiction problems
How It Works
Click the Contact a Resource Specialist button in the green box to the right.
Fill out the form (you must enter an email address and state, but the more optional information you provide, the better we can help you).
A Resource Specialist will contact you within 1 business day to set up a phone or email consultation.
The Resource Specialist will gather information about your situation and make recommendations on what you can do to get help for yourself or a loved one.
There is no charge for this free service.
Our Resource Specialists can help you connect with appropriate mental health resources in your community. They can also provide general information and support on a variety of mental health topics.
Most people contact us by clicking the button and filling out the form. However, you can also email us at help@rtor.org or call us at 203-724-9070 to request assistance.
Our website, social media, email, and phone lines are monitored during business hours only (M-T, 9-5 & F, 9-3, ET). We do not provide a crisis service. If you or someone you know is experiencing a mental health crisis or other emergency, call emergency services at 9-1-1 or the Suicide and Crisis Lifeline at 9-8-8.
Our Resource Specialists are here for you.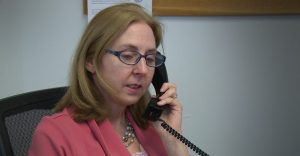 Denise Vestuti, LCSW
Clinical Director & Lead Resource Specialist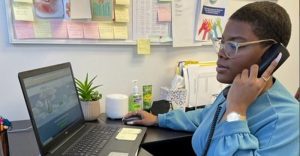 Danielle Leblanc, MSW
Diversity Outreach Resource Specialist