Jay Boll
Vice President, Laurel House, Inc. & Editor in Chief, www.rtor.org
Jay Boll, LMSW, is the Vice President of Laurel House, Inc., and Editor in Chief of www.rtor.org, a gateway website that helps families find resources and support for their loved ones with mental health conditions.  Jay writes about mental health and mental illness in his blog The Family Side.  He also presents at international conferences and is a columnist for esperanza Magazine and guest blogger on www.bphope.com, which publishes the bipolar-themed bp Magazine.
Jay completed more than five years of volunteer service in the US Peace Corps, developing housing, vocational training, and education programs for homeless youth in the Central American nation of Honduras.  In the mid-90s, he took a two-year leave from Laurel House to be the Program Manager of the Zimbabwe office of Oak Foundation, a group of philanthropic organizations around the world that addresses issues of global, social and environmental concern.  He attended Purchase College and is a graduate of the Columbia University School of Social Work, where he received his M.S.S.W.
Jay invites you to connect with him on Twitter @JayWBoll.

Denise Vestuti
Clinical Services Manager
Denise Vestuti, LCSW, and is RtoR's Clinical Services Manager and lead Resource Specialist. Denise received her Master's in Social Work from Fordham University. With over 14 years of experience, Denise has worked in a variety of clinical and community-based settings, including working as a Clinical Social Worker and Program Coordinator for young adults and their families for the Mental Health Association of Westchester. At WESTMED Medical Group in Yonkers, NY, Denise worked as a Clinical Social Worker, providing therapy to adults as part of an integrative healthcare practice. Denise saw a need for family involvement in her experiences working in mental health and enjoys helping families in her role as a Resource Specialist. She feels families can be a positive influence in their loved ones' mental health care and is passionate about family psychoeducation, support, and mental health resources.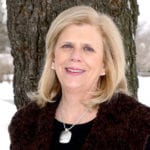 Kim O'Rielly
Manager of Young Adult Resources
Kim O'Rielly, MSW, is Manager of Young Adult Resources for rtor.org. Kim received her Master's in Social Work from Fordham University and has over 16 years' experience leading community based agencies, including the Southwest Regional Mental Health Board and the CT Council of Family Service Agencies. Kim is passionate about reducing the stigma related to mental illness and has spoken widely on this topic. Kim understands the stressors families face when their loved ones are experiencing mental health issues and shares with them her belief that recovery from mental illness is possible and that it happens every day. She works with families and young adults to support their recovery by connecting them to clinical treatment as well as focusing on supporting their life skills, promoting positive relationships and healthy living.