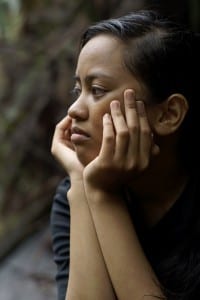 Although twenty percent of children and twenty-five percent of adults  have experienced a mental health disorder at some point in their lives, most families are unprepared for the turmoil and stress that can occur when mental illness hits home.   Confusion, sadness, anger and despair are normal responses to the discovery that someone you love has a mental illness.  The good news is that effective treatments exist for even the most serious mental illnesses.  The sooner you recognize that a mental health problem exists and act to treat it, the better the outcomes and prospects for recovery.
SAFETY FIRST. In any mental health crisis, safety must always be the top priority – the safety of your loved one, yourself and family, and the community.
IF YOU ARE IN CRISIS AND NEED IMMEDIATE HELP*

Call your doctor's office.
Call 911 for emergency services.
Go to the nearest hospital emergency room
Call the toll-free, 24-hour hotline of the National Suicide Prevention Lifeline at 1-800-273-TALK (1-800-273-8255) to be connected to a trained counselor at a suicide crisis center nearest you.
Ask a family member or friend to help you make these calls or take you to the hospital.
*National Institute of Mental Health (NIMH)
IF YOU HAVE A FAMILY MEMBER OR FRIEND IN CRISIS
Do not leave him or her alone. Try to get the person to seek immediate help from an emergency room, doctor, or mental health professional. Any comments about suicide or wishing to die should be taken seriously. Even if you do not believe your family member or friend will actually attempt suicide, he or she is clearly in distress and can benefit from mental health treatment.
For more information on What To Do in a Crisis, Click here.
This information is provided to help family members understand how mental health crisis services operate in most communities. This information should not be used as guidelines or instructions for how to handle a specific crisis.
RtoR is not able to monitor this website for crisis messages or make referrals to crisis or emergency services. If you or someone you know is experiencing a mental health crisis and needs immediate help, call 911 or refer to the instructions above.
When To Be Concerned
Has there been a pronounced, persistent (more than 2 weeks) change in a person's behavior, moods, thought patterns, self-care, hygiene, or functioning?  These changes could be the signs of a mental disorder and an indication to seek help.
Common Warning Signs and Symptoms
Confused or peculiar thinking
Prolonged depression (sadness or irritability)
Rapid mood swings, with extreme highs and lows
Excessive fears, worries and anxieties
Social withdrawal and isolation
Dramatic changes in eating or sleeping habits
Delusions or hallucinations; hearing voices
Growing inability to cope with daily problems and activities
Sudden decline in functioning
Suicidal thoughts Increased agitation
Aggressive or abusive behavior, includings
Defiance of authority, truancy, theft, or vandalism
Intense fear of weight gain
Click here for warning signs from the American Psychiatric Association.
Dr. Lloyd Sederer, the medical director of the New York State Office of Mental Health, urges families to overcome their natural resistance to the idea that someone they love has a mental illness in order to fight for what he or she needs to get well.
Eight Guideposts to Navigating Mental Illness*
Analyze the behavior.
Remember it's not your fault.
Trust yourself.
Don't go it alone.
Seek help as soon as possible.
Don't get into fights.
Learn how to bend the mental health system to your needs.
Settle in for the siege and never give up.
To Dr. Sederer's excellent list we would add three more guideposts for families in this situation:
Take time out for your own recovery and mental health.
Stay on the same page with other members of the family.
Believe that your loved one and you can have a good life despite mental illness.
*Lloyd I. Sederer, MD.  The Family Guide to Mental Health Care
Mental Health First Aid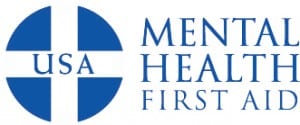 Find out more about this public education effort to help ordinary people learn skills to identify, understand, and respond to signs of mental illness and substance use disorders.
If you or someone you know is in need of mental health resources, contact a Resource Specialist.