IPS Supported Employment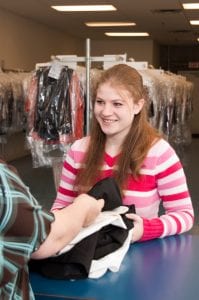 Most people with mental illness want to work. Studies show that approximately two-thirds of those with serious mental illness are interested in employment. Given the opportunity, they would prefer to work on regular jobs in their communities, not in special jobs or arrangements just for the disabled. They aspire to earn a living and support themselves, the same as everybody else, not to be a burden on their families and society.
If people with mental illness want to work, why are fewer than 15% of them employed? This is the troubling reality that has faced people living with mental illness, their families and practitioners for years. IPS Supported Employment is an evidence-based practice that helps people achieve their goals for employment and attain greater self-sufficiency, in spite of daunting challenges.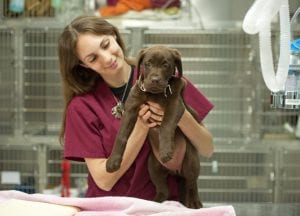 IPS Supported Employment helps people with serious mental illness work at regular jobs of their choosing. Many mental health providers offer some form vocational or employment services. IPS (Individual Placement and Support) is a specific approach to supported employment that is clearly defined and documented, with a very strong evidence base. Traditional vocational rehabilitation programs can marginally improve the oddsof success for people with mental illness, raising the competitive employment rate from 15 to 21%. IPS Supported Employment makes a much bigger difference, with 58% of people receiving these services employed in competitive jobs in their communities.
Characteristics of IPS Supported Employment:
It is an evidence-based practice.
IPS Supported Employment practitioners focus on client strengths.
Work can promote recovery and wellness.
Practitioners work in collaboration with state vocational rehabilitation.
It uses a multidisciplinary team.
Services are individualized and long-lasting.
The IPS approach changes the way mental health services are delivered.
Practice Principles of IPS Supported Employment:
1. Focus on Competitive Employment: Agencies providing IPS services are committed to competitive employment as an attainable goal for clients with serious mental illness seeking employment.
2. Eligibility Based on Client Choice: Clients are not excluded on the basis of readiness, diagnoses, symptoms, substance use history, psychiatric hospitalizations, level of disability, or legal system involvement.
3. Integration of Rehabilitation and Mental Health Services: IPS programs are closely integrated with mental health treatment teams.
4. Attention to Client Preferences: Services are based on clients' preferences and choices, rather than providers' judgments.
5. Personalized Benefits Counseling: Employment specialists help clients obtain personalized, understandable, and accurate information about their Social Security, Medicaid, and other government entitlements.
6. Rapid Job Search: IPS programs use a rapid job search approach to help clients obtain jobs directly, rather than providing lengthy pre-employment assessment, training, and counseling.
7. Systematic Job Development: Employment specialists build an employer network based on clients' interests, developing relationships with local employers by making systematic contacts.
8. Time-Unlimited and Individualized Support: Follow-along supports are individualized and continued for as long as the client wants and needs the support.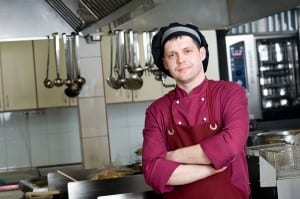 Why work?  The case for employment
Despite the fact that most people with mental illness want to work, many are discouraged from seeking employment because of the risk of losing their medical and financial benefits, fear of failure, and interference from their symptoms and the episodic nature of their illness, to name only some of the obstacles.
Fortunately, the incentives to work are even stronger than the barriers.  Not only do people feel an innate desire to seek employment, work has actual benefits for people with mental illness:
increased income
improved morale and self esteem
community integration
increased opportunities for socializing
incentive to manage one's illness
improved mental health and decrease of symptoms
decreased hospitalizations
Working helps further recovery more than any other single intervention – more than therapy, case management or medication alone.
Exemplary Providers of IPS Supported Employment
Research shows that supported employment programs with high fidelity to the IPS practice principles have excellent competitive employment outcomes. When selecting an employment program for yourself or loved one, it is important to determine how closely these practices are followed. It is equally important to look at programs' results: how many people succeeded at finding and maintaining competitive employment? Competitive employment means a real job in the community at a prevailing wage rate, for which a non-disabled person might compete.
The best supported employment programs have a competitive employment rate of 50% or higher. RtoR, in consultation with the Dartmouth IPS Supported Employment Center, has identified these exemplary providers of IPS supported employment in the northeast region:
Examine the evidence for yourself:
"Evidence for the Effectiveness of Individual Placement and Support Model of Supported Employment"
The IPS Employment Center
To find IPS Supported Employment and other mental health resources near you, contact one of our Resource Specialist.