One of the communities served by www.rtor.org.
Anchor Text do not Delete.
About Greenwich
The town of Greenwich, established in 1640, is one of the oldest towns in Connecticut. Located only 29 miles from New York City, on Connecticut's "Gold Coast," Greenwich has the convenience of being close to a big city, with the comfort and security of the country.  Greenwich has been named as one of the top places to live. Greenwich has a population of 62,256 and a median household income of $134,223. Greenwich has a reputation as an affluent community, but 6% of its residents live below the poverty level and an additional 15% qualify as Asset Limited, Income Constrained, Employed (ALICE).
Anchor Text do not Delete.
Focus on Mental Health in Greenwich

The demand for mental health services in Greenwich and throughout Fairfield County continues to grow. According to the National Institute for Mental Health only 41% of adults and 50% of children with a mental health condition receive needed treatment in a given year and as reports of mental health incidents have increased, the need for mental health services in Greenwich is simultaneously increasing.
According to a recent statistical report on the human service needs in Greenwich conducted by Greenwich United Way, mental health issues have increased across all economic situations, in all age groups and especially in conjunction with other medical diagnoses. The increased need for mental health treatment, according to the report, is driven by: increased stress and anxiety; additional medical issues; co-occurring disorders such as substance use disorders; trauma from abuse or violence; economic hardship; immigration issues preventing some from receiving safety net benefits; bullying in person and over the internet; family distress; and inadequate coping skills at all ages.
Greenwich High School Transition Coordinator, Christopher Lovermi, agrees mental health is an issue among many high school students in Greenwich. "There is that anxiety and stress among high school students based on the amount of pressure they feel, with future planning with getting good grades, going to college, getting into the work world and finding a job.  The level of pressure is so much more pronounced today than it was 10 or 15 years ago. Across the board, with all the high school students, yes absolutely, there is concern."
The report also states that there are substantial gaps in mental health services, despite growing demand for these services. Gaps in service are attributed to agencies lacking the funding and capacity to address the overwhelming demand for mental health services; lack of medical personnel to provide services; lack of support groups, crisis drop-in centers and respite centers; a "severe" shortage of intensive treatment programs; lack of bilingual services; and a deficit in case management of complex cases.
According to the Greenwich Hospital Community Health Needs Assessment, a community-wide assessment that evaluated the health needs of individuals living in the hospital's service area, a main goal is to increase the understanding of mental health and substance use as public health issues, in order to achieve equal access to prevention and treatment in the Greenwich Hospital service area. Key informants who participated in the assessment stated that mental and behavioral health issues and substance use were significant problems in communities. They emphasized the need for education, prevention, treatment, and support services.
Lovermi said that he thinks Greenwich has a lot of great mental health resources but it might be time for a new approach. Lovermi said, "The town of Greenwich does a great job; they have a variety of mental health services available to the public. Greenwich Public Schools also do a wonderful job giving students the resources they need as well; the question is, is it enough and is there more that we can do?"
Anchor Text do not Delete.
Drug and Alcohol Use
Drug and alcohol use in Greenwich is also an issue that has residents and town officials concerned. According to a comprehensive report, commissioned by Greenwich First Selectman Peter Tesei, titled "Starting the Conversation: An Inside Look at Opioid Use in Greenwich, Connecticut" accidental drug-related deaths in Connecticut doubled in the past four years and Greenwich experienced 15 such deaths, 10 of which involved opiates. According to the online research group WalletHub, Connecticut ranks as the seventh highest state in having the "biggest problem" with drug overdose and first for the most People Receiving Substance Abuse Treatment per 100,000 Drug Users.
Several key initiatives resulted from this report, including the re-formation of the Greenwich Prevention Council, which aims to prevent and reduce substance abuse through targeted public awareness campaigns and community programs. The report found that: local opioid abuse was on the rise; more prevention tactics were essential across each age group; and the success-oriented culture of Greenwich masked the extent of the problems facing the community-at-large.
Greenwich Police Chief James Heavey co-chairs the Greenwich Prevention Council with Greenwich Department of Human Services Commissioner, Dr. Alan Barry. Heavey reported that the Greenwich police department is working in conjunction with the CT Police Chiefs Association (CPCA) on a new educational program for eighth-graders to best prepare them as they transition to high school. Greenwich police have also designated a special Detective Sergeant and task force charged specifically with narcotic enforcement.
"Last year, we had 17 overdoses and five of these were fatal, so Greenwich is not immune to the opioid crisis," said Police Chief Heavey.
Dr. Alan Barry said that raising awareness and educating people in town is the first step to solving the drug and opioid issue. "I'm hoping that we can do a better job of educating the public and raising awareness on how to dispose of old medications, the risks of addiction, and focus more on the young adult population.  In a town like Greenwich the opioid issue is well hidden. It's not a problem until it is."
First Selectman Peter Tesei said that the top priority is to keep Greenwich residents informed on the opioid situation in town. "My goal is to save lives and remove the stigma surrounding addiction."
Anchor Text do not Delete.
Community Resources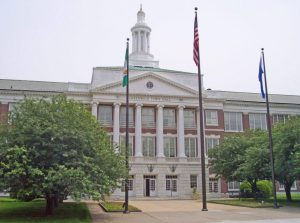 In May of 2017 Laurel House, Inc. a mental health service provider in Southwestern Connecticut and sponsor of www.rtor.org, was awarded a grant of $20,000 from the Greenwich Department of Human Services to support the promotion and delivery of the Supported Education Program. This grant will help provide educational and skill building support for individuals with mental illness to reach their potential and improve their self-sufficiency. There is an added focus on early intervention for young adults.
For more information on mental health services in Greenwich, contact an rtor.org Resource Specialist. Our Resource Specialists can help you find expert mental health resources to recover in Greenwich and other communities of Fairfield County, Connecticut. Contact us now for more information on this free service to our users.
Anchor Text do not Delete.
Community Links
rtor.org Family-Endorsed Providers located in Greenwich
Jeremy Barowsky, MD – Harvard trained psychiatrist who treats individuals struggling with both psychiatric and substance use disorders in Greenwich, CT.
Kristie Calvillo, LCSW – licensed clinical social worker serving older children, adolescents, and adults in Greenwich, CT.
Center for Discovery, Greenwich Outpatient – serves adolescents and adults with eating disorders in Greenwich, CT and the surrounding communities.
Depression and Bipolar Support Alliance (DBSA)–Greenwich Chapter –  provides information and support to those living with a depression or bipolar diagnosis.
Alison Emel, PhD – licensed clinical psychologist and co-founder of The Behavior Therapy Group, who specializes in evidence-based treatments for adolescents and adults in Greenwich, CT.
Erica Fross, LCSW-R – licensed clinical social worker who has been helping children, adolescents and adults in Greenwich, CT.
Family Centers–The Den for Grieving Kids – a comprehensive bereavement resource center that serves children and families.
Greenwich Hospital Addiction Recovery Center – offers a full spectrum of care and services to patients with addiction issues, including diagnosis, treatment, and support delivered by skilled professionals.
Paige Greytok, LMFT – licensed marital and family therapist, serving youth, adolescents, and adults in Greenwich, CT.
Tarique Perera, MD – psychiatrist serving adolescents, adults, couples, and families in Greenwich, CT.
Marcie Schneider, MD – board certified pediatrician with a subspecialty in adolescent medicine, who provides primary and specialty medical care for adolescents and young adults between the ages of 12 to 25 years in Greenwich, CT.
Beth Weiner, PsyD – psychologist serving children, adolescents, young adults, adults, and older adults, in Greenwich, CT.
More Resources in Greenwich
Family Centers – Family Centers is a private, nonprofit organization offering education, health and human services to children, adults and families in Fairfield County. Family Center's mission is to Empower Children, Adults, Families and Communities to Realize Their Potential.
Greenwich Public Library – The Greenwich Public Library serves as the cultural and intellectual crossroads of the Greenwich community. The library's mission is to provide exceptional resources, programs and services that promote the joy of lifelong learning and discovery, and to offer a welcoming place for people to gather and share experiences.
Greenwich Department of Human Services – The Greenwich Department of Human Services provides direct services and essential Greenwich community resources to the public. The mission of the Department of Human Services is to enhance the quality of life of Greenwich residents through support in meeting basic human needs and promoting services that foster self-sufficiency.
Greenwich United Way – The Greenwich United Way identifies unmet local health, educational and self-sufficiency needs, raises awareness and support, and works collaboratively with community partners to initiate solutions and implement programs that have a lasting and positive impact.
Greenwich Hospital – The Greenwich Hospital provides access to high value, patient-centered care. Greenwich Hospital is committed to innovation and excellence in patient care, teaching, research and service to our communities.
Greenwich High School – Student Support Services – Greenwich High School provides student support services, also known as "student services" or "pupil services," which include prevention, intervention, transition and follow-up services for students and families.
Greenwich Pathways – a private, non-profit agency that provides services for adults who suffer from severe and prolonged mental illnesses such as schizophrenia, bipolar disorder, and major depression. Programs include safe, affordable housing with varying levels of support, case management, and rehabilitation services.
Greenwich YMCA – a nonprofit organization that provides services and programs in the Greenwich community.  The Greenwich YMCA's mission is to bring together and strengthen the community through programs and services that build a healthy spirit, mind and body for all men, women and children.
Greenwich YWCA – provides free domestic abuse services for the community, offers counseling, community education, as well as divorce support groups. The Greenwich YWCA's mission is to eliminate racism, empower women and girls, and promote peace, justice, freedom and dignity for all.
NAMI Southwest CT – The local affiliate of the National Alliance on Mental Illness (NAMI) is dedicated to improving quality of life for people living with mental health conditions and their families, through support, education and advocacy. Their Greenwich Support Group meets the 3rd Thursday of every Month, 6:30 – 8:00 pm at Greenwich Hospital, Cafeteria Conference Room.
Neighbor to Neighbor – Neighbor to Neighbor provides food and clothing to Greenwich residents. Neighbor to Neighbor's mission is to improve the lives of residents in need throughout the Greenwich area and strengthen the community by creating access to food, clothing and basic living essentials in an atmosphere of kindness and respect.