On Thursday evening September 5, staff from www.rtor.org and Laurel House, Inc., attended the 3rd Annual Community Addiction Awareness Vigil in New Canaan, Connecticut. The vigil was hosted by the New Canaan Parent Support Group and the New Canaan Community Foundation.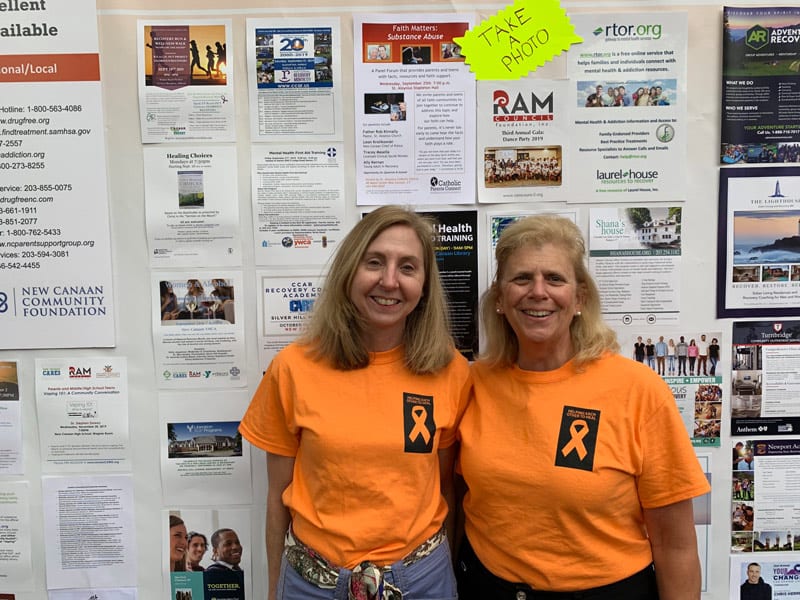 Denise Vestuti, Clinical Services Director for rtor.org, and Kim O'Rielly, Youth Services Manager, joined several hundred community members from New Canaan and surrounding towns to remember those who have died from drug overdoses, to celebrate those who have found lasting recovery from addictions and co-occurring mental health issues, and to share messages of hope and help for healing.
Paul Reinhardt, founder of the New Canaan Parent Support Group, first brought this event to the community three years ago to remember and honor those who died too soon from addiction, including his son Evan. Over the years the scope of the event has evolved and now includes a focus on addiction awareness and recovery.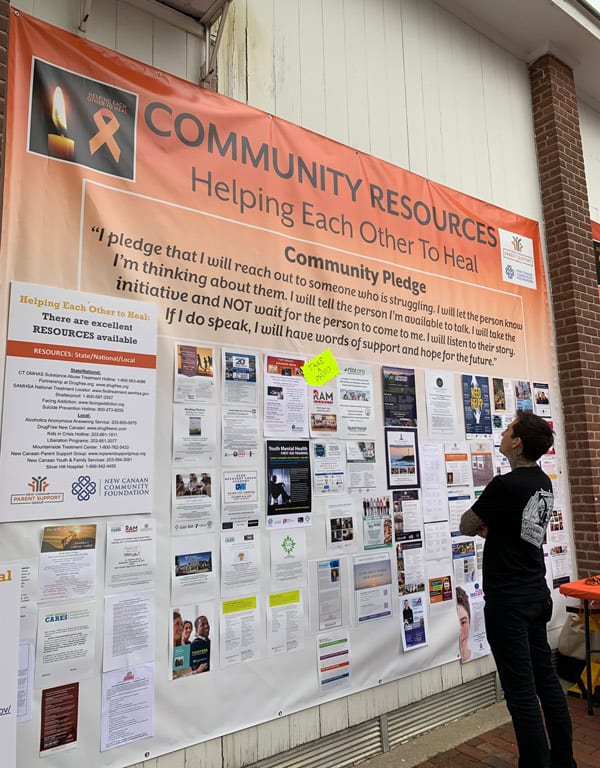 To highlight the message that help is available and recovery is possible, a Community Resource wall was constructed that featured a wide-array of recovery services available throughout Fairfield County, including mental health and addiction treatment, parent and self-help support groups, and youth and community prevention coalitions.
The evening's program of Remembrance and Hope featured three speakers who shared their inspirational and heartfelt stories about their journeys of recovery and ended with a candlelight vigil led by local clergy.  In the evening twilight, the assembled gathering of family members, persons in recovery, treatment providers, state and local officials, faith and community groups, and teens all joined together to offer their pledge of support to those who struggle with addictions and co-occurring mental health concerns.
"I pledge that I will reach out to someone who is struggling. I will let the person know I'm thinking about them. I will tell the person I'm available to talk. I will take the initiative and not wait for the person to come to me. I will listen to their story. If I do speak, I will have words of support and hope for the future."
If you or someone you know experiences mental health issues, it is important to seek help from a qualified professional. Our Resource Specialist can help you find expert mental health resources to recover in your community. Contact us now for more information on this free service to our users.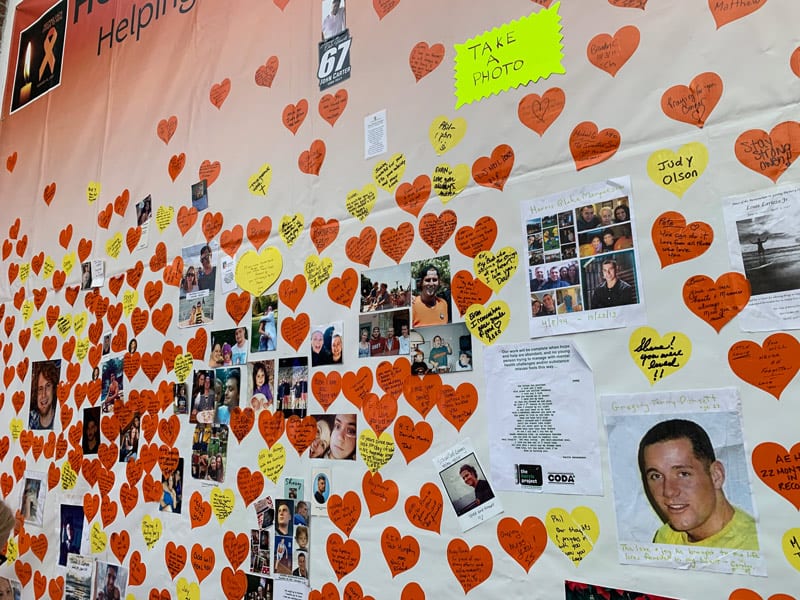 Other articles about this event:
3rd Annual Addiction Awareness Vigil Draws Hundreds to Downtown New Canaan
The opinions and views expressed in this guest blog do not necessarily reflect those of www.rtor.org or its sponsor, Laurel House, Inc. The author and www.rtor.org have no affiliations with any products or services mentioned in this article or linked to herein.

Latest posts by Kim O'Rielly, Young Adult Resource Manager for www.rtor.org
(see all)