During this pandemic, you've likely seen half a dozen online counseling services advertised on your social media and TV. From BetterHelp to TalkSpace and others, these applications offer therapy sessions that take place wherever you are – at home, at work, in the car, or even outside.
COVID-19 has forced many of us to stay at home and avoid contact with others, and this rise in teletherapy has fit in quite well with our social distancing measures. As people experience fear, depression, and anxiety during the pandemic, they're turning to online counseling for safe aid.
However, we don't think online counseling is just some passing trend that goes hand-in-hand with COVID-19. It's our belief that online counseling services will likely continue to grow in popularity, even after people are able to resume in-office visits with their doctors and therapists. Teletherapy is a part of the future, and for many good reasons.
We're not the only ones who have this opinion, either. Let's talk about why online counseling and teletherapy will likely extend beyond 2020 and well into the future of mental health practices.
Online Therapy Is Affordable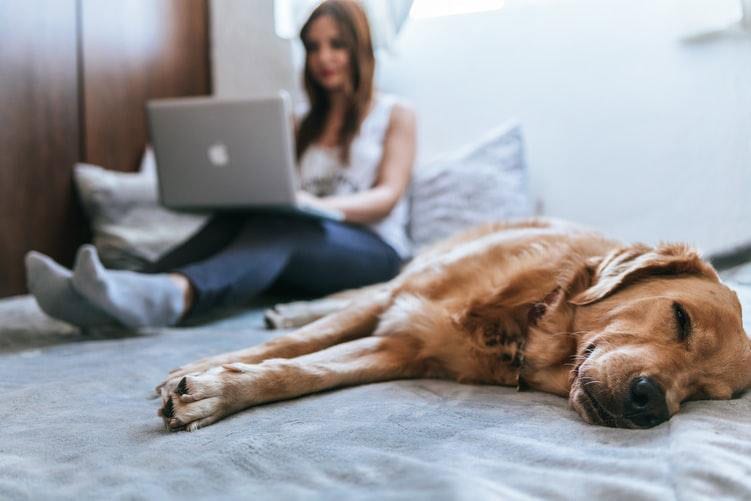 One of the biggest problems people face when they need therapy is having the ability to afford treatment. An average in-office appointment with a licensed therapist can cost anywhere from $50 to $120, but it can be even pricier depending on your insurance and unique circumstances.
Alternatively, online therapy can run anywhere from $35 to $49 for a weekly session. It can be even more cost-effective when offered in monthly or yearly subscription plans and some services might even give a discount to eligible users.
Online therapy also cuts out other extraneous costs, such as hiring a babysitter to watch your kids while you're gone or paying for transportation (gas, parking, transit, etc) to visit your therapist's office. That's why we are seeing online counseling continue to grow in popularity – people love its affordability and ease of access.
Many people, especially younger generations, are becoming accustomed to finding what they need online for a better price than in brick-and-mortar locations. Times are changing and mental health services are no exception.
As John Prendergast, associate director at Ben Franklin Technology Partners' healthcare investment group, put it, "Each generation is getting progressively more mobile-native… I think we're going to see people become increasingly more accustomed, or predisposed, to a higher level of comfort in seeking care online."
If you're worried that online counseling is cheaper than in-person therapy because it's less effective – don't be! Research has found that online therapy can be just as effective at treating depression and anxiety in most people.
Apps Allow for Flexible Schedules
People are busier than ever in 2020. Many of us hardly have time to eat lunch and balance our work-from-home schedules, much less drive across town to spend an hour with a therapist.
This brings us to the next reason we believe online counseling will last for many years to come: it's simple and efficient for pretty much every kind of user.
A session with a therapist via video chat, phone call, or online chat session consumes far less time than a counseling appointment with an in-person therapist. In fact, studies show that online therapy is up to 7.8 times faster than face-to-face treatment, even if the appointments are scheduled for the same length.
Not only does this make it easier for patients to complete therapy in a timely manner, but it also means that therapists can treat more patients in a day and waste less time in between sessions.
Teletherapy allows you to do counseling on your schedule, wherever you feel most comfortable. This can be in the car on your way to your next client meeting, at home on the sofa, or walking around in your backyard after breakfast. Patients can find what works for them and easily fit it into their schedule.
Going out of town? Don't worry – you can still attend your regularly scheduled appointments online. No need to skip your sessions just because you're in a different location.
Unsurprisingly, recent statistics have revealed that as many as 98 percent of users find online counseling "much more convenient" than regular therapy. It fits into their crowded schedules and allows them to seek help when it works for them.
With numbers like that, we can't see online therapy going away anytime in the foreseeable future, even after the pandemic has ended. People who would usually be too busy to seek mental health treatment might actually have the chance to get quick, efficient counseling, and that's invaluable.
The Sessions Are Extremely Private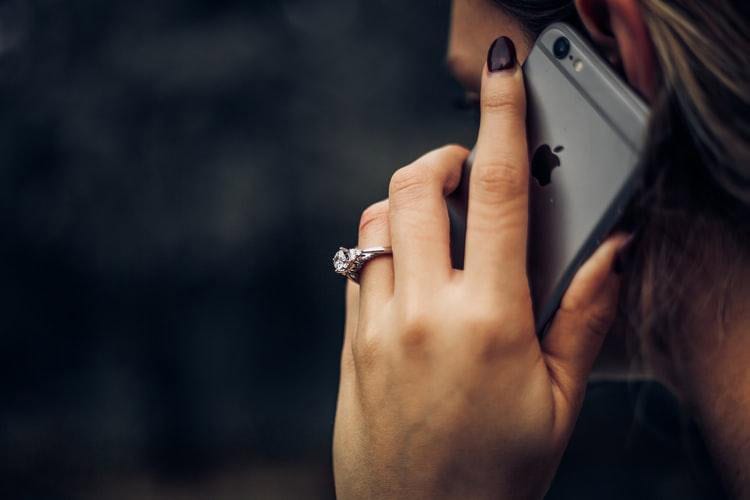 Don't want others to know you're going to therapy? Online counseling makes it easy to receive mental health treatment with the utmost privacy and discretion.
Psychological research has revealed that those coping with receiving a mental health diagnosis often don't want to sit in a crowded waiting room – pandemic or no pandemic. That's where online therapy has a huge leg up on traditional therapy.
Although there is nothing to be ashamed of when it comes to seeking help for your mental health, many prefer to keep things quiet while they deal with their inner struggles, and that's absolutely fine. Don't worry about running into a colleague at your therapist's office or having to explain why you'll miss that important meeting next week.
Online therapy services allow you to seek treatment in privacy without drawing attention to your appointment. You don't even have to leave home to get the help you need.
In the future, we predict that many people will seek aid from online counseling services because they feel most protected talking to people digitally from their own chosen environments.
Even after we're not socially distancing to avoid the coronavirus, many will cling to the "anonymity" that comes with online therapy versus face-to-face treatment. If we can shop, play, and learn online in the privacy of our own homes, why not do therapy the same way?
In Conclusion
This pandemic has changed the way many industries work, including the mental health space. Many patients are moving past the concept of traditional therapy in a quiet office. As technology offers more opportunities, people are embracing at-home therapy that's convenient and affordable.
Have you tried online therapy? Will you schedule a session within the coming weeks or months?
If the answer is yes, you're joining in an extremely popular movement that will last for years to come. Teletherapy is the wave of the future, and although the pandemic might have propelled it into early success, all signs indicate that it will only grow in popularity.
Author Bio: Stacey Weisberg, Licensed Professional Counselor, has nearly 30 years of clinical experience and directs Mental Health Services at Jewish Family Service, including Mental Health Specialists, Refugee Mental Health, and KidSuccess/International KidSuccess.
Feature Image Source: Unsplash
The opinions and views expressed in this guest blog do not necessarily reflect those of www.rtor.org or its sponsor, Laurel House, Inc. The author and www.rtor.org have no affiliations with any products or services mentioned in this article or linked to herein. Latest posts by Guest Author for www.rtor.org
(see all)