Art, by definition, is the expression of human creativity and imagination. Visual art can take many different forms and express a multitude of emotions. Whether you are creating art for the first time or returning to practice, it can be a powerful way to cope with stressful times.
At the time this article was written, the world has spent months in the throes of the COVID-19 pandemic. Many of us can't go shopping, conduct business, or visit our families, and most of us are still inside 24/7. People are working reduced hours – or no hours at all. This kind of situation can take a profound toll on one's mental health. However, there is a silver lining!
While we find ourselves in self-isolation, many are resorting to art therapy to help them get through these troubled times. Evidence shows that art therapy can help reduce feelings of stress and anxiety, which are omnipresent during this pandemic.
Discovering your creative talents can bring feelings of relief and adventure. What might first appear as a depressing quarantine can be reframed into a unique opportunity to explore your inner self. In life before COVID-19, we were often far too busy to explore the things we truly enjoy or even to try something new. This article will describe the benefits of artistic expression and how it's helping millions cope with a virus that has the world at a standstill.
Exploring the Mental Health Benefits of Art
Art therapy is using visual elements as a therapeutic remedy, mostly to help improve one's mental health. In clinical settings, it is provided by a licensed art therapist. However, you don't necessarily have to see a professional to experience some of the mental health benefits of artistic expression. Some consider painting their house as a form of art therapy, while others create intricate sculptures of mythical beings. There is no right or wrong; it's simply self-expression.
This can be done with a licensed therapist, other budding artists, or on your own! There are heaps of art styles you can try at home to help you cope with depression, anxiety, post-traumatic stress disorder, and a myriad of other mental health issues.
Some of the more common forms of art therapy are journaling, sculpting, painting, and sketching. All forms of artistic expression can be beneficial, but you may find one that draws you in more than others. What matters most is that it helps calm your negative emotions, and gets you closer to inner peace.
It's worth mentioning that licensed therapists often conduct group therapy sessions. Group art therapy offers the chance to build a social connection with others who may be dealing with similar mental health issues.
Of course, during this pandemic, you might not find any in-person group therapy sessions in your area. However, there's a good chance that your roommates or family members may be interested in joining you. Perhaps there are even some virtual meet-up groups just waiting for you to join in!
Expressing yourself in front of others can be intimidating. Practicing art therapy as an individual can also be rewarding, and often leads to a fascinating road of self-discovery!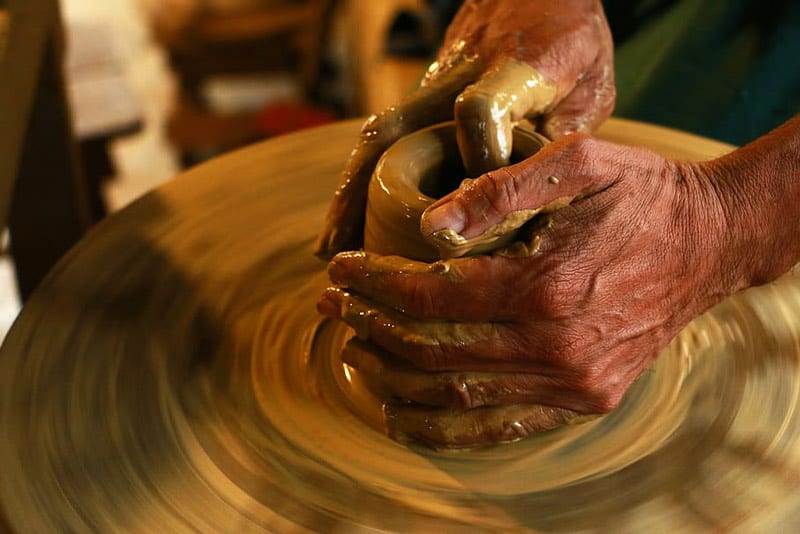 Who Is a Candidate for Art Therapy?
If you're feeling worn down by your emotions during these troubled times, you might want to give art therapy a try. Expressing yourself through art will allow you to let go and divert your attention away from all of the bad news.
Here are some of the common situations where art therapy is effective:
Children/teens with learning disabilities
Art therapy is all about the process. Nobody is there to judge you on how good your art is. As long as you are feeling comfortable and relaxed while creating, you are succeeding.
Benefits of Art Therapy for Mental Health
Humans have been using visual arts as a form of self-expression for thousands of years. Art therapy, as we know it today, is a relatively new practice. The underlying concept is to help balance emotions, reduce stress, and explore our creativity.
Personal development – Art therapy helps people discover their inner creativity buried under negative emotions or feelings of self-doubt. Most people have no idea how creative they are until they learn how to concentrate and control their emotions.
Confidence – By being in an environment that promotes creative thinking, individuals can have more confidence in their ideas and passions. Normally, we suppress these feelings because we are afraid of what others will think about us. Art therapy helps you find release and feel comfortable in your skin.
Emotional stability – Art can be a safe and healthy way to release negative emotions. Often people will resort to drugs or other harmful activities to help them escape these feelings. Art therapy allows you to face your demons head-on and express your emotions as a visual sensation.
Stress relief – During the outbreak of COVID-19, people are experiencing higher levels of stress than usual. Art therapy is a way to detach from things you cannot control. By using your unwanted free time to do something you are passionate about, you may discover that your stress levels will normalize and you will experience more clarity.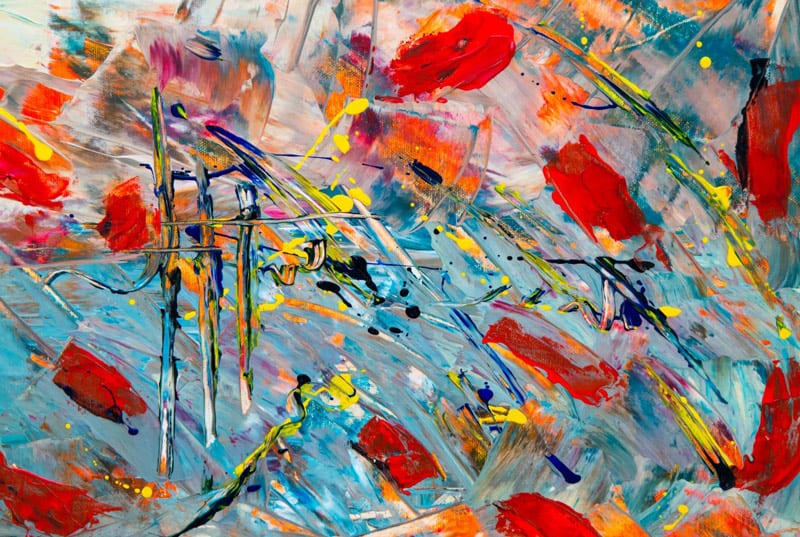 Final Thoughts
You don't need to be a gifted artist to experience the benefits of art therapy. It's all about the process and not the result. Every human can be creative. Take some time to find the right channel to release your imagination. Sometimes not being highly skilled can be a good thing. You now have a goal to work toward, and the chance to lose yourself in something completely new.
Artistic expression helps our brains produce dopamine (a happy hormone) and activates the brain's reward pathways, so art therapy is great for those with depression or anxiety. People recovering from drug addiction may also benefit from art therapy, as it is a more natural way to stimulate the brain.
Many licensed therapists and mental health organizations vouch for art therapy as a viable treatment for many mental health issues. Don't let your emotions control your life. Instead, harness that energy and create something beautiful.
During this pandemic, many therapists and teachers are offering online courses to help teach basic art skills. Online classes can be perfect for those who aren't natural artists. Remember, as long as you are feeling more comfortable and happy, you're doing it right.
Escape from the stress of the outside world. Have fun creating your next visual masterpiece!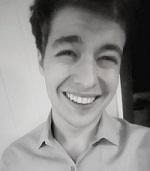 Author Bio: Conner Rhoden is a content writer, art connoisseur, and mental health advocate. He blogs frequently about mindfulness, substance use, and other topics at Heights Harm Reduction and it's sister site, Wellness Collaborative.
The opinions and views expressed in any guest blog post do not necessarily reflect those of www.rtor.org or its sponsor, Laurel House, Inc. The author and www.rtor.org have no affiliations with any products or services mentioned in the article or linked to therein. Guest Authors may have affiliations to products mentioned or linked to in their author bios only. Latest posts by Guest Author for www.rtor.org
(see all)