One of the communities served by www.rtor.org.
Anchor Text do not Delete.
About Stamford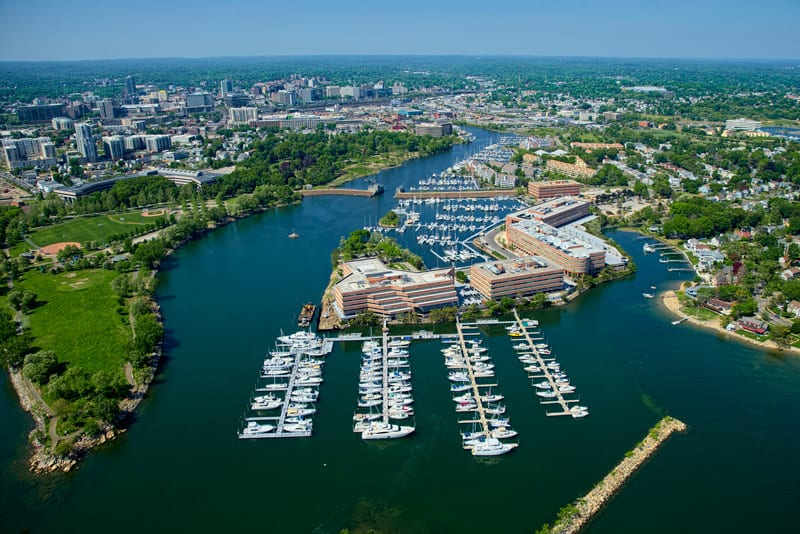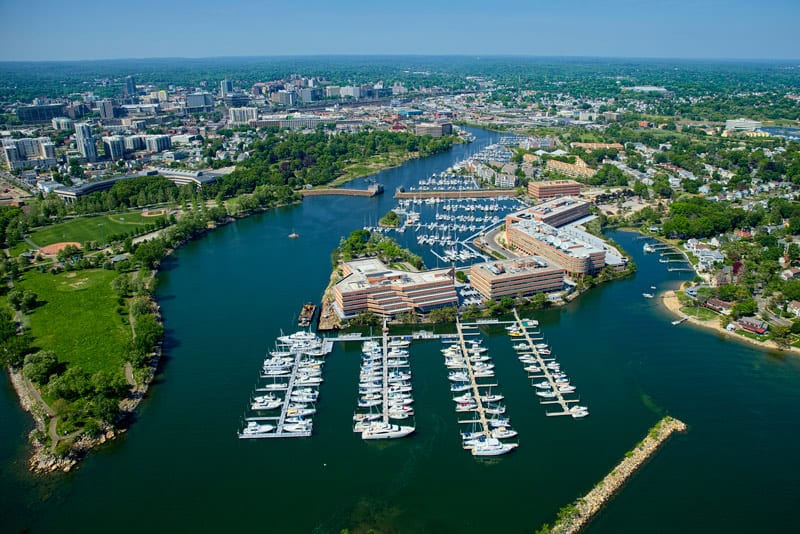 Located northeast of New York City, Stamford is the third-largest city in Connecticut with a population of over 130,000. It is the fastest-growing city in the state with a rapidly growing millennial population. The community of Stamford is racially and ethnically diverse, with more than one out of three residents (35%) being foreign-born.
The median household income is approximately $85,000, yet 9.25% of residents live below the federal poverty line, and there is a significant need for human services from the public and private nonprofit sectors to serve the city's residents.  Stamford is known for its regional financial and corporate center. As of 2019, it was home to eight Fortune 500 companies, and it has the largest financial district in the New York metropolitan region outside New York City.
Anchor Text do not Delete.
Focus on Mental Health in Stamford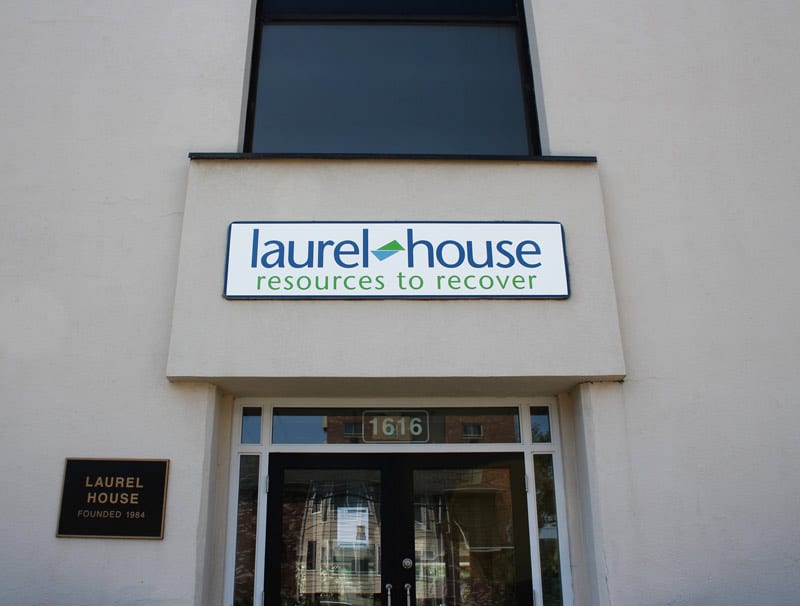 The 2019 Stamford Health Community Health Needs Assessment (CHNA) identified mental health as the most concerning health priority, impacting individuals of all ages, races, ethnicities, and income levels.  Results from the Community Wellbeing Survey found that depression and anxiety were the most prevalent issues, with 20-25% of Stamford residents reporting feeling down, depressed or hopeless in a single two-week period, and 10% of residents reporting feeling completely or mostly anxious.  Other priority mental health concerns include the impact of trauma, loneliness in the elderly, and high stress experienced across all ages.
Mental health concerns in Stamford youth follow similar trends. Teresa Drew, Director of Stamford Youth Services, noted that "We are seeing an increase in anxiety and depression in Stamford youth across all ethnicities and income brackets." Additionally, in the growing immigrant population, youth are coming to Stamford with significant trauma histories. "There's been a trend over a longer period, over the last 15 years, of a real uptick in kids' mental health issues," said Joe O'Callaghan, the district department head for social work. "It's a national issue, but it's affecting us here as well."
Following a series of student suicides and an increase in the number of students experiencing suicidal ideation and hospitalization in 2014, Stamford Public Schools recognized the urgent need to identify students with mental health concerns better and connect them to services.  To respond to this growing need, the Stamford School District, in partnership with the Child Health and Development Institute of Connecticut (CHDI), developed and implemented a comprehensive plan to enhance trauma-informed mental health services across their school district.
According to a report by CHDI, over the past few years, Stamford schools have made significant strides in addressing trauma and developing a system that is more responsive to the needs of their students. Stamford has implemented district-wide trauma and behavioral health training and supports for staff.  School social workers and psychologists have been trained in Cognitive Behavioral Intervention for Trauma in Schools (CBITS).
Social workers are teaching dialectical behavior therapy (DBT) in high school health classes for students with emotional and behavioral concerns, and the district has created a self-contained trauma-informed therapeutic classroom (Stark Elementary School Classroom) for 1st through 3rd graders. Additionally, School-Based Health Centers offer group therapy as part of the CBITs program. The results have been positive, with parents and teachers reporting a decrease in the severity of behavioral concerns in the classrooms and at home.
Stamford high school students themselves have become concerned about mental health awareness and suicide prevention. Students are actively addressing mental health issues through participation in the Mayor's Youth Leadership Council (MYLC), a youth activism organization dedicated to public awareness activities, volunteer programs, and social change campaigns.  MYLCs at the Academy of Information Technology and Engineering (AITE) and Westhill High School have identified mental health awareness as a priority, and they have instituted suicide prevention and anti-stigma campaigns.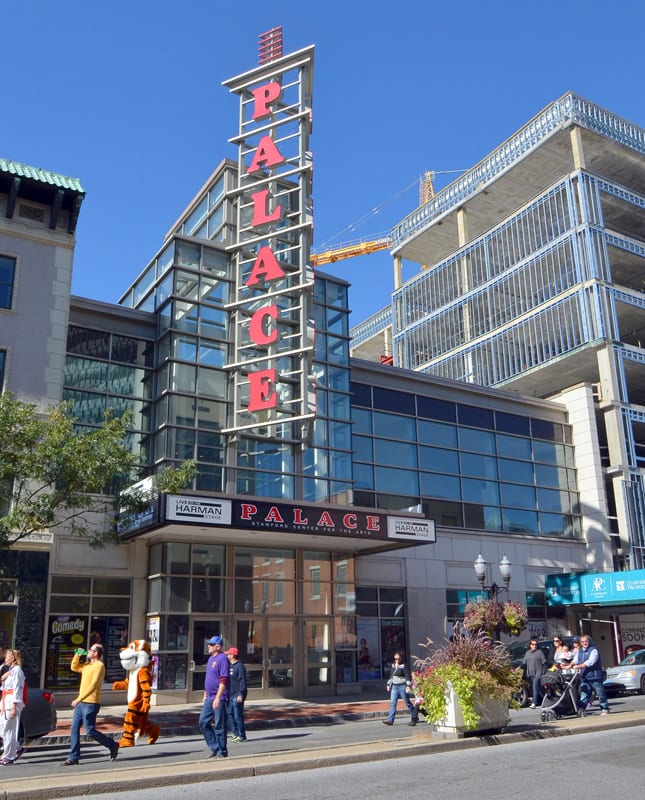 Students are also sharing information about how to access mental health services at their respective high schools via publication of educational materials as well as distributing mental health information brochures to Stamford pediatricians.  Dr. Monique Gagnon of the Pediatric Center of Stamford notes that the Mayor's Youth Leadership Project's efforts on mental health are very relevant, given the amount of stress and anxiety teens are experiencing now.
Local colleges, such as UCONN Stamford and Norwalk Community College, offer a variety of on-campus supports for students who are struggling with issues of anxiety, depression, stress, and trauma. UCONN Stamford's Mental Health Resource Center provides case managers who help students connect with mental health resources and hosts Fresh Check Day mental health awareness expos in the fall and spring. Laurel House, Inc., the sponsor or www.rtor.org, offers a Supported Education Program for college students with mental health concerns. In this program, education counselors work one-to-one with students with mental health disorders to help them enroll and succeed in college.
Anchor Text do not Delete.
Drug and Alcohol Use
According to the 2019 Stamford Health Community Health Needs Assessment (CHNA), alcohol abuse continues to be the most significant substance use issue in Stamford.  Survey data indicated that approximately 30% of adults in Stamford report binge drinking on one or more occasions in the last 30 days with young adults, ages 18 to 34, being the most likely age group to binge drink. These binge rates, which are similar to the rates across Fairfield County, are higher than both state and national rates.
The use of substances other than alcohol is less prevalent.  Data indicate that only 9% of Stamford residents reported using marijuana in the past 30 days. Although there has been an overall decline in rates of cigarette smoking, trends suggest a corresponding uptick in the use of e-cigarettes and vaping, particularly among young adults. In Stamford, 14% of individuals report having tried an e-cigarette or vaporizer pen at least once.
According to the Connecticut Department of Health, the misuse of prescription medication and opioid-based drugs has increased significantly over the years. This continues to be a public health concern in Connecticut, with overdose deaths in Connecticut being 1.7 times the national average. To fight the epidemic, local agencies, including Liberation Programs, Connecticut Counseling Centers, and CT Renaissance, offer help to people experiencing addiction. Additionally, Communities 4 Action offers a wide-array of opiate and other substance misuse prevention programs and resources free to the community.
To reach at-risk individuals, Liberation Programs offers a Mobile Wellness Van, which travels to areas where active drug users might congregate and offers on-the-ground services to those in need, including the uninsured.
Anchor Text do not Delete.
Community Resources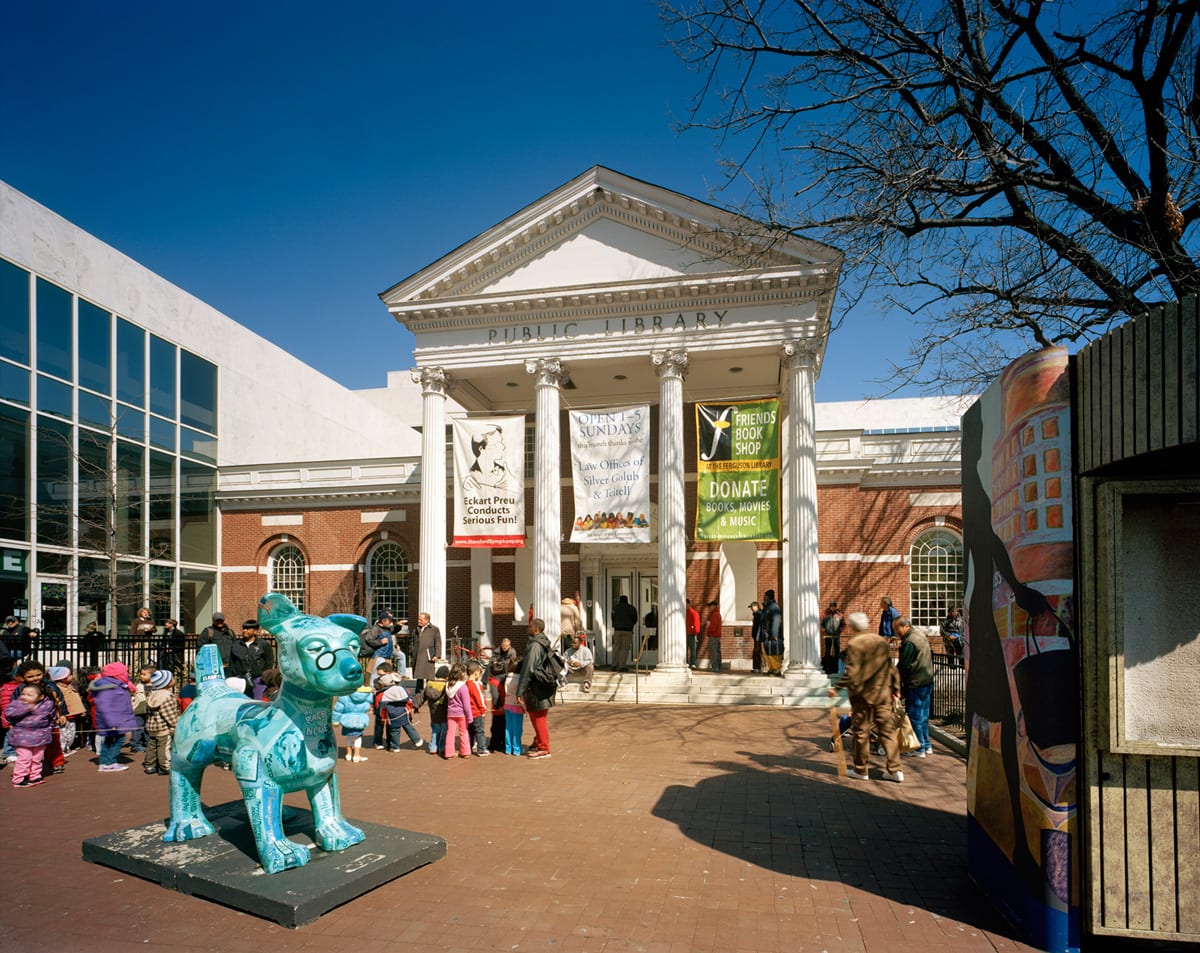 Stamford has a broad and robust array of services available for those with mental health and substance use issues, including numerous public and private nonprofit behavioral health agencies, as well as a significant number of private mental health providers. Access to services can be challenging for those with limited or no health insurance, non-English speakers, and individuals with severe trauma. Barriers to services include long waiting lists, lack of bilingual staff, high insurance deductibles, and the high cost of treatment, even for those with insurance or financial means.
Stamford has numerous community organizations that deliver youth and family strengthening programs as well as mental health promotion and substance abuse prevention programs.  These include Communities 4 Action, Stamford Youth Services, the Mayor's Youth Leadership Council, Future 5, Cradle to Career, Stamford Jewish Community Center, and the YMCA. For a complete list of youth programs, see the Stamford Cradle to Career Directory of Stamford Community Organizations
For more information on mental health services in Stamford, contact a rtor.org Resource Specialist. Our Resource Specialists can help you find expert mental health resources to recover in Stamford and other communities of Fairfield County, Connecticut. Contact us now for more information on this free service to our users.
Anchor Text do not Delete.
Community Links
rtor.org Family-Endorsed Providers located in Stamford
Jeffery Cohen, PhD – psychologist in private practice serving children, adolescents, adults, and families in Stamford, CT, and the surrounding areas.
Amanda Craig, PhD, LMFT – licensed marriage and family therapist in private practice, serving adults, couples, and families in New York, NY, Darien, CT, and Stamford, CT.
Adrienne Lagin, LCSW  – licensed clinical social worker in private practice serving children, adolescents, and adults.  Adrienne Lagin specializes in the treatment of children as well as mood, anxiety, and behavioral disorders.
Laurel House Supported Education – support program that provides one-to-one counseling to help people with mental illness pursue their educational goals, plan a future career path, and improve their long-term work opportunities.
Laurel House Supported Employment – evidenced-based IPS (Individual Placement and Support) program that assists participants to obtain employment in fields of their choice and provides support for them to stay successfully employed.
Laurel House Thinking Well – cognitive remediation program that addresses executive functioning and the long-term cognitive impairment associated with serious mental illness.
Marianela Medrano, PhD – psychologist in private practice, providing counseling and therapy services to adults and adolescents in Stamford, CT, New Haven, CT, and the surrounding communities of Fairfield County.
Hassan Minhas, MD – psychiatrist with advanced training in child and adolescent psychiatry, providing comprehensive psychiatric care and addiction treatment for children, adolescents, and adults.
F. Carl Mueller, MD– psychiatrist in private practice serving young adults and adults in Stamford, CT, and the surrounding areas. Dr. Mueller offers psychiatric evaluation and medication management.
Patrick Poeschl, Family Trust and Estate Lawyer – attorney who practices in the fields of estate planning, administration and litigation, disability and elder, and conservatorship law in Connecticut and New York.
Sunil Saxena, MD – psychiatrist treating children, adolescents, and adults in the communities surrounding Stamford, CT, Southbury, CT, and White Plains, NY.  Dr. Saxena specializes in the treatment of mood and anxiety disorders.
Sanders M. Stein, MD – board-certified adult, child, and adolescent psychiatrist with a private practice in Stamford, CT. He provides both psychopharmacology and psychotherapy.
Pamela Tinkam, LCSW – licensed clinical social worker, a somatic therapist, and yoga-psychotherapist serving young adults, adults, and couples.
Susanne Weil, LCSW – licensed clinical social worker in private practice serving adolescents, adults, couples, and families in Stamford, CT, and the surrounding communities.
The Collaborative Center for Learning & Development – provides students with the tools they need to enhance academic potential and to become independent learners.
Community Mental Health and Other Resources in Stamford
Building One Community
Building One Community provides supports and services to help immigrants become self-sufficient and integrate successfully into the community.
Child Guidance of Southern Connecticut
Child Guidance provides a broad range of mental health services for children, birth to 18, which includes crisis services, child and family therapy, specialized treatment services, prevention services, and testing and assessments.
Community Counseling Centers, Inc.
Community Counseling Centers provides counseling, psychotherapy, and psycho-educational services for individuals and groups at all socio-economic levels, with a commitment to affordability. Master's level clinicians provide individual, couple, and family therapy and group therapy.
Community Health Center of Stamford at Franklin Street
The Community Health Center of Stamford offers individual, group, and family therapy to help individuals address mental health challenges and drug and alcohol addiction. Their team includes psychologists, social workers, marriage and family therapists, drug and alcohol counselors, psychiatrists, and psychiatric APRNs.
CT Counseling Centers, Inc.
CT Counseling Centers provides outpatient substance abuse and mental health services, which include intensive outpatient programs and individual, family, and group counseling, substance abuse treatment for ages 16 and up, psychiatric services, and medication-assisted treatment for opioid dependence.
CT Renaissance
CT Renaissance provides treatment for individuals with substance abuse and addiction problems, psychiatric disorders, and co-existing substance abuse and psychiatric disorders. Services include individual counseling, group therapy, intensive outpatient treatment, family therapy, anger management, and relapse prevention.
Domestic Violence Crisis Center
Domestic Violence Crisis Center (DVCC) offers support and advocacy services for victims of domestic violence, including court and legal services, individual and group counseling, services for children, temporary shelter, housing help, financial help, educational help, and medical help. DVCC services are free of charge and confidential.
Family Centers
Family Centers offers counseling and mental health services for children, adults, and seniors.  Services include individual, group, couples, and family therapy.  They offer Trauma Response services to respond to and assist during crises.
Ferguson Library
The Ferguson Library is Stamford's public library, whose mission is to provide free and equal access to information, ideas, books, and technology to educate, engage, and enrich the Stamford community.
FS Dubois Center
FS Dubois Center serves individuals with severe behavioral health disorders who are publicly insured (Medicaid or HUSKY), uninsured, and in some cases, underinsured. Services include counseling, psychiatric evaluation, and medication management, community support services, life skills training, peer support services, and mobile crisis outreach.
Kids in Crisis
Kids in Crisis provides emergency shelter, crisis counseling for children ages newborn to 18 and their families, and a 24-hour helpline, staffed by crisis counselors for immediate help.  The emergency shelter offers temporary housing and medical, educational, and therapeutic support services. For crisis services, call 203-661-1911.
Lighthouse
Lighthouse is a drop-in center that serves lesbian, gay, bisexual, transgender, questioning (LGBTQ) teens and their allies.  Weekly gatherings, with free supper, are held on Thursdays, from 6-8 pm at Stamford Hospital Tully Center.
Inspirica, Inc.
Inspirica provides residential services, including emergency shelters, transitional and permanent supportive housing, and affordable housing. Support services include vocational training and employment programs, children's services and parenting support, as well as connection to medical and dental care, and addiction and mental health treatment.
Laurel House
Laurel House provides mental health resources for adults with mental illness. Supportive services include recovery planning, life skills coaching and skill-building, supported education, supported employment, cognitive remediation ("Thinking Well"), supportive housing and residential services, food service and wellness, and social opportunities.
Liberation Programs
Liberation Programs offers addiction treatment for youth, adults, and families with substance use, including alcohol, opiates, depressants, and stimulants.  Services include inpatient treatment programs, outpatient and intensive outpatient services, education and prevention efforts in the community, and permanent supportive housing for families.
Mental Health Connecticut
MHC provides housing for people with mental health conditions.  Housing types include scattered-site supported housing, transitional housing, and supervised apartments
NAMI Southwest CT
NAMI Southwest CT, the local affiliate of the National Alliance on Mental Illness (NAMI), offers free support groups, education, and advocacy for individuals living with mental health conditions and their families. Their Friends and Family Support Groups meet on the 1st Wednesday of the month, 7:00-8:30 pm, at the Tully Health Center, Conference Room B, and on the 3rd Wednesday of the Month, 6:15 – 7:45 pm, at Stamford Hospital, Warner Building.
Optimus Behavioral Health
Optimus Behavioral Health provides outpatient mental health services for adults. Services include comprehensive evaluation, individual, group, family, and marital therapy, medication management, case management, and vocational counseling.
Pacific House
Pacific House provides overnight shelter and supportive services for homeless men and young adult males. Support services include case management, linkage to healthcare, on-site addiction treatment, and connection to affordable supportive housing.
Rowan Center for Sexual Assault
The Rowan Center provides free, 24-hour confidential help to men, women, and children who have experienced sexual assault.  The Rowan Center provides sexual assault awareness and prevention education to children ages 4-18 and to the community at large.
Schoke Jewish Family Services
Schoke Jewish Family Service provides mental health counseling to help with depression, anxiety, relationship conflicts, ADHD, divorce, and the stress of everyday life. Services include individual and group therapy, crisis intervention, marital and family counseling, and psychiatric consultation and medication management.  They serve adults, children and adolescents, and seniors.
School-Based Health Centers
Operated by Family Centers, Inc., the School-Based Health Centers are located in seven high and middle schools in Stamford and provide physical, dental, and mental health services.  Mental health services include short-term individual and group counseling, and psychiatric services.  Services are available to all Stamford Public School students, regardless of income or health care coverage.
Stamford Health
Stamford Health offers 24/7 behavioral health crisis services in the Emergency Department and psychiatric inpatient treatment.  Inpatient services include co-occurring mental health and substance abuse treatment services, psychological services, group and individual behavioral therapy, medical psychiatry, and pharmacological intervention.
SPS Anchor at Harbor Landing
PS Anchor High School and Middle School programs offer a safe, supportive, and nurturing learning environment to meet the academic, social, and emotional needs of students with depression, school phobia, and anxiety.
Stamford Public Schools Student Support and Special Programs
Stamford Student Support Services and Special Programs coordinates student support services and initiatives for students and their families to promote parent and student engagement, family learning, and the Social-Emotional Learning curriculum (SEL).
Community Programs that Support Youth Well-being
Communities 4 Action
Communities 4 Action provides programs and services to address substance misuse, problem gambling, and other risky behaviors, and to promote mental wellness among youth and adults.
Boys and Girls Club of Stamford
The Boys & Girls Club of Stamford offers programs and services for youth ages 6-18 to promote and enhance their development.
Cradle to Career
Stamford Cradle to Career brings together community resources and key community stakeholders to ensure all youth succeed in education, career, and life.
Mayor's Youth Leadership Council
Mayor's Youth Leadership Council (MYLC) has chapters at each of Stamford's public high schools.  These student-led councils work to promote safe schools and communities and address priority issues that include mental health & suicide prevention, sexual harassment/assault, teen dating violence, bullying, and the rights of immigrants.
Stamford Youth Services Bureau
The mission of the Mayor's Youth Services Bureau is to promote the development of caring, responsible, and successful young people through the Mayor's Youth Leadership Council, the Mayor's Youth Employment Program, Pathfinders Adventure Learning, and the Restorative Justice Project and through collaboration with Stamford's youth-serving organizations.
Future 5
Future 5 provides support to motivated low-income high school students in Stamford to help them make successful transitions to post-secondary education and careers. Services include college prep and job prep workshops, one-to-one coaching, and tutoring.
UCONN Stamford Mental Health Resource Center
Provides information and assistance in accessing community mental health resources for UCONN students to help them cope and thrive in college.
Stamford Jewish Community Center
The Stamford JCC is a cultural, educational, and recreational center offering exceptional programs, classes, and special events designed to enrich the mind, body, and spirit.
For information about youth programs in the City of Stamford, Contact Stamford Youth Services