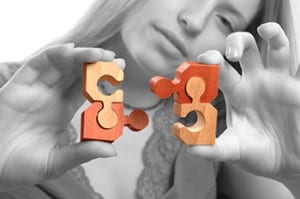 It's encouraging to see that someone has written about an important mental health treatment called "cognitive remediation" from the perspective of a family member: The Consequences of Mental Illness That Nobody Talks About
As this opinion piece makes clear, there is a growing body of scientific evidence pointing to the benefits of cognitive remediation, a treatment technique that addresses the cognitive impairment caused by schizophrenia and other mental health disorders and helps people improve thinking skills critical to daily functioning.
Dr. Alice Medalia, who is mentioned in this article, provided guidance, training and supervision to establish a cognitive remediation program at Laurel House, the sponsor of this website.  In the small number of participants who have completed the Thinking Well program since its beginnings last December, we have seen significant measurable improvements in such important skill areas as verbal and visual learning, problem solving and attention.   More importantly, participants have made important gains in other areas of their lives.  One recent participant is working more hours on her job, while another enrolled in a post-graduate educational program in New York City.  Family members have noticed improvements in thinking as well as social skills, and the participants themselves speak of major improvements in confidence and self-esteem.
So if cognitive remediation is such an effective, beneficial treatment, why do so few people know about?  For one thing, it is an offshoot of an often overlooked step in the continuum of mental health care: psychiatric rehabilitation.  Another explanation is that the evidence base for cognitive remediation, while significant, is relatively new and small, compared to other more established interventions, such as Assertive Community Treatment (ACT).
Susan Iman's piece in yesterday's Huffington Post rightly laments that so few of the people who could benefit from cognitive remediation or their families seem to be aware of its existence.  Those who are aware of cognitive remediation, may have trouble accessing it, as Susan Iman did for her daughter in Canada.  With the creation of the Thinking Well program in December of last year, Laurel House is now one of only three providers of this service in the entire state of Connecticut.
One reason the community-based multidisciplinary approach of ACT is so prevalent in mental health centers across the nation is that family members were early adapters who recognized its benefits and demanded greater availability from local mental health care systems.   The early evidence suggests that cognitive remediation should be available to people living with mental illness on a similarly widespread basis.  But the change will occur only if other family members heed the call of involved parents like Susan Iman to get informed and demand this treatment option for their loved ones.
This video on Thinking Well explains how cognitive remediation integrates with other rehabilitation services at Laurel House to help people with living with mental illness achieve their goals for recovery.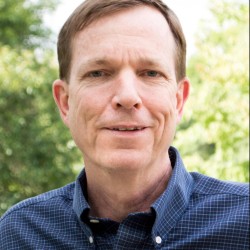 Latest posts by Jay Boll, Editor in Chief www.rtor.org
(see all)