In February 2020, our lead Resource Specialist and Clinical Director Denise Vestuti received a call from a mother from Norwalk, CT, distraught over her 31-year-old son's low emotional state and addiction relapse. The call was like many of the hundreds of requests for help received at rtor.org each year—a distressed parent or other family member desperately concerned for the wellbeing of a loved one struggling with mental health or addiction issues, often together.
Most family members who reach out to us for help carry a heavy emotional burden. They contact us with a sense of worry, fear, despair, fatigue, and often guilt, whether or not it's merited. Yet every call for help is different. And each family's situation is unique, as I was reminded reading the story of the Norwalk mom, Mary Beth Young, who reached out about her son Colin in 2020. ("My Son Was A Person First" — A Mother's Story of Addiction, Grief, Stigma, Forgiveness and Hope, Good Morning Wilton, November 7, 2022)
At the time, Colin lived in Texas, and Mary Beth in Connecticut did not know how to go about getting him the treatment and care he desperately needed. Denise helped them put together a plan for Colin and recommendations for Mary Beth to seek her own support. Mary Beth was so grateful she offered to name Laurel House (the sponsor of rtor.org) as the beneficiary of the next charity fundraiser for her business, The Pilates Advantage, in Wilton, CT that fall.
Then the pandemic upended everything. Colin relocated to North Carolina, where he had another relapse. Denise was called once more and coached them through another intervention. Due to continuing pandemic conditions, the Fall 2020 fundraiser for Laurel House never happened.
Denise continued to have contact with Mary Beth. Mental illness and addiction often involve ongoing struggle for individuals and their families. Sadly, not all stories have a happy ending. Colin's battle with addiction ended in May 2021 with his death by overdose.
In her article for Good Morning Wilton, Mary Beth writes, "For every person, there is a story—a son, a daughter, a brother, a sister, a friend. For every person, there is a life, an experience, a voice that deserves to be heard. One story at a time can break the silence and start the conversation."
Colin's story is painful and tragic, but it needs to be told lest stigma and shame prevent others from reaching out for help. His mother's courage in breaking the silence and telling his story will spare other mothers the grief of losing a child to addiction.
This week Mary Beth Young will hold the Laurel House fundraiser first proposed for 2020. I hope some of you who live nearby will attend the Pilates Advantage Sip & Shop this Friday, November 11th in Wilton, CT to support Laurel House and Mary Beth.
And I encourage all of you to read Mary Beth's heartfelt account of Colin's life and struggle with addiction. He was truly "a person first."
Come honor Colin's life and resources like Laurel House
that supported him without judgment
Join us for a Sip and Shop event to benefit Laurel House, Inc.
Friday, November 11, 2022, from 5-8 PM
The Pilates Advantage studio
414 Olmstead Road
Wilton, CT
Or make a tax-deductible donation directly to Laurel House
Laurel House, Inc., a nonprofit 501 (c)(3) organization, is based in Stamford and serves eight communities in Fairfield County, including Wilton. Laurel House embraces a recovery model of care to help those affected by mental illness in Connecticut. Utilizing its Resources to Recover approach, Laurel House emphasizes services that help people reintegrate into their communities with improved skills, health, and confidence.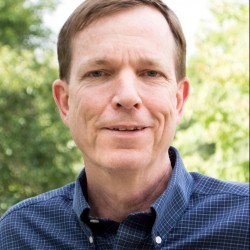 Latest posts by Jay Boll, Editor in Chief www.rtor.org
(see all)