Twenty years ago, when I spoke of recovery in mental health,  many people thought me misinformed.  "There's no cure for mental illness," one educated colleague told me.  Now it seems that every community-based mental health provider in the nation offers "Recovery-Oriented" services.
The federal government's Substance Abuse and Mental Health Services Administration (SAMHSA) has this to say about recovery:  "Today, when individuals with mental and/or substance use disorders seek help, they are met with the knowledge and belief that anyone can recover and/or manage their conditions successfully."
How did we get from "no cure" to "anyone can recover" in two decades?  A lot has to do with how we define recovery.  While it is true that 15-30% of people diagnosed with a serious mental illness fully recover in the medical sense of the term, the majority struggle to manage the symptoms and secondary effects of their illness for the rest of their lives. For most people with mental illness, recovery is an on-going process, not a cure.
According to this view, recovery is "a process of change through which individuals improve their health and wellness, live a self-directed life, and strive to reach their full potential."  (SAMHSA, 2012)  Dr. Larry Davidson of the Yale Program for Recovery and Community Health describes it as a process of "minimizing the illness and its deleterious effects on the person's life over time" and "reclaiming his or her right to a safe, dignified, and personally meaningful and gratifying life in the community."
This definition of recovery grew out of the mental health consumer movement.  Twenty years ago it was radical to think of people with schizophrenia claiming their right to a gratifying life in the community.  Not anymore.  Many if not most community-based mental health providers have signed on to the SAMHSA definition of recovery.  They have learned to "talk the talk" of recovery.  The question I face as Vice President of Resources to Recover and Editor in Chief of this website is whether they actually Walk the Walk?
          Imagine the reaction if cancer doctors talked about chemotherapy as
a process, but never looked at blood counts."
SAMHSA identifies 10 guiding principles in its concept of recovery, including hope, peer support, strengths/responsibility, respect and person-driven.  These are great values for providers to aspire to.  But how do we know if recovery is actually occurring in all of the programs that "talk the talk"?  Imagine the reaction if cancer doctors talked about chemotherapy as a process, but never looked at blood counts.
Dr. Lisa Dixon, a Professor of Psychiatry at the University of Maryland, has taken a scientific approach to the problem of recovery in mental health, offering a conceptual framework for understanding, studying and actually measuring recovery in people with serious mental illness.  This approach is spelled out in a grand rounds lecture she gave at New York University in 2012, "Old Wine in New Bottles? The Science of Recovery."
Dr. Dixon's science-based approach to the subject makes the important distinction that, for mental health providers, recovery must be an outcome, not just a process.  In other words, do providers actually "walk the walk" of helping people improve their lives?
In Dr. Dixon's conceptual model, recovery is a reflection of two things:
Human Agency – the ability to exert control over oneself and one's environment.
Self-efficacy – a set of beliefs about one's capacity to exert control.
To test this theory, she developed a self-report survey, the Maryland Assessment of Recovery (MARS), which measures recovery in 6 of the 10 domains from the SAMHSA guidelines:
Empowerment/Self-direction
Holistic
Non-linear
Strengths Based
Responsibility
Hope
One of the preliminary findings from this study is that Self-efficacy – patients' beliefs about their capacity to exert control over themselves and their environments – is a key mediator in the course of recovery.
Other scientists have developed tools to measure "functional recovery," the ability of people with mental illness to perform daily activities that enable them to function independently in the real world.  This report in the Schizophrenia Bulletin reviews and ranks 8 such tools currently in use: "A Review of Instruments for Measuring Functional Recovery in Those Diagnosed with Psychosis."
Mental health providers who currently "talk the talk" of recovery can demonstrate that they are also willing to "walk the walk" by using scientifically validated instruments like some of those mentioned in the article.
At rtor.org, it is our mission to feature the best Family-Endorsed mental health providers in the CT-NY-NJ-MA region.  Our name, Resources to Recover, announces our intention to identify resources that help people recover.  Yes, recovery is a process.  But from the provider point of view, we are more interested in the functional outcomes of recovery:
Does someone have a job?  Can he take the bus to work?  Can he shop for food and feed himself?  Does he have the cognitive, social and vocational skills to engage in goal-directed activities, connect with other people and excel in the workplace?
These are the kinds of outcomes that move the concept of recovery from empty talk to real and meaningful experience that "walks the walk".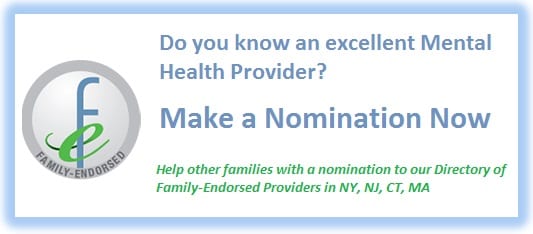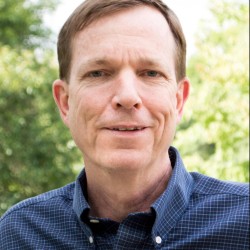 Latest posts by Jay Boll, Editor in Chief www.rtor.org
(see all)