Do you want to add wellness into your life but you're not sure where to start? Maybe you picture being pampered at a high-end spa or taking yoga classes at an exclusive and trendy studio when you hear the word "wellness." You might think "that sure seems nice but I can't afford it." Well, you're in luck because I'm here to tell you that you can add wellness into your life without spending a fortune. There are many budget-friendly ways to take care of yourself. Here is my list of free and budget-friendly ways to add wellness into your life.
A note to our readers: This article contains affiliate links. Any purchase you make from this article will help support the costs of running rtor.org, a free service of Laurel House, Inc., 501 (C)(3), non-profit organization.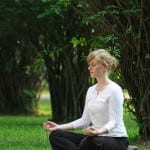 Meditate with a YouTube video– Meditation is proven to work wonders on stress, anxiety, and depression. At first, meditation might seem like this mysterious eastern practice when in reality it is simply clearing your mind and being in the present moment. You also don't have to spend hours and hours meditating, a few minutes a day can do wonders for your mental health. If you have trouble getting into meditation, try the free guided meditation videos available on YouTube. My personal favorite meditation channel is The Honest Guys.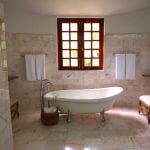 Take a hot shower or bath– It's a no brainer that a long hot shower or bath is a great way to relax and ease the tension in your body and mind. Instead of rushing in and out of the shower during your chaotic morning routine, find a time where you can just relax under the warm water without worrying about the time or your to-do list. Other than a slightly higher water or electric bill, this activity is mostly free.
Throw a family game night– Connecting with your loved ones is extremely important to your well-being. Those who have an active social life and are close to their family members are shown to live longer, healthier lives. Instead of everyone in your family going their separate ways in the evening, decide to switch things up with a family game night. This could be traditional board games like Monopoly or Sorry or something more modern like playing games on Wii or XBox 360. This activity is free if you already own the games. If not, a standard board game costs between $10-$25 and a video game costs between $30-$50.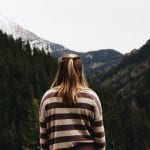 Go on a nature walk– Spending time in nature is a great way to boost your mood. This activity is mostly free if you live close to a green area. If you live in a more urban or suburban setting, it might cost you a few dollars in gas or public transit to travel to a park or hiking area. Either way, it's worth it to spend time with nature. For more on the amazing benefits of spending time outdoors, check on my previous blog post, Green Wellness.
Read– New studies show that reading fiction enhances your emotional intelligence. For those who might not be aware, emotional intelligence or EQ is the ability to understand your own emotions and regulate them as well as understand the emotions of others and develop healthy relationships. Other studies point out the fact that those with high EQ are more successful than those who have a high IQ alone. The average novel costs about $10 so grab a book and expand your emotional intelligence.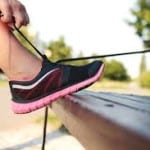 Try a free fitness class– If you aren't the type who is comfortable in a gym or exercise class setting, take advantage of free trials that many gyms and studios offer. Not sure if you will like yoga, kickboxing, or weight lifting? Simply give the free lesson a shot and see how it makes you feel. That way you can add the right type of exercise into your wellness routine.
Journal– The best way to get to know yourself is to write a little bit every day in a journal. You might have trouble keeping track of your moods or understanding what might be underlying your feelings of stress, anxiety, or depression. Expressing and exploring your emotions is critical to your mental well-being. If you don't have a journal, you can pick one up for as little as $4.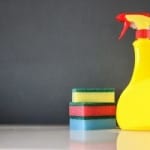 Clean out your home– Clutter can have more negative repercussions on your mental health than you think. Having too much junk around can increase feelings of anxiety and stress. Make it a part of your regular routine to clear out your home every few months to prevent too much clutter from piling up. If some of your unwanted belongings are still in good shape, donate them to a charity. This will add to your positive feelings as it feels good to help others out. As a bonus this activity is completely free.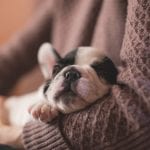 Pet an animal– If you are lucky enough to have a furry friend of your own then you don't need to purchase anything to get the positive mental effects that animals have on humans. If you aren't in the position to purchase a pet yet, there are other ways you can spend time with a loving animal. Offer to pet-sit for a friend who is going on vacation. Better yet, volunteer at a local animal shelter or rescue. This won't cost you anything but your time, and the animals in need will be so grateful for your help.
Now you know how to add wellness into your life without breaking the bank. Just remember when it comes to staying well, you must be consistent. If you really enjoyed journaling and going for nature walks, make sure you carve out time in your schedule to do them regularly. What is your favorite way to stay well on the cheap?
Subscribe to our e-newsletter for more mental health and wellness articles like this one.
SUBSCRIBE NOW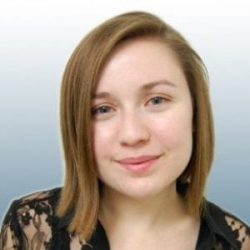 Latest posts by Veronique Hoebeke for www.rtor.org
(see all)