Bipolar disorder, formerly known as manic-depression, is a serious mental health condition that is characterized by manic highs and depressive lows. The following is a list of notable people who have been diagnosed with bipolar disorder and have achieved great success in their chosen fields. This list contains mostly those who are still living, but we couldn't pass up certain notable individuals as their achievements are still recognized after their deaths.
A common theme emerges from the stories of these famous people: most of them lived with symptoms of bipolar disorder for years, even decades, before receiving the proper diagnosis and treatment. While their stories show that it is possible to accomplish great things while living with a mental health condition, they also show the importance of seeking mental health treatment early on.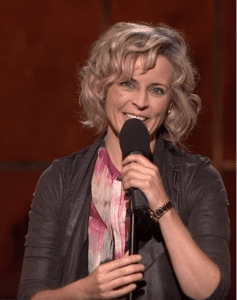 Maria Bamford – this hilarious comedienne is very open about her mental health. After being diagnosed with bipolar disorder later in life, Maria checked herself into a psychiatric hospital. Upon finishing her treatment, she created a semi-autobiographic Netflix series, Lady Dynamite, which depicts Maria's attempts to balance her mental health disorder with the demands of Hollywood.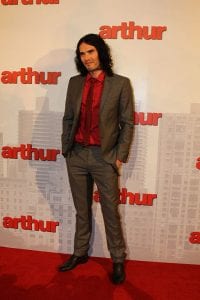 Russell Brand – this comedian, actor, and activist is known both for his comedic genius and for being open about the struggles of his past. Brand started showing signs of bipolar disorder and other mental illness as early as age 11 when he was treated for severe depression. In his teens, he developed an eating disorder and addiction to heroin and crack cocaine. Now sober and in stable health, he continues to have a thriving career.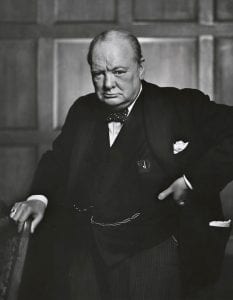 Winston Churchill – this formidable Prime Minister of Britain led one of the most successful political careers in history. Churchill was instrumental in helping Britain in the battles of World War I before being elected Prime Minister during the height of World War II. Throughout his life, he experienced periods of high energy where he would reportedly work for 18 hours a day followed by times of severe depression which he called his "black dog."  Both his wife and his doctor recounted that he would force himself to work through his depression in order to serve his country. It is no wonder one of Churchill's most famous sayings is "If you're going through hell, keep going."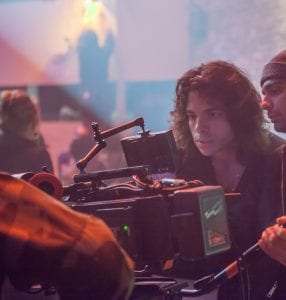 Paul Dalio – this writer, director, and composer has publically stated he is "thankful for his bipolar disorder." He recently directed Touched with Fire, a film that is focused on two characters who live with bipolar disorder. The film is loosely based on the book by Kay Redfield Jamison (see below).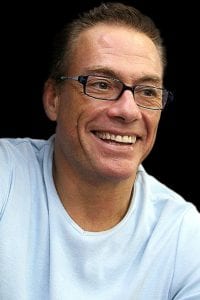 Jean-Claude van Damme – this Belgian action hero began noticing symptoms of severe depression early on. He used his career, intense training regime, and drug use to try to manage his undiagnosed bipolar disorder for many years. In the late 1990's his depression took a turn for the worse and he became suicidal. Not long after that, the actor was diagnosed with rapid cycling bipolar disorder. After a brief break from the limelight, van Damme has returned to appear in many action movies since the late 2000's.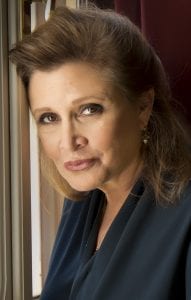 Carrie Fisher – many grieved when news of Carrie Fisher's recent passing was made public. Best known for both her role as Princess Leia and for her outgoing personality, Carrie will be missed by fans the world over. At the age of 24 years old, she was diagnosed with bipolar disorder. It took many years of relying on substance use to manage her condition before she became sober and accepted her diagnosis. In her later years, she was an outspoken advocate for mental health and sought to normalize mental illness. In one interview, she said she was "just like anybody else, only louder and faster and sleeps more."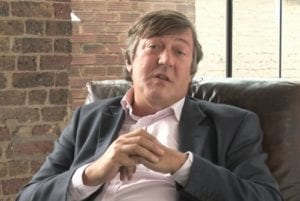 Stephen Fry – British actor, comedian, presenter, and activist, Stephen Fry, experienced the extreme highs and lows of bipolar disorder for most of his life. It wasn't until he was in his late thirties that he received a diagnosis. Since then, he has become an outspoken advocate for mental health care and uses his celebrity status to fight the stigma against mental illness. He later created a documentary to shed light on the topic called, The Secret Life of the Manic Depressive.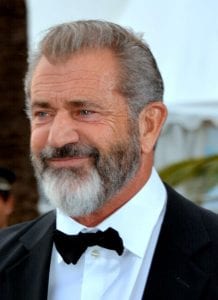 Mel Gibson – best known for his starring role in Braveheart and directing The Passion of the Christ, actor and filmmaker Mel Gibson also lives with bipolar disorder. He revealed in the 2008 documentary, Acting Class of 1977, that he was diagnosed with bipolar disorder. Gibson also has struggled with alcoholism for many years. Now 10 years sober, he continues to have a successful career in Hollywood.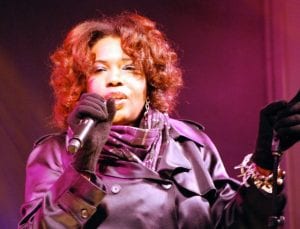 Macy Gray – Grammy Award-winning singer-songwriter and actress, Macy Gray, has had a successful career in the recording studio and on the big screen. Her first album, On How Life Is, reached multi-platinum status. She also made appearances in several major motion pictures such as Spider-Man (2003) and For Colored Girls. In 2007, Gray informed the Daily Mail that she has bipolar disorder.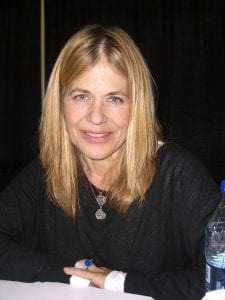 Linda Hamilton – most famous for her roles as Sarah Connor in The Terminator series and Vicky in The Children of the Corn, Linda Hamilton also lives with bipolar disorder. The actress experienced about 20 years of extreme highs and lows which took a toll on her career and her personal relationships. She was finally diagnosed in her forties. Despite her mental health disorder, Hamilton continues to work in Hollywood.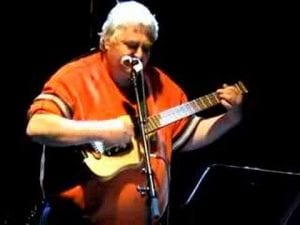 Daniel Johnston – this underappreciated singer-songwriter from Austin, Texas, has been hailed as a "musician's musician," whose songs have been recorded by such alternative music luminaries as Tom Waits, Beck, TV on the Radio, Wilco, Bright Eyes, and The Flaming Lips, to name only a few.  He is the subject of the 2005 documentary, The Devil and Daniel Johnston and is a talented visual artist whose works has been displayed at the Whitney and Liverpool Biennials.  His iconic song, "Story of the Artist,"  is a poignant account of the struggles of an artist living with a serious mental illness.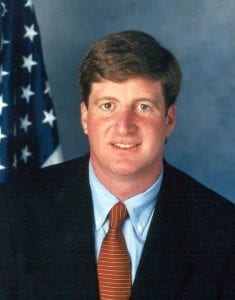 Patrick J. Kennedy – the former congressman and son of Senator Ted Kennedy is also an outspoken mental health advocate. Ten years ago, Kennedy made it public that he lived with bipolar disorder as well as alcohol use issues. Since then, he has been a voice for improving mental health care and eradicating stigma.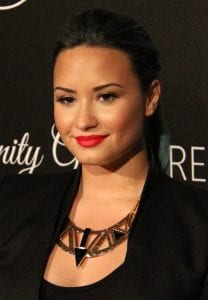 Demi Lovato – the extremely successful pop singer and actress has become a champion for mental health awareness. At 18 years old, Lovato went into treatment for mental health issues and drug use. She was then diagnosed with bipolar disorder. Now almost five years sober and in a much healthier mental state, she continues to have a successful career in the music industry while raising awareness for mental health disorders.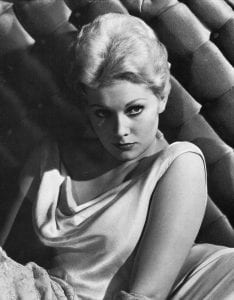 Kim Novak – the classic blonde actress rose to prominence in the 1950's and is best known for starring in Alfred Hitchcock's Vertigo. Novak hid her bipolar disorder from the media for many years. Even though the effects of her mental illness did limit her acting career, she still works as a visual artist to this day.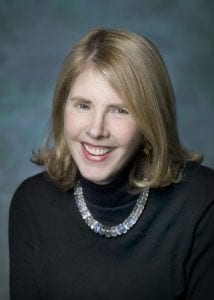 Kay Redfield Jamison – this notable psychologist, professor, and writer is responsible for many works on the topic of mental illness. Her most renowned books include The Unquiet Mind and Touched with Fire which inspired the film of the same name, directed by Paul Dalio (see above).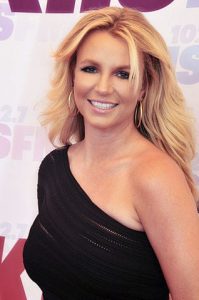 Britney Spears – Britney was the Queen of pop music for most of the 1990's and early 2000's. In 2007, she made headlines around the world for her very public "meltdown." After getting into treatment for bipolar disorder, Spears is in a much healthier place. She continues to be a devoted mother to her sons and performs for thousands of fans in her new Las Vegas show.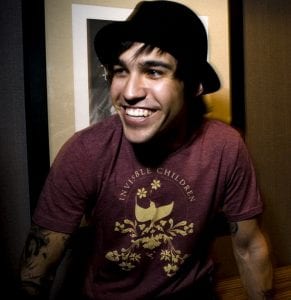 Pete Wentz – the bassist for the American rock band, Fall Out Boy, is open about his experiences with bipolar disorder and drug use. Wentz reported feeling extreme highs and lows for most of his twenties when he was on tour. He turned to drug use to try to ease his symptoms so he could continue to perform and tour with the band. He cites his son as the main reason he made the effort to become sober. Later, he was diagnosed with bipolar disorder.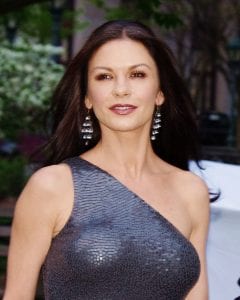 Catherine Zeta-Jones – this Welsh actress and dancer has had a long career in the spotlight. From starting out in British television and theater to starring in big hits such as Chicago and Intolerable Cruelty, she is one of the most well-known actresses in the world. In 2011, Zeta-Jones sought treatment for her bipolar disorder. Since then, she has been open with the press about her experiences with the disorder as she continues to appear in the movies and on television.
Subscribe to our e-newsletter for more mental health and wellness articles like this one.
SUBSCRIBE NOW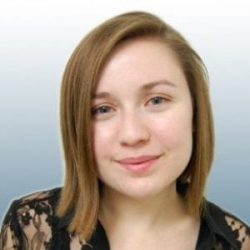 Latest posts by Veronique Hoebeke for www.rtor.org
(see all)