The foods you eat can affect the health of your mind and body in a number of ways. Your diet can influence everything from your energy level to your body fat and even the appearance of your skin and hair. So it should come as no surprise that the foods you eat can also have an effect on your brain and mental health.
What Foods Are Good for the Brain and Mental Health?
The right diet can go a long way toward keeping your mind sharp. Certain foods are rich in vitamins and minerals, which have been shown to reduce stress, improve moods, increase oxygen flow to the brain and boost cognitive thinking and reasoning abilities.
So what kinds of foods can you eat to promote a sharper and healthier brain?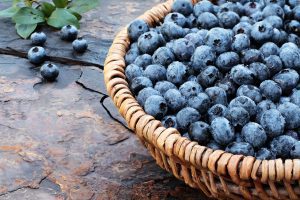 Blueberries
Blueberries may as well be called "brainberries." They are rich in antioxidants and can reduce oxidative stress and improve learning capacity and motor skills.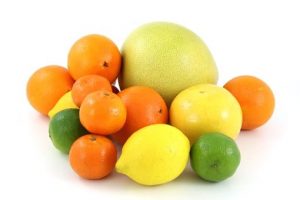 Citrus fruits
A diet rich in lemons, limes, oranges and grapefruits can help delay cognitive decline and decrease your risk of developing dementia by up to 23 percent.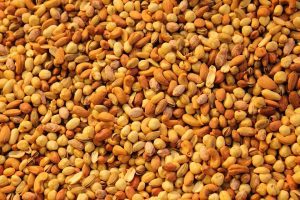 Nuts
Nuts are among the best foods you can eat for some added brain power. Almonds — with their high vitamin E and monounsaturated fats — are great for preventing cognitive decline and memory loss. Walnuts are high in polyunsaturated fatty acids, which can boost brain cell communication and growth. Pistachios are high in vitamin B6, which increases the amount of oxygen in the blood and makes the brain more active as a result.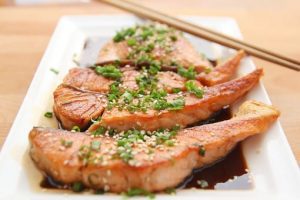 Fish
Omega-3 fatty acids can help slow cognitive decline and have also been shown to help ward off depression. Salmon, lake trout, anchovies and sardines are all high in this type of fat.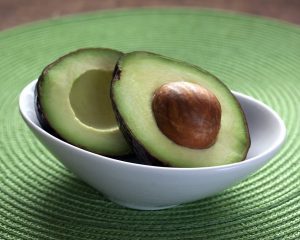 Avocados
Avocados are a good source of lutein, an ingredient related to improved cognition. The monounsaturated fats in avocados help to keep blood pressure levels in check, which is a key to preventing Alzheimer's.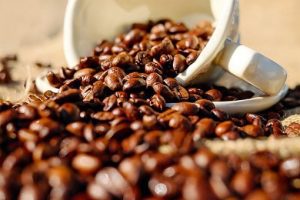 Coffee
Coffee contains a high amount of brain-stimulating antioxidants, and studies have shown that regular coffee drinkers experience a decreased risk for dementia.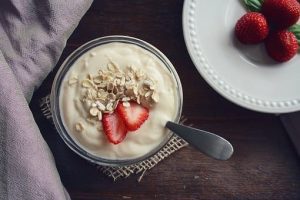 Greek yogurt
Research has shown that the probiotics found in Greek yogurt can prevent cognitive decline and age-related memory loss. And the vitamins and minerals found in Greek yogurt are good for relieving stress and enhancing brain energy.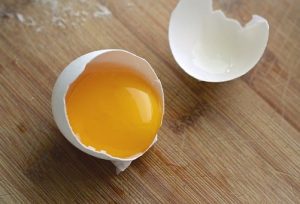 Egg Yolks
Dieters often ditch the yolk of an egg, but experts recommend leaving it in if you're hoping to sharpen your mind. The vitamins found in an egg yolk are crucial to supporting memory and increasing communication among brain cells.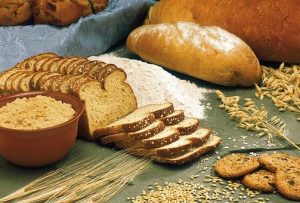 Whole Grains
Our brains love complex carbohydrates, which are found in high amounts in whole grain products such as oatmeal, barley and quinoa. The soluble fiber found in whole grains helps to clear arteries and improve oxygen flow to the brain, which can then help offset dementia.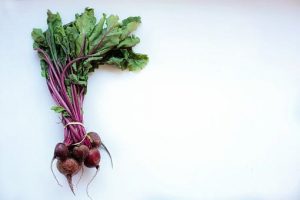 Beets
The natural nitrates in beets are great for improving blood flow to the brain and enriching mental performance.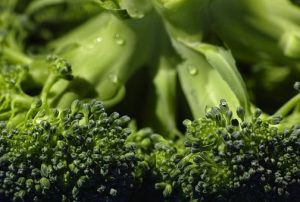 Broccoli
Great for both the mind and the body, broccoli is high in vitamin K and choline, two ingredients which have been shown to improve episodic memory performance.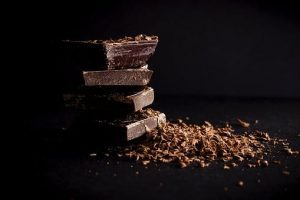 Dark Chocolate
Finally, a viable excuse to indulge. Flavonoids found in dark chocolate improve blood flow to the brain and can boost memory, attention span, reaction time, and problem-solving skills.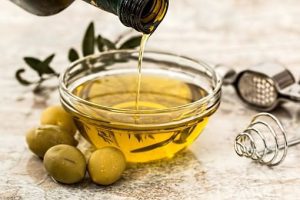 Extra Virgin Olive Oil
Extra virgin olive oil contains powerful antioxidants called polyphenols that are instrumental in combating the toxic proteins that are known to cause Alzheimer's. Extra virgin olive oil is also believed to improve learning and memory skills.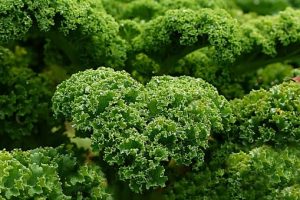 Green, Leafy Vegetables
Spinach, kale, romaine lettuce, collards, and Swiss chard have been shown by research to help keep dementia at bay and slow cognitive decline.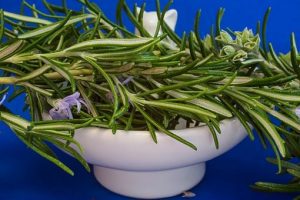 Rosemary
One of the main components of rosemary is carsonic acid, which helps to protect the brain from the chemicals linked to neurodegeneration, Alzheimer's, and aging.
Diet Plans for Brain Power
Given all of the foods that carry brain-boosting abilities, what are some diets that utilize these foods?
Mediterranean
A Mediterranean diet is rich in vegetables, olive oil, whole grains and fish.
Zone
The Zone diet encourages a heavy consumption of avocados, nuts and olive oil.
Ketogenic
Avocados, nuts, fish and olive oil are all used liberally in the Ketogenic diet.
Vegetarian
Many vegetarian diets allow for the consumption of fish and eggs to go along with all the vegetables, berries and nuts.
South Beach
The South Beach diet allows for fish, nuts, vegetables and avocados.
Incorporate these foods into your meals to give yourself an entrée of health benefits with a side of brain power.
Author Bio: Guest blogger Lee Elliott is a writer from Raleigh, North Carolina. He likes running, mindfulness meditation, and hikes with his Yorkshire Terrier. You can find more of his articles here.
The opinions and views expressed in this guest blog do not necessarily reflect those of www.rtor.org or its sponsor, Laurel House, Inc. Latest posts by Guest Author for www.rtor.org
(see all)