There are many environmental factors and personality traits that combine to create risks for an eating disorder. Eating disorders (EDs) occur during early adolescence through late adulthood. According to the ANAD (National Association of Anorexia Nervosa and Related Disorders), EDs are a growing national concern, as more than 30 million people in the US are currently living with the condition. Every 62 minutes at least one person dies as a direct result, making it the deadliest type of mental illness. At the minimum, eating disorders can have a serious negative impact in many areas of life. Due to the severity of this illness, it is important that those who suffer from it be aware of the wide range of treatment methods that can be used as tools to help reach full recovery. Online therapy is a useful tool that can be a great addition to any ED Toolbox.
What is an ED Toolbox?
Eating disorders come in many shapes and sizes. All of them have that common inner voice that whispers, "you'll never be good enough" or "how you look is the only thing that matters." It is important to address these underlying voices by arming yourself with a variety of tools that can be used to help you cope with negative feelings, overcome your ED, and regain a strong sense of self-confidence. Once your immediate health concerns are under control, you can use these healthy and positive strategies to take the attention from thoughts that can drag you back into ED behavior, or even relapse. Some common tools that you can include in your ED Toolbox are:
Individual or Group Therapy
Traditional (in-person), individual or group therapy can help you get to the bottom of the underlying issues of your eating disorder. It can be an effective method to improve your self-esteem and learn healthy coping strategies. Group therapy can provide a comforting environment where you can confide in peers who are going through similar experiences.
Family Therapy
After a while, your ED can cause friends and family to emotionally distance themselves from you, which can increase your isolation and be a danger to your well-being. Family therapy can help improve communication, as well as increase respect and support levels.
Nutritional Counseling
A nutritionist or dietician can teach you healthy eating behaviors and show you how to incorporate them into everyday life to help you build a better relationship with food.
Medical Monitoring
Regular monitoring by a medical doctor ensures that your health is not in danger. This may include regular weigh-ins, blood tests, and other health screenings.
All of these forms of treatment are great tools that will help in the recovery process. However, there are a few areas where these methods might fall short of what online therapy can provide. Some of the drawbacks of conventional treatment and support are:
Not always available when you need it
When thoughts and behaviors occur that lead to relapse, they often happen without warning. Although traditional therapy can be effective in helping you manage thoughts and behaviors, weeks can go by before your next appointment. A lot can happen in the meantime. Online therapy can provide you with much-needed support in between appointments, when an urge to return to old behaviors is most likely to occur. Having the ability to text or email your therapist provides more frequent access that can make the difference between a relapse and recovery.
Tiring and inconvenient
Between the meetings with your family members, counselors, nutritionists, etc., little time remains for you to actually enjoy being by yourself and focus on recovering in a normal environment. Online therapy gives you all the benefits of therapy without the inconveniences. Having digital access to your therapist means eliminating travel time and long appointments, which can take hours out of your week. Online therapy makes the treatment process much more convenient and accessible.
Time-limited
The recovery process often begins with an intensive inpatient program. Coming back to normal life means returning to work, school, and responsibility – all stressful situations. Unfortunately, the intensive treatments that occur in inpatient and partial inpatient environments cannot continue forever. With full recovery being the goal of these programs, online therapy can play a valuable role as you ween-off of the more intensive forms of treatment. Knowing that therapy is a text message or email away can give you a level of confidence that can be crucial in your process of returning to normalcy.
Expensive
Traditional out of pocket therapy sessions can range anywhere from $75 – $200+ per hour. Even with insurance, the out of pocket co-pays can cost as much as $100 or more per session. By working with an online therapy group or service, you can get access to help from a licensed clinician for considerably less than in-person treatment.
Online Therapy provides an extremely effective supplemental or alternative treatment option that deserves a place in any ED toolbox. By leveraging the benefits of online therapy, you will find that the convenience, affordability and accessibility of this treatment method can become a crucial resource for overcoming your ED.  For more information and access to online therapy, you can read more in the author bio.
If you or someone you know experiences mental health issues, it is important to seek help from a qualified professional. Our Resource Specialist can help you find expert mental health resources to recover in your community. Contact us now for more information on this free service to our users.
Author Bio: Cassie Christensen is a Licensed Clinical Social Worker who holds a Bachelor's Degree from Rowan University in Psychology and a Master's Degree from Rutgers University in Clinical Social Work. Cassie is the co-founder and Clinical Director of Modern Therapy, a tele-mental health company whose clinicians offer unlimited talk therapy through text, email, phone and video.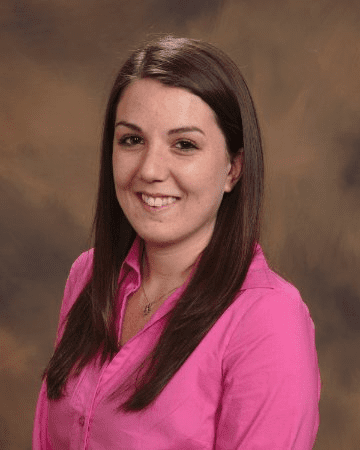 Website: www.moderntherapy.online
Instagram: @moderntherapyonline
Facebook:facebook.com/ModernTherapyOnline
Twitter: @_moderntherapy
ED Resources
The National Eating Disorder Association (NEDA) helpline is available Monday-Thursday from 9AM to 9PM ET and Friday from 9AM to 5PM ET. Contact the Helpline for support, resources, and treatment options for yourself or a loved one at 800-931-2237.
National Association of Anorexia Nervosa and Related Disorders  (ANAD) provides information regarding different treatment centers and care strategies.
During a Crisis
Call the 24-hour National Suicide Prevention Lifeline at 800-273-8255, or go to your nearest emergency room.
The opinions and views expressed in this guest blog do not necessarily reflect those of www.rtor.org or its sponsor, Laurel House, Inc. The author and www.rtor.org have no affiliations with any products or services mentioned in this article or linked to herein. Latest posts by Guest Author for www.rtor.org
(see all)