When someone has made the essential first step to recovery and begun to seek out treatment options for eating disorders, the choices can be overwhelming. There is no one-size-fits-all way to treat an eating disorder, but choosing to obtain treatment on an outpatient (also known as day treatment) basis offers several advantages. Among the most important of these advantages is that individuals come to an outpatient eating disorder treatment center regularly for treatment without having to commit to a full-time, 24/7 residential solution, which might interrupt their daily life for 30 days or more.
Outpatient treatment for eating disorders is a viable option for students, parents, and professionals who can't afford to drop everything for a month, while still getting help for a potentially life-threatening disease. What should you or your loved one expect from day treatment for eating disorders?
The Main Components of High-Quality Outpatient Eating Disorder Treatment
Daytime, Evening, and Weekend Options
Most outpatient treatment centers will offer choices that work around the client's schedule. Some people, especially stay-at-home parents, find that a day treatment program allows them to be at home with their families in the evening. Others, however, need to attend school or work during the day, so the option of attending an evening outpatient program is more convenient and effective.
Personal Treatment Plan
While most outpatient eating disorder treatment centers have a standard protocol for each type of disorder, there are almost always tweaks for each program that make them more effective for the individual being treated. Not everyone has the same needs or recovers at the same pace. Creating an individualized treatment plan is an acknowledgment that all people have their own goals to meet before progressing further in treatment.
Therapy and Counseling
Aside from addressing medical complications of an eating disorder (which, if severe enough, would warrant a more medically-focused program or residential one), therapy and psychological treatments are the cornerstones of any eating disorder program. In most cases, this comprises a combination of individualized counseling sessions with a qualified and compassionate therapist, as well as group therapy and family therapy sessions.
Focused Group Therapy
Therapeutic groups, such as those devoted to mindful eating, relapse prevention, and body image rehabilitations are also important aspects of a recovery plan.  These group therapy sessions allow people in treatment to share their stories with their peers.  In many cases, the therapists themselves are recovered, bringing an experienced and understanding perspective to these sessions.
Repairing Relationships with Food and Eating
Of course, this is what treatment for anorexia nervosa, bulimia nervosa, binge eating disorders, and other disorders is all about. Tiptoeing around discussions of eating and food or even avoiding them altogether would be counterproductive. A quality treatment center will focus on appreciating the body at any weight and normalizing the client's eating schedules, types, and amounts.
Other Factors in Outpatient Treatment for Eating Disorders
A notable component of outpatient eating disorder treatment is the many ways in which food is incorporated naturally into each day. For example, sessions will include time with nutritionists and dieticians who can help clients balance their diet as the disordered behaviors are lessened.  Other explorations of food comfortability might include cooking classes and group meals, and even excursions to restaurants or grocery stores.
Supported meals, restaurant visits, and grocery store outings provide real-world experiences that carry over to the "real world" after treatment. These real-world experiences also provide exposure to food in a setting that helps guide and support the clients every step of the way, so they experience success, hope, and recovery.
Wrapping Up
In short, you should expect comprehensive, supportive, and medically-grounded options for outpatient eating disorder treatment. Outpatient or day treatment shouldn't be considered "lesser" quality than residential programs; it's simply a different option for people who have unavoidable responsibilities or a less severe disorder but still want to get help. Reach out to a treatment center today to learn more about the available treatment options for eating disorders.
If you or someone you know experiences mental health issues, it is important to seek help from a qualified professional. Our Resource Specialist can help you find expert mental health resources to recover in your community. Contact us now for more information on this free service to our users.
ABOUT THE AUTHOR: CARRIE HUNNICUTT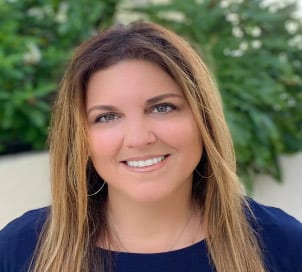 With 20 years of behavioral health business development experience, Carrie combines world-class marketing, media, public relations, outreach, and business development with a deep understanding of client care and treatment. Her contributions to the world of behavioral health business development – and particularly eating disorder treatment  – go beyond simple marketing; she has actively developed leaders for her organizations and for the industry at large.
The opinions and views expressed in this guest blog do not necessarily reflect those of www.rtor.org or its sponsor, Laurel House, Inc. The author and www.rtor.org have no affiliations with any products or services mentioned in this article or linked to herein. Latest posts by Guest Author for www.rtor.org
(see all)