By now, we have all heard reports of how the coronavirus pandemic and economic shutdown are affecting mental health. Social isolation, job loss, disruption of routines, and grief or fear of losing loved ones have created conditions that seem likely to set off an explosion of depression and anxiety. Meanwhile, 22% of Americans over the age of 12 experience an anxiety disorder, and 7% aged 18 and over experience major depressive disorder each year independent of the added stress of a global health crisis.
During these trying times, everyone's mental as well as physical health is at higher risk. Those with pre-existing mental health and substance use disorders are especially vulnerable. Concerns about the novel coronavirus COVID-19 can be exacerbated by underlying symptoms of anxiety, depression, psychosis, and paranoia. At the same time, these individuals may find themselves cut off from their natural and formal support systems with limited or restricted access to treatment providers.
Individuals with serious mental illnesses, such as bipolar disorder, schizophrenia and other psychotic disorders, and suicidal ideation are in the highest risk group. This population is more likely to live in poverty, lacking cellphones and computers to access telehealth and other options for online support and social connectedness. For such individuals living alone, continued access to food and medications, as well as the ability to identify, monitor, and seek treatment for COVID-19, may be imperiled.
During the pandemic, many adults with serious mental health disorders have returned to live with parents or other family members, many of whom are older adults or elderly at heightened risk themselves. At the other end of the age spectrum are children with mental health disorders who normally depend on schools and other support systems that are no longer available. In both cases, family caregivers end up with the burden of supporting their disabled loved ones while struggling with the general challenges of disrupted routines, financial distress, and prospective or actual joblessness.
Caring for a loved one with a serious mental illness can be exhausting under the most normal of circumstances. Doing so in quarantine or stay-at-home restrictions for weeks on end may push some families to the limit. As the stress mounts, some families may see sharp increases in loved ones' symptoms and behaviors, such as extreme anxiety, increased obsessive-compulsive symptoms, relapse of substance use, psychosis, and domestic violence.
Fortunately, options for continued treatment and support do exist. In the last month, the health care industry, including behavioral health providers, has rapidly transitioned to telehealth services for those with access to the technology. Meanwhile, many community-based mental health providers such as Laurel House, Inc. in Stamford, CT (the sponsor of this website), continue to offer supportive services to their clients with mental health conditions, while dealing with new demand for services from people in distress.
Since the coronavirus pandemic began, Laurel House staff have visited more than 100 isolated clients living in the community and have regular contact with the residents in its Supportive Housing and Community Support Programs. It is also providing outreach and support to more than 300 clients in its Supported Education, Supported Employment, and Social Rehabilitation Programs by phone, email, and surface mail while offering many of its usual activities, such as skills training classes and Thinking Well groups for executive functioning in an online format via Zoom.
Two Resource Specialists are also available to provide free, personalized support and assistance connecting people with mental health help and resources in their communities. This is a free service of Laurel House provided by skilled mental health professionals, who are available to take calls and answer emails related to yours or your loved one's mental health concerns.
A short video of our two Resource Specialists, Denise Vestuti, LCSW, and Kim O'Rielly, MSW, was created to let our users know that we are here to help. Denise or Kim will personally respond to all requests for help, with a particular emphasis on serving the families and individuals living in the hard-hit communities of Fairfield County, CT, where we are based and nearby Westchester County.
The NAMI HelpLine (800-950-6264 or info@nami.org) is another source of help available from the National Alliance for Mental Illness (NAMI). It is a free, nationwide peer-support service that provides information, resource referrals, and support to people living with mental health conditions and their families and caregivers. The Wall Street Journal reported that the helpline has experienced a 40% rise in calls since the start of the coronavirus pandemic, an indication of the virus's immense impact on mental health.
Many local affiliates of NAMI now offer their support groups for families and individuals in an online format.  The NAMI national office has also produced a COVID-19 (Coronavirus) Information and Resources guide with much useful information for families and individuals coping with the mental health impact of the pandemic.
Photo by Sharon McCutcheon on Unsplash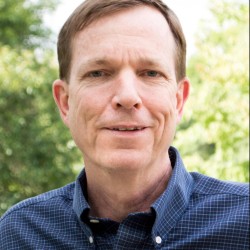 Latest posts by Jay Boll, Editor in Chief www.rtor.org
(see all)