Who would have known that the spring of 2020 would start off with everybody stuck in their homes isolated away from the outside world?
Many businesses are losing money or have even shut down, and companies are furloughing employees just to survive. Some workers were able to go remote to work from home while others lost their jobs.
Millions of workers have applied for unemployment, and families are stressed out by the effects of the pandemic. On top of that, everyone is isolated inside their homes and away from other folks, adding to the tension. All of these factors are the perfect recipe for some serious negative mental health impacts.
You might also be feeling the effects of being isolated away from your friends or family members, financially stressed out, or just going stir-crazy inside right now as you read this.
Regardless of how you feel, I am going to show you some simple habits that will keep you sane and mitigate some of the huge, mentally straining effects of this outbreak.
Routine is the key to staying mentally healthy through these stressful times, and I'm going to show you five simple habits to boost your mental health in this self-quarantine.
1. Cold Showers
As nice as it is to take warm showers right now, taking cold showers can be an easy tool to fight depression. Scientists call it hydrotherapy, and it has been shown to treat chronic fatigue and gloom. Here's how it works.
Psychology Today reports that cold showers lower the temperature of the brain, which is known to have neuroprotective and therapeutic effects and can relieve inflammation, a known mechanism in depressive illness. Athletes have been using the power of cold showers and baths for quite some time. They can ease sore muscles, reduce pain, and improve blood circulation in the body. The brain naturally releases endorphins following a cold shower as well.
Again, this is an incredibly easy, cost-effective way to manage depression. However, it does require a little bit of discipline. Cold showers may not give the most pleasant experience to most people right off the bat. I recommend sticking with it as it does get easier. Give it a shot and see the difference it makes on how you feel throughout the day.
2. Breathing Exercises
A good buddy of mine introduced me to Wim Hof, a Dutch extreme athlete, also known as The Iceman. He is known for his ability to withstand freezing temperatures. He accomplishes this by using a specific breathing exercise he practices regularly. The technique has become known as The Wim Hof Method. It is a combination of meditation, breathing exercises, and exposure to cold that can help you regulate your stress levels.
Studies show that the sympathetic nervous system and immune system can be voluntarily influenced through practicing techniques of breathing exercises. Here's how you can do it:
The Wim Hof Method
Sit in a comfortable position and take 30 quick but deep breaths. You want to inhale through the nose and exhale through the mouth each time. After you complete the 30 breaths, take one final deep breath, hold until you need to breathe in again, and then exhale. After, you inhale again as deep as you can and hold it for 10 seconds. Repeat as many times as you like (I typically do 3 rounds).
Breathing exercises are a great way to keep your mind clear and to help you stay relaxed at home.
3. Taking Care Of Your Body
This one may seem like a no-brainer, but if you want to feel good, you have to take care of your body. Period. Your body is probably under a lot of stress, and the worst thing you can do is fill up your body with junk food and not get any exercise.
Simply eating a much healthier diet without sugary sodas and avoiding bad carbs can do wonders for your mental health. If your body is feeling extremely stressed out, now is the time to exercise to release all of that tension out.
The body activity from exercise creates the release of proteins that cause nerve cells to grow and make new connections. This improves brain function and can make you feel better.
For me, during this quarantine, it wasn't uncommon for my body to feel very pent up and angsty. To relieve that strain, I would immediately walk around the block or do push-ups or a quick workout in my backyard. I know I just need to release that primal energy stored in my body from being locked inside all day. After I exercise, I feel great.
The benefits of exercise for mental health are very real and can make an absolute difference in how you feel during this stressful time.
4. Writing
It may seem like I have a little bias here because I am a copywriter myself, but I can assure you there are huge mental health benefits to writing.
In a study done by Harvard Business School, they found out that writing our experiences down with words can help ease stress and trauma. Expressing how you are feeling and taking note of what you are going through can help anyone cope with stress, trauma, and unexpected life developments like the sudden quarantine.
I'd recommend keeping a journal on Google docs or in a physical booklet. Write down what day it is and let all of your thoughts flow out into your words as you type or write. Don't judge yourself, but instead, question and let yourself get lost in your thoughts. You will feel better, and who knows, you may even discover some things about yourself when you are writing. That is the magic of expressive writing and being inquisitive about your feelings or thoughts.
Pick up a pen or computer and get to writing! It is really therapeutic, and it will help you feel better from dealing with all the strife in the chaotic world right now.
5. Reach Out To Friends
The last easy habit to boost your mental health during this time is to reach out to friends to talk to over the phone or through Zoom.
Even though you are in isolation, you do not have to be alone. Stanford University states that people who feel more connected to others have lower levels of anxiety and depression. Not only do they report to have less tension or sadness, but they also have higher self-esteem and more empathy for others.
Reach out to your friends or people you have not spoken to in a while. They'll probably be delighted to hear from you. After all, they are probably stuck inside, wishing they could be outside as well. It would be great for your mental health, and the other person's, too. I'd even challenge you to take out your phone right now and send out a text to a friend to see how he or she is doing. In times like this, that can go a long way.
Start reaching out!
Let's All Get Through This
There you have it. Five simple habits to help reduce the negative effects you may feel from this quarantine. I'd even recommend you to avoid being on social media at this time and try to challenge yourself to learn something new. Be aware that this is a really stressful time, too, so don't be hard on yourself about getting too much work done and being productive.  We are experiencing it, and we will get through it, even though it seems very dismal right now.
The best you can do is try to take care of yourself and take it one day at a time.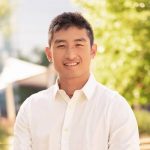 About the Author: Brandon Leuangpaseuth is a professional copywriter from San Diego, CA who writes a lot about mental health and depression. You can connect with him on LinkedIn @bleuangpaseuth
The opinions and views expressed in this guest blog do not necessarily reflect those of www.rtor.org or its sponsor, Laurel House, Inc. The author and www.rtor.org have no affiliations with any products or services mentioned in this article or linked to herein. Latest posts by Guest Author for www.rtor.org
(see all)