In March, we shared an editorial from the Darien Times written by Darien High School senior Lily Genovese. The opinion piece, A letter to Darien High School seniors, is a reflection on what it was like for students of the Class of 2020 to have their senior year and graduation disrupted by the coronavirus pandemic.
In her letter, Lily wrote to her classmates at Darien High, "Let's be the first seniors to work just as hard our senior spring as we did for the rest of our high school careers… let's see the silver lining of our current quarantined status – and make the most of every moment we have with our families together before that shadowing first-semester college "sprint" catches up to us."
Today, Lily and her fellow seniors celebrate their accomplishments of the last four years in a modified graduation ceremony, with an in-car "Wave Through" parade, the drive-by conferring of diplomas, and a "Senior Send-Off Slideshow" in the evening.
In another editorial appearing today on The Darien Times website, Lily imagines what the day will be like for her and other Darien High School seniors. "Our goodbye to many may have been a click- but the Class of 2020 is so spiritually woven together that we know, without words, it was so much more than that."
A lifelong resident of Darien, CT, Lily is a passionate advocate for suicide prevention and mental health. As a student at Darien High, she was Co-Editor in Chief of the school newspaper and a regular contributor to The Darien Times. As a freshman, Lily joined the Darien Depot Teen Center Student Governing Board and is currently serving her second year as Co-President of the Depot's Board. She also joined the Darien Community Fund's Youth Asset Team in her freshman year and currently holds the position of Co-President.
This week, she is being honored by the nonprofit organization Laurel House, the sponsor of www.rtor.org, as the 2020 Darien Town Champion. Laurel House's Town Champions are dedicated, inspiring individuals who make their towns in Fairfield County, Connecticut, better places in which to live and work.
A short video produced especially for Laurel House's 2020 Champions' Tribute, Recovery, the Whole Family's Journey, features the story of Lily and her family, and how they were impacted by the suicide of her beloved cousin in 2017.
Lily uses her passions for advocacy and writing as platforms to share her message of hope and awareness.
Congratulations, Lily, and all seniors of the Class of 2020 in Darien, other towns of Fairfield County, and across America!
Read Lily Genovese's editorial in The Darien Times…
It is currently 2:05 a.m. Saturday, May 30. I have been tossing and turning in my bed for what has now been three hours —but feels like eons.
There is something so peaceful about this time of day. My phone isn't ringing. My email isn't buzzing. My only thoughts are my own, unfiltered, and uncomfortably clear.
I can't seem to shake the thought that my graduation is in 12 days. When you read this sentence, it will be today: June 11, 2020.
 I am imagining my class and our faculty, together not only physically, but spiritually. We did it… (read all of Lily's editorial in The Darien Times)
The opinions and views expressed in this guest blog do not necessarily reflect those of www.rtor.org or its sponsor, Laurel House, Inc. The author and www.rtor.org have no affiliations with any products or services mentioned in this article or linked to herein.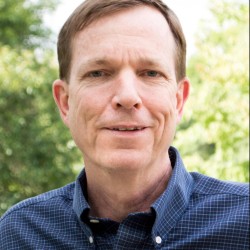 Latest posts by Jay Boll, Editor in Chief www.rtor.org
(see all)