I had a trauma-filled childhood with a single, alcoholic, abusive mother. She belittled me, neglected me, and really acted like she hated me. She said she wished I wasn't born, called me a slut and too fat or too thin. Nothing was good enough for her, except her alcohol. I could never make her happy, no matter what I did. Good grades or bad grades, nothing was right. I always knew my family was different, but I didn't know why. I knew when I was outside with all my friends, everyone would get called in for lunch or dinner, and I would sit outside and wait for everyone to come back out. I would have loved to go in for lunch or dinner, but my mother was either not there or passed out drunk in her favorite chair. She was always drunk and drove that way with me in the car.
One of my favorite places to be was at school. When I was there, no one was drunk, and no one was attacking me. At school, there were a lot of nice people, but there were a few who thought I was a bad kid. They had no idea what was going on at home. They thought my home was just like theirs! Not at all! It was an angry drunken nightmare. When I was in school, I was comfortable and safe, and I tried not to miss a day. I was able to tune my art skills in art class and always had plenty of subjects to draw. In my classes, I always had at least one mean teacher, and they were the victim of my next piece of art. I worked through my anger, my friends had a laugh, and so it was a win-win situation.
I would use art to combat my anger by drawing pictures. It seemed to soothe the beast inside me.  I turned upsetting things into cartoons in my head. I was always trying to make people laugh or feel better with my drawings even though I knew how much I was hurting inside. I would draw an ugly picture of my mother because she was always hurting me, and my friends thought the picture was hysterical. It seemed to make my life a little more tolerable. It kept me going all those years until I was finally able to move out and see the world as a safe place. Many of my friends ended up abusing drugs, in jail, and even dead. And all my friends had similar backgrounds to mine.
I had stopped doing any art for a time because life had just become too busy. As an adult, I went back to drawing and started water coloring when I had a hard time. I put my upset onto a piece of paper and turned it into something a little happier.  I had a friend whose son died. It stirred up some memories of a friend who had died in high school. My head was a mess, and I felt like I was reliving it again. I started thinking of butterflies and about a story someone told me when I was young. It was the comparison to death and a butterfly. I needed to add my own mental images to the story to make it happier and easier for me to deal with. I continually went from one situation to another, dealing with someone passing, and I was not good with the idea of death.
I would draw and paint and make everything happy and decorated like Easter eggs. Pictures in pastels colors were everywhere around the house. Eventually, I turned my pictures into stories and ultimately created picture books with them. This process took a long-time and was not an overnight event. Every book was like a surgery to me. It was painful, but I needed something to stop the pain, and eventually, after plenty of work and rest, things became better. And I had a book in my hand to show for it.
Art, then creating these books, is my therapy when bad things happen. It is my drug of choice, my hobby, my safe place. It lets me work through my issues and gives me a meaning to my life. I started creating these books for myself, then to help children. As it turns out, my picture books help other adults as much as children who have dealt with similar things.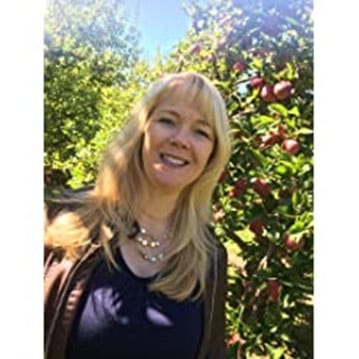 About the Author: Carolyn Culter Hughes possesses an Early Childhood Master Professional Credential with endorsements in Faculty, Workshop Trainer, Individual Mentor, and Program Consultant. She is passionate about early literacy. She writes and illustrates children's picture books through her experiences.
http://www.carolyncutlerhughes.com
Want to read The Living Tree? Check out the link above!
Your purchases will help support the costs of running rtor.org, a free service of Laurel House, Inc., 501 (C)(3), non-profit organization.
Laurel House, Inc., the sponsor of www.rtor.org, is a participant in the Amazon Services LLC Associates Program, an affiliate advertising program designed to provide a means for sites to earn advertising fees by advertising and linking to Amazon.com. Some links may be affiliate links. We may get paid if you buy something or take an action after clicking one of these.
Photo by Daria Tumanova on Unsplash
The opinions and views expressed in any guest blog post do not necessarily reflect those of www.rtor.org or its sponsor, Laurel House, Inc. The author and www.rtor.org have no affiliations with any products or services mentioned in the article or linked to therein. Guest Authors may have affiliations to products mentioned or linked to in their author bios only. Latest posts by Guest Author for www.rtor.org
(see all)