RtoR Family-Endorsed Provider Profile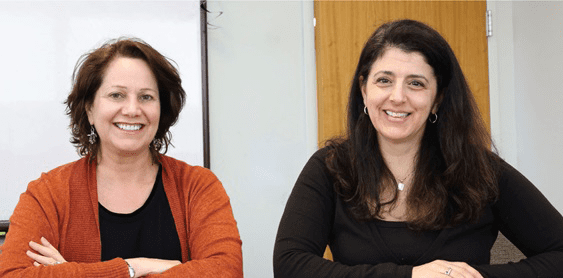 The Collaborative Center for Learning & Development
Stamford, CT

The Collaborative Center for Learning & Development favors a capability-based approach designed to develop a student's strengths instead of focusing solely on areas of weakness. Their goal is to involve and engage the student in the learning process, and emphasize self-knowledge, self-confidence, and self-advocacy. The Collaborative Center creates customized Transitional Academic Programs for students not succeeding in their current educational placement or in transition between schools. The Center is part of Greenwich Education Group, a full-service educational organization that offers individualized programs to address the academic needs of children at every stage of development.
The Collaborative Center for Learning & Development
Stamford, CT
203-409-0069
Website
Family Member Quotes
"My son attended when he was also going to an outpatient intensive therapy program in NYC. The Collaborative Center provides one-on-one schooling on short notice. They understand the needs of students with a wide range of barriers to school. It's a gentle and accepting environment which allows students to remain engaged academically while pursing therapies that might otherwise keep them out of school."
Information and Referrals
Speak with an RtoR Resource Specialist about services and referrals to The Collaborative Center for Learning & Development.
Services
Special education consulting services
Assessment
Evaluation
Study skills
Specialized standardized test prep
Social skills
Speech and language
Behavior support
Early intervention
Transitional academic programs
Client Focus
Cognitive skills
Social, emotional and behavioral skills
Attention deficit disorder (ADD)
Autism spectrum disorder (ASD)
Other learning challenges
In operation since: 2010
Payments accepted
The Collaborative Center will work flexibly with families that require several services or a customized approach, and will work with families on billing and payment schedules.
Please visit http://www.collaborativecenter.org/contact/ to contact The Collaborative Center for more information.