A few weeks ago, I asked someone I know if she was getting the help she needed filling out forms that would allow her to continue receiving her state disability benefits.  This was an older person who is legally blind and has lived with a disabling mental illness her entire adult life.  She told me her case manager at a government agency could not help her with the forms because of HIPAA (the Health Information Portability and Accountability Act).
That's right.  This federal law, which is supposed to protect medical privacy and preserve individuals' health insurance coverage, was actually offered as a reason not to help one of the people most in need of protecting.
Here is another scenario which we hear reported countless times at family support groups and calls to Resources to Recover: A mother contacts the clinic which is treating her son for schizophrenia to tell them he is not taking his medication and is behaving strangely.  The clinic replies that no one there can speak with her because of patient confidentiality.
RtoR.org respects and upholds the principle of confidentiality.  The prejudice and discrimination against people with mental health problems, including addiction, is so strong, that many will not seek help unless they can be sure that their privacy is protected.
Unfortunately, fear of stigmatization can result in a new problem: anonymity for the millions of Americans who live with mental health and substance use disorders, as the 2013 documentary The Anonymous People rightly points out.  Not only do some people not get the help they need, but the problem itself does not get the attention, acceptance and resources that other, less stigmatized diseases such as Alzheimer's, cancer and heart disease receive.
The Anonymous People makes the case that one of the chief strengths of the addiction recovery movement – its tradition of anonymity – serves to perpetuate the very prejudice and discrimination it seeks to prevent.  The same problem exists for the mental health recovery movement, which has its roots in addiction recovery.
…let them know that your other child has been hospitalized for a mood disorder, or your spouse is in treatment for addiction to alcohol, and you get nothing."
One in five Americans lives with a mental health disorder.  When you count families and close friends, everybody knows somebody with a mental health or substance problem.  Yet the problem remains largely invisible.  Tell your friends and relations that your child has been diagnosed with diabetes, and there will be an outpouring of sympathy, support and material assistance.  But let them know that your other child has been hospitalized for a mood disorder, or your spouse is in treatment for addiction to alcohol, and you get nothing.  This kind of reaction is so common that it has come to be known as the "No Casserole" response.
Many families don't tell anyone at all, because they know the response will not just be unsupportive, but outright punitive.  This is the point that The Anonymous People makes so well: the shame and fear associated with mental health and addiction are not just barriers to seeking help, but actually make it harder for people to know about, access and engage in a process of recovery.
The Anonymous People notes a time in America and the world when HIV/AIDS was highly stigmatized, hidden from sight and grossly underfunded for research, treatment and supportive services.  The Silence = Death campaign and the open embrace by influential figures like Princess Diana brought HIV/AIDS out of the closet of anonymity to the public spotlight.  Maybe it's time for an equivalent campaign in support of mental health and addiction recovery.
And the older woman who could not get help from her "case manager" because of HIPAA?   I suggested she ask a peer more familiar with the working of the public mental health system to help her out.  When I saw her last week, she reported that she had done just that and found a friend to help her with the forms. As this story illustrates, people with serious disabilities cannot always rely on government and social service professionals to solve their problems. Frequently, they will turn to someone in their natural support system to get the help they need.  Wouldn't it be great if public and natural support systems could work together without shame and fear of discrimination?
Interested in reading more about the film?

Read the Mini-Review of the Documentary "The Anonymous People" (2013) by Jay Boll, Editor in Chief: This feature documentary makes the case that deeply entrenched social stigma and discrimination have kept many of the 23 million Americans living in long-term addiction recovery silenced in anonymity.  The Anonymous People focuses on…

Want to see the movie?

Click this ad to purchase the DVD on amazon.com

. Your purchases will help support the costs of running rtor.org, a free service of Laurel House, Inc., 501 (C)(3), non-profit organization.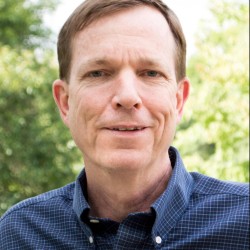 Latest posts by Jay Boll, Editor in Chief www.rtor.org
(see all)