Twenty-seven years ago in May, I began a career in mental health.  This did not happen by design or training.  I had just left the Peace Corps after more than five years of volunteer service working with the street children of Tela, Honduras in Central America.  I returned to the US with my idealism intact and a vague idea that I wanted to make a career in human services.  At the time, I knew nothing of mental health or mental illness…  Not until my younger brother met me at the airport.
My brother was waiting for me as I walked out of Customs at JFK International.  I gave him a hug, we got in his car and he drove me to nearby LaGuardia Airport.  "What are we doing here?" I asked.  He said some things I did not understand, then drove us back to JFK.  He seemed confused and agitated, but insisted that he knew way.  This time, I tried to direct him on the route home to Connecticut, but we ended up back at LaGuardia.
On the third try, we exited the airport loop and made it to the Whitestone Bridge. I realized that something was very wrong when my brother told the toll collector with panic in his voice that we had nothing to declare, thinking perhaps that we were trapped in some vast airport Customs complex.
That night only grew worse as my brother described to me a nightmare world of auditory hallucinations and bizarre delusions.  The next day I called a psychiatrist who had recently started seeing him and he was admitted to a hospital, where he was treated and diagnosed with schizophrenia (later revised to schizoaffective disorder).  Like many family members, this was my first awareness of mental health and mental illness.
I am thinking about this today because May is Mental Health Awareness Month.  I might wish there had been a Month for that back in 1987 when I walked off a plane to find my brother in such a confused and frightened state; I could have used a little more awareness then.  In fact, Mental Health Awareness (then a Week), had already been around for close to forty years before, yet the ignorance, prejudice and fear about mental illness are so deep-rooted and pervasive, that for many years no one even knew there was an awareness campaign to try to counter them.
In the first week following my brother's break with reality I was almost entirely alone.  And so was he.  Six months later, in May 1988, I had the good luck (or fate), to answer an ad in the paper (how we looked for jobs back then), for an entry-level position as a mental health counselor.  I may have lacked formal training in mental health.  But by then I was an expert on mental illness.  I had seen it every day I visited my brother in the hospital and later in his halfway house.  Twenty-seven years later, I still work for Laurel House, now as its Vice President and Editor in Chief of this website.
In 2013, President Obama proclaimed May as Mental Health Awareness Month.  Sixty-five years of campaigning for public awareness of mental health issues has finally led to an official recognition of these efforts.   But I still speak with dozens of family members every year who are in nearly the same position I was back in 1987: worried, frightened, not knowing where to turn for help.  Starting today, I plan to do my part for Mental Health Awareness by sharing my experiences, thoughts and lessons learned of the last several years, as well as those of other family members and my colleagues at Laurel House, in a blog Post of the Day throughout the month of May.
Please join me tomorrow, May 2, as I observe Kentucky Derby Day and Laurel House's annual Derby Dinner Dance with a Post of the Day on "RtoR Mental Health Awareness Month: Slow Race to Recovery."
Throughout the month of May, RtoR.org will release a daily Post
of the Day in observance of Mental Health Awareness Month.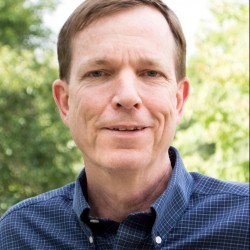 Latest posts by Jay Boll, Editor in Chief www.rtor.org
(see all)