How is recovery like a horse race?
It's not…  This evening, about 175 people will gather at the Woodway Country Club in Darien, CT to watch a horse race on TV, support a great organization, and celebrate mental health recovery.  The horse race is, of course, the Kentucky Derby, and the organization is Laurel House, a local non-profit that assists people with mental illness and provides you with this website for families, www.RtoR.org.

At 6:30 this evening, friends, supporters, and employees of Laurel House will watch "The Most Exciting Two Minutes of Sports" for the 141st running of the Kentucky Derby.  Attendees will have the opportunity to bid on silent auction items, dine on delectables from the Woodway Chef, and dance to the music of Alex Donner & his Orchestra.  But the real purpose for being there tonight is to celebrate recovery.
After the race and before the dancing starts, attendees will take a moment to honor this year's "Champion for Recovery," Dr. Alan Barry, Commissioner of Social Services for the Town of Greenwich, CT.  As a mental health professional with more than 25 years of healthcare administration experience and a former competitive rider, I am sure that Dr. Barry would agree that mental health recovery is not a horse race.
To begin with, recovery takes time.  There is no winner's circle or blanket of roses at the finish line.  In fact, there is no finish line.  For most people living with mental illness, recovery is a slow race that never ends.  It may require the endurance, will, and heart of a champion.  But few of its runners are recognized as such.  Many feel sidelined by their illness or bear their challenges in silence for fear of being stigmatized.
Some even ask if recovery from mental illness is possible, when for many there is no end in sight.  I would answer, it's not that kind of race.  You don't get a prize for crossing the finish line.  Just being in it makes you a winner.
I hope that some of you will join us at Laurel House's 3rd Annual Derby Dinner Dance to celebrate the many victories occurring each and every day in the race to mental health recovery.  Tickets are still available at the door.
Next week, I will post on the topic of what exactly is mental health recovery, to help make sense of this concept of the slow race that has no finish.
Throughout the month of May, RtoR.org will release a daily Post
of the Day in observance of Mental Health Awareness Month.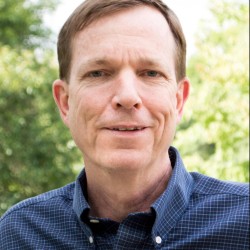 Latest posts by Jay Boll, Editor in Chief www.rtor.org
(see all)