Sleeping better is not my new year's resolution this year but a few years back it was the number one thing I needed to improve in my life. I spent most of my freshman and sophomore years of college staring at the ceiling, wondering why I couldn't fall asleep. Little did I know that I needed to actively take care of my sleep schedule just as much as any other part of my life.
Out of sleep-deprived frustration, I found my way into my college's wellness center and asked for help. One of the staff members asked me about my "sleep hygiene". I had no idea what she meant as the phrase seemed so foreign to me. Hygiene meant a certain routine–showering, teeth brushing, face washing–I had to do to keep my body clean; I couldn't imagine that sleep needed a specific routine as well. I explained my sleep habits to her in detail: when I had an early class, I forced myself into bed early; when I had lots to do or plans with friends, I would stay up till the small hours of the morning. Some nights when I was overwhelmed with the stress of school work, I could barely get a few hours in as worrisome thoughts attacked my mind. When my stress level came down, I would crash and sleep half the day away. She smiled, looking at me like I was a toddler crying over a scraped knee and handed me a clip-art covered flyer about good sleeping habits. At first, I doubted anything other than Advil PM would help but I gave it a shot. As I slowly began to improve my sleep hygiene, my health and my productivity improved with it. I have learned a lot about how to maintain a healthy sleep schedule and I'm going to share my top tips with you.
My Top Tips for Sleeping Better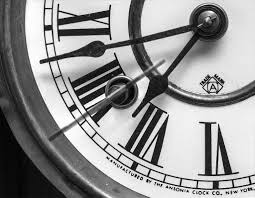 1. Routine is King
First, I created a routine for myself that I would do every night at roughly the same time. I stopped all homework or studying at a certain time in the evening, unusually around 7, I recall. Then I would treat myself to dinner and something fun like my favorite T.V. shows or Internet surfing. I would end the night with uncaffeinated tea about an hour before bed and would do a more low key activity like writing, reading or chatting with my roommate. Then it was off to bed. At first, it felt unnatural going to bed at 10pm or 11pm when I liked staying up to 1am or 2am, after all I was young and that was what I was supposed to do. It was a bumpy start but after a few weeks, the routine sank in and I pretty much have stayed on a similar sleep pattern since then. Being consistent with your nightly routine is the most important step to better sleep.
2. Create a Sacred Sleeping Environment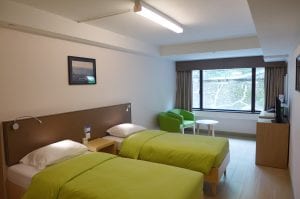 Don't do any kind of work in your bed–no studying, no email writing, no bank account checking. Also avoid watching TV or surfing the web in bed. You want your brain to automatically label your bed as a place of relaxation. It can't do that when you are stimulating your brain with electronics or stressful tasks. Create a study or work space that is away from your bed or even out of the bedroom if you have more space in your living situation. Make sure things that you might need in the night are close by so you don't have to get out of bed and search around to find something. Have ear plugs and eye masks ready in case your roommate or partner might snore or be up later than you. Keep a glass of water next to your bed so you don't have to leave your bed to find your way to the kitchen in the middle of the night. Nothing makes insomnia worse like constant interruptions.
3. No Caffeine After Lunch
I have to admit I'm much more strict about my caffeine consumption than is medically recommended. This is because I let my caffeine habit snowball to the point it affected my sleep. College was where I first picked up my love of coffee. It started with one cup in the morning then two cups in the morning which eventually was followed by one when I got to campus then caffeinated drink in the late afternoon to help me blaze through the course work. Even though I would feel tired at the end of the day, the caffeine would still keep me buzzing till late at night. I recommend cutting down to one cup in the morning then one smaller cup or caffeinated tea a few hours later but nothing more than that.
4. Plan, Don't Cram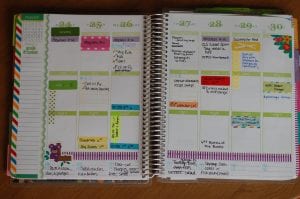 When I got to my senior year, I would overhear other students (mainly freshman and sophomores) brag about all the all-nighters they would pull and just laugh at their bad choices. For those who are in college or will be in the near future, learn early on that all-nighters are not a badge of coolness or dedication; you're just torturing yourself. Even if you are a long way out of college, putting important tasks off to the last possible second will only fill your mind with worry at night. A few hours before bed, write down what you need to do for the next day or next week. It's always better to get what is worrying you out of your head and on to paper.
Understand that bad nights can still pop up even when you have healthy sleeping habits. My chaotic sleep schedule is long behind me but I'm not immune to the occasional restless night. For those of you who may not have slept so great last night, check out this video for tips about getting through the day when you are low on sleep:
Subscribe to our e-newsletter for more mental health and wellness articles like this one.
SUBSCRIBE NOW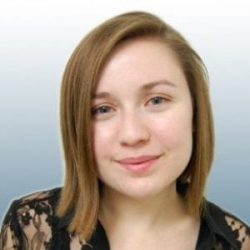 Latest posts by Veronique Hoebeke for www.rtor.org
(see all)