Posttraumatic Stress Disorder (PTSD) is very real. A diagnosis that extends far beyond members of the armed forces who have lived through combat, it affects people all over the world. This frequently misunderstood diagnosis, which often goes hand-in-hand with depression, does not have to instill fear, but can actually be an opportunity to embolden survivors.
At the 2017 Phoenix World Burn Congress I attended just a few weeks ago, Steven Krebaum, Ph.D., highlighted the positive outcomes that can be experienced as a result of PTSD. "PTSD can lead to positive changes," he said, such as gaining optimism and a sense of resiliency. One can feel strengthened by the knowledge that the symptoms associated with PTSD can be overcome, and that character can either be developed or refined in the process.
"In order to meet the DSM-V criteria for PTSD, an individual must be experiencing symptoms that lead to distress and/or impairment in life, including but not limited to job, family, and social functioning," writes Jeannie Singleton, MSW, LSW.[1] PTSD is an all-encompassing diagnosis, one that affects not only the patient but every other member of the patient's orbit.
Posttraumatic Stress Disorder seems a rather abstract concept, especially if you have not felt its tentacles take hold of your own life. It is easy to dismiss the implications of receiving such a diagnosis or even the methods that can be used to combat its startlingly quick advances… Until your own world comes crashing down, forcing hypothetical ruminations to instantly evaporate.
My PTSD Story
My own brush with trauma – described in greater detail at www.holdingontohopetoday.com – came to a head on September 1, 2009. Hired for a day to help local neighbors move boxes and furniture, a horrible accident occurred. As we emptied the contents of a shed, a box I was carrying exploded. A glass jar of sulfuric acid was hiding in the bottom of the box, obscured by the appearance of books and hay. I suffered second and third degree burns to my face and arms on that fateful day, the pain feeling nearly insurmountable during those terrifying moments.
With the benefit of hindsight, I can clearly see that the enormity of the physical wounds were in some ways overshadowed by the invisible ones. In the months following this traumatic event, I found myself having intense nightmares of varying degrees, even re-living the scene of the accident over and over again, unable to change the course of events despite my best attempts during sleep.
Similar to the experience of many trauma survivors, certain smells or sensations could seemingly guide me right back to the scene of the accident. The feeling of hot water. The smell of rubber tires. Any detection of fire, either by sight or smell. The flashbacks were always so real – filled with the intense emotions of the moment, replete with the physical smells of the day. I, like so many others, found that the accident was always waiting to reappear – similar to a lion lurking in the background, waiting for the right moment to pounce upon its prey.
Symptoms of PTSD
Symptoms of PTSD abound. A person may shun people or places that bring the traumatic event to mind. One may refrain from talking about the trauma experienced, convinced that past memories will be summoned. Self-image and sense of control may be altered as a result of a traumatic event. Some people might adopt a paranoid attitude, believing that the world is out to get them. PTSD might serve as fodder for distancing oneself from relationships, romantically or otherwise. Hyperarousal can set in, forcing a person into a constant state of alertness. Sleeping and concentration will likely suffer as a result.[2]
"The physical experiences of PTSD, such as being anxious, aggressive, jumpy, irritable, or angry, can all lead to sleep disturbances…which then leads to isolation," Singleton writes.[3] These symptoms often create an extremely vicious cycle, with the lack of sleep and other associated symptoms becoming a catalyst for depression or even suicidal thoughts. There are huge risks involved if you choose to ignore the effects of this condition. It could be the difference between life and death.
Recovering from PTSD
Medications can be prescribed to help mitigate the effects of PTSD. Prozac, Zoloft and Lorazepam are commonly prescribed in cases involving both Depression and PTSD. While helpful in theory, these treatments are far from perfect. At Phoenix World Burn Congress, many expressed grave complaints over the side-effects associated with many medications. Reduced sexual desire was the most highly cited side-effect. Patients can also experience dry-mouth, suicidal thoughts, even an inability to sleep. Talking to a doctor is the first step in obtaining medication. Research on possible medications could also go a long way in securing a brighter future free from Posttraumatic Stress.
Dr. Krebaum mentioned an alternative route, involving participation in a peer support group. Knowing that one is not alone can go a long way towards achieving healing. Hearing how others are currently handling symptoms related to PTSD and depression can help provide practical advice on how to overcome those symptoms. Leaning on others in pursuit of healing can bring solace in a time of great need.
My Way Back
My own comeback in the wake of experiencing such crushing trauma involved the pursuit of a healthy course of exercise and a controlled diet – helping to increase self-esteem while allowing my brain to let go of the pain. An extremely supportive immediate family helped smooth out the frayed edges of my trying existence. Spending time in nature also helped, especially water. The gentle, calming waves doing much to mend my soul.
No Silver Bullet – Healing is a Choice
Admittedly, despite one's best efforts there will be days when the trauma of the past feels all too real in the present. There will be moments that feel as if no progress is being made, or that the path of weariness and pain appearing slowly on the horizon is completely unavoidable. Despair will threaten to tear at the strains of hope you have spent months, perhaps years, cultivating. Until someone offers words that will stop you in your tracks.
"Samuel, you are no longer in the throes of this terrible accident," offered someone years after the dust had failed to settle. It might seem trite, even clichéd. Yet realizing that there was no obligation to continue re-living the trauma helped bring the nightmare to a much deserved end. Lost dreams, missed opportunities, and alternative paths seemingly evaporated. A tentative acceptance could be reached.
Over the years I have learned that healing is a choice, thrust upon us often at inopportune moments. It is choosing to be the hero in your own story by striving each day to become the person you envision yourself to be. It is choosing ultimately to share with others; to uncover your scars – large and small, both visible and invisible – for all the world to see… Attempting to be an imperfect guide along a road with many twists and turns… Offering hope to others through sharing bits of wisdom attained can help infuse meaning into one's own experience.
"I am greater than what happened to me, and hope is greater than fear" – a quote I heard from fellow burn survivor Tony Gonzalez. Traumatic experiences do not have to define a person. They are just one of many attributes that make up a person, one piece of the puzzle to uncovering the soul affected by the event. Only in reaching beyond the scars can true peace be achieved.
Conclusion
I wish I could say that I have all the answers; yet, that would be the furthest thing from the truth. My experience is littered with both mistakes and missteps, imperfect actions that resulted in unforeseen consequences. In addition, the methods employed in my own recovery may not work for everyone. The key to healing may lie in finding a path that works best for each individual.
Regardless of the path chosen, no guarantees can be made. Life is filled with uncertainty; circumstances have a way of foiling even the best laid plans. No one can promise symptoms of PTSD and depression will eventually recede into the night; however, as my experience and that of many others shows, trauma can be overcome, and no matter what comes your way – you possess the strength to handle life's unpredictable arc.
If you or someone you know experiences problems with PTSD or mental health, it is important to seek help from a qualified professional. Our Resource Specialist can help you find expert mental health resources to recover in your community. Contact us now for more information on this free service to our users.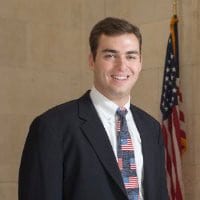 Author Bio: Samuel Moore-Sobel is a business process consultant and a freelance writer. He is co-authoring a memoir about his experiences revolving around trauma and recovery. He writes a column for the Blue Ridge Leader and publishes a blog which can be found at www.holdingontohopetoday.com Join the movement to bring invisible scars to light by finding him on Facebook and following him on Twitter.
The opinions and views expressed in this guest blog do not necessarily reflect those of www.rtor.org or its sponsor, Laurel House, Inc.
Footnotes
[1]  Singleton, Jeannie. "The Impact of PTSD on Survivors and Their Families." Burn Support Magazine, 2017, pp. 16–17, https://www.phoenix-society.org/uploads/magazine/BSM_2017_1_web_FINAL_lores.pdf
[2] PTSD: National Center for PTSD." Symptoms of PTSD – PTSD: National Center for PTSD, U.S. Department of Veterans Affairs, 15 May 2012, www.ptsd.va.gov/public/ptsd-overview/basics/symptoms_of_ptsd.asp.
[3] Singleton, Jeannie. "The Impact of PTSD on Survivors and Their Families." Burn Support Magazine, 2017, pp. 16–17, https://www.phoenix-society.org/uploads/magazine/BSM_2017_1_web_FINAL_lores.pdf Latest posts by Guest Author for www.rtor.org
(see all)