"Dear George, Remember no man is a failure who has friends. Thanks for the wings! Love, Clarence"

– It's a Wonderful Life
With all the anticipation, excitement, expectation, and preparation that go into the holidays it is probably inevitable that we end up feeling a certain amount of disappointment this special time of year. This feeling only seems to build as we grow older. As children, we may have been disappointed at not getting the special toy we wanted or discovering that Santa's magic was perhaps not really magic after all. With maturity our disappointment is less focused on ourselves, but that does not make it any easier to bear.
For parents especially, the more we strive to create the perfect family experience for the holidays, the more we are faced with the impossibility of that task. The stress of preparations and blatant commercialization of the season, family squabbles and bickering, and loved ones no longer at the table with us can make this time seem like it was made more for strife and sadness than joyous celebration.
Part of the problem may be that we have such high expectations for the season. Whether we celebrate Kwanzaa, Hanukkah, Christmas, or something else, we want it to be perfect. When reality falls short of the ideal, a degree of disappointment is bound to set in. Some years we may feel like forgoing the festivities altogether. But as one of my children said to me last week, "I need the holidays."
Set at the start of winter in the darkest time of the year, we count on the holidays to bring a little light into our lives. Even if they are not perfect, we need this time of celebration with family, friends, colleagues, and strangers to renew a sense of hope in all our lives. The bright lights of a Christmas tree, flames of a menorah, or red, black and green kinara candles are all symbolic of a kind of miracle of hope in the midst of darkness.
This is perhaps no more true than for families and individuals in distress: those who are homeless, destitute or afflicted by illness, including mental health and substance use disorders. The darker life gets, the more we need the light the season has to offer.
One thing we can all do to enjoy the season more and feel a little less disappointment is to offer a light to those in darkness. That is why we have the tradition of giving gifts this time of year.
The holiday season is a great time of year to write a check to that charity you believe in or to volunteer at a local nursing home, community mental health program, or homeless shelter. This time of year, there are plenty of opportunities to help someone in distress. Chances are you will not have to look that far. There may even be someone in your own inner circle who needs a little extra care this season.
Having a mental illness or addiction problem can sometimes feel like living in the dark. But it does not have to be that way. One of the worst things to happen to people with mental health disorders is the feeling a loss of purpose in their lives.
Loss of purpose leads to inactivity and in many cases isolation and a disconnection from society and even friends and family. When that happens, despair creeps in and hope is lost.
Dropping a few extra dollars in Santa's pot on your way out of the store is a great way to get into the holiday spirit, but that is not the reason for the season. The way we actually restore hope in those who despair is by reaching out to them as people and letting them know they are valued and that their lives have meaning for us. There is no better way to do this than by inviting them to join the festivities of the season and share the light of hope with us.
That opportunity exists at any number of local service organizations in your community, and I would certainly urge you to do that if the spirit moves you. But it is just as valuable, and perhaps even more important, to make this effort close to home with family and friends who may be in distress this time of year. Sometimes we need to offer the light of hope to those who are closest to us.
This was my point when I wrote my holiday message for bpHope magazine two years ago, Families, the Holidays & Mental Health: A Place at the Table for Everyone. If we lack hope for our loved ones with mental health and substance use disorders, how will they find if for themselves?
At www.rtor.org we receive hundreds of inquiries over the holidays from family members concerned about a loved one's mental health. They may be reaching out to us in desperation and distress. But every family member who contacts us for help is really expressing a form of hope – the hope that their loved one with mental illness and co-occurring disorders can be helped and have a better life.
This holiday season I would like to thank all those family members who have contacted us throughout the year. Thank you for your concern and for being a beacon of hope to a loved one in the dark. You spread the light that shines down the path to their recovery.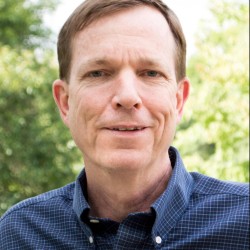 Latest posts by Jay Boll, Editor in Chief www.rtor.org
(see all)