May is a great month to celebrate a birthday or anniversary. May is the perfect wedding month. Babies born in May are the biggest of the year and adults with May birthdays consider themselves lucky and express more optimism than those born in other months. What better time to enter the world than when the flowers are in bloom and there's that buzz in the air from upcoming proms and graduations?
May is also a great time for a mental health website to enter the scene, as it is Mental Health Awareness Month, a time of year for the entire country to focus on public awareness and education about mental health disorders. This May is a special time for us as at Laurel House, sponsor of www.rtor.org, as we celebrate the 5th Anniversary of the website!
When Laurel House's President and CEO Linda Autore approached me with the idea of starting a mental health website I had a hard time grasping what she had in mind. Laurel House was a small nonprofit offering direct support and rehabilitation services to adults with serious mental illness in lower Fairfield County, CT. In those day, most of our clients did not have access to the internet, except when they came to our Resource Center.
But Linda had a bigger vision and audience in mind. Not only people with mental illness, but their families, too, and not just here in Fairfield County, but anywhere people have trouble gaining access to resources for help. Once I understood the concept, I was on board. As a parent and sibling, I understood too well the anguish families feel when loved ones with mental illness do not receive the help they need.
On May 3, 2014, we launched the website under the domain name rtor.org, short for "Resources to Recover." As a social worker who graduated from college before the days of email and the internet, I had a lot to learn in my role as Editor in Chief. A week before our launch date, with 20 pages of mental health content written and ready to publish, Linda asked me "What about a blog?"
I barely understood what a blog was, let alone why we needed one. But Linda said it was a must-have for any serious website. So in the last few days before the launch we scrambled to come up with seven quick blog posts to meet the bare requirements. Five years later, with 804 web pages indexed on our sitemap, the blog has become a major focus of my attention.
During that time, I learned so many acronyms (UX, SEO, CTA, CMS, SERP, etc.) that I barely use full words now to communicate with the members of our web support team. However, it is the human side of rtor.org – the people we help and our social work staff who do the helping – where I have learned the most these past five years.
In our first month of operation, 78 unique users visited the website. Last month (April 2019) it was 35,000 users! This Mental Health Awareness Month the 5th Anniversary of the site, I would like to share the biggest lessons I have learned on the way to building www.rtor.org into a nationally recognized destination for free, personalized information and support on mental health recovery.
5 Important Things I Have Learned About Mental
Health as Editor in Chief of RtoR.org
Many family members are the only ones tending to a loved one's mental health needs. Of all website users who contact us for help (1,672 families and individuals in the last 12 months), 60% are looking for help connecting with a mental health provider for themselves or a loved one. In the majority of family-initiated cases, the person in need of help is not in treatment and the family member is the primary caregiver. Many of those who contact us for help are parents of young adults responding to our "Failure to Launch" series, which began in 2016 with the blog post, Failure To Launch: 9 Tips for Dealing with Anxiety in Dependent Adult Children.
A website is a safe place for people to look up information on mental health and seek help if they feel they need it. Nowadays, the first thing people do when they are worried about their health is look it up on Google. This is especially true of mental health, where people may be reluctant to consult a professional due to an internalized sense of shame or fear of being judged. There are many good websites for looking up information on mental health symptoms and diagnoses. However, rtor.org is the only national website that has live Resource Specialists available to provide personalized information, advice, support, and referrals to "Family-Endorsed" providers in users' own communities. This free service distinguishes rtor.org from every other website on the internet.
People are what make a successful mental health website. Social media aside, most activity on the web centers on products and information. People are not really part of the experience. That's not the case with rtor.org, where users can click a button to speak with a skilled mental health professional. Our two Resource Specialists, Denise Vestuti, LCSW, and Kim O'Rielly, MSW, are the heart and soul of rtor.org, the people behind the website who give it a human touch. With their warmth, intelligence, caring, and resourcefulness, they help users break through the gridlock of the most paralyzing problems.
Sometimes people need to be heard as much as they need information, advice, or urgent help. Users contact us for many reasons, some of them quite alarming: a wife worried about a husband in deep depression two years after a devastating layoff; a father tired of caring for a 30-year old son with severe anxiety who has completed college and still lives in the basement; frightened parents encountering the strange symptoms of psychosis for the first time in their 15-year-old who hasn't slept in days. Kim and Denise know when an urgent response is required and act quickly to connect users with the appropriate services in their communities. However, not every situation is a crisis and not all mental health problems have an immediate solution. A significant number of those who contact us for help have been worn down by the stress of caring for a loved one with mental illness for years on end. After several phone calls with Denise or Kim, many users say that they were "the first who actually listened" and thank them for the gift of being heard.
A website with a global reach can also have a local touch. As a national website, rtor.org reaches people across the United States. Since its launch five years ago, rtor.org has been visited by more than 1.2 million unique users and has responded to 3,619 requests for personalized help from a Resource Specialist. Our scope is national, but we have a heightened presence in the communities of Fairfield County, Connecticut, where Laurel House has been based for 35 years. Our long history of service to Stamford and surrounding towns enables us to provide an even higher level of support and follow-through to families and individuals reaching out to us from within this area.
When I started my career in social services, I never imagined I would end up writing for and editing a website for mental health recovery. No one even knew what a website was. I'm from the generation that learned the craft of writing on a manual typewriter. Forty years later, I am able to reach an audience of thousands with the click of a Publish button.
Running a mental health website has its challenges. The night of our big launch the website was hacked by mysterious Russian operators. As Linda announced the arrival of rtor.org to a crowd of supporters at our annual gala, cellphones in the audience were being redirected to a clandestine website featuring inappropriate content! Thank goodness our expert web support team acted immediately to shut it down.
I learned my role as Editor in Chief working in the trenches, alongside wonderful clinicians like Denise and Kim, with Linda's visionary leadership and the support of our funders to move us forward, creating the job description on the fly.
We refer to rtor.org as a website, but it is more than just pages on the internet. It is the depressed husband seeking help for his condition to be able to face a challenging job market; the 27-year old taking the first steps to move out of his parents' basement; the 15-year old getting the help she needs to curb her psychosis and still have a promising life to look forward to.
In the simplest terms, rtor.org is just a way of connecting people with resources for help when and where they need them. In that respect, it is not that different from the basic social work methods I learned in the pre-internet era. We just do it on a larger scale now, so more people can be reached and benefit. It is a blessing to be involved in something that does this much good for people.
Happy Fifth Anniversary www.rtor.org and a positive May Mental Health Awareness Month to everyone!
On this our 5th Anniversary, Linda, Jay, and the rest of the team at www.rtor.org would like to acknowledge and thank the people and organizations that have been a part of this spectacular effort. Our donors: Oak Foundation and an anonymous foundation, which provided major funding for the website; Community Fund of Darien; Fairfield County's Community Foundation; Google Ad Grants; Max J. and Winnie S. Rosenshein Foundation; New Canaan Community Foundation; Stamford Rotary Trust Fund; Round Hill Community Church. Our technology service providers: Interact Marketing, which designed the website and got us through our opening night crisis, and still provide us with expert website administration and security support; Redfield Outsourcing Ideas (ROI), which provides expert SEO, Adwords, and social media support. Our own team: the Laurel House, Inc., Board of Directors and Advisory Board, volunteers, and staff.
Thank you for your support of www.rtor.org over the past 5 years! Help us continue to provide this valuable resource for the next 5 years by supporting our sponsor, Laurel House, Inc., with a tax-deductible donation.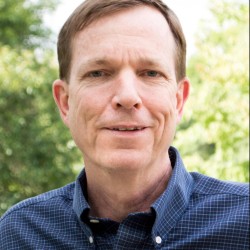 Latest posts by Jay Boll, Editor in Chief www.rtor.org
(see all)