This week I call your attention to the problem of "Failure to Launch" (FTL) in young adults.
I'm not referring to the awful 2006 movie Failure to Launch starring Matthew McConaughey and Sarah Jessica Parker. In the Hollywood version of FTL a handsome, fun-loving yacht salesman who lives with his parents at age 35 has a problem committing to just one of the many beautiful women who want to sleep with him. When his current romantic interest, played by Ukrainian-Canadian beauty Katheryn Winnick, starts talking about a future together, Trip (McConaughey) slyly brings her back to "his place" where she has a run-in with his mom and promptly exits his life. Problem solved.
In this make-believe world of extended adolescence, all of Trip's socially active buddies live at home and enjoy the good life, while their parents wonder if they will ever be able to enjoy retirement in peace. It is only by hiring an attractive "professional motivator" (Parker) to date their son and involve him in outlandish intrigues that Trip's parents are able to bring about a successful launch from the family nest.
Back in the real world, a 35-year old man living at home and still dependent on his parents would be the subject of ridicule and disapproval, as a recent podcast by Eli Lebowitz, PhD, of the Yale Child Study Center, makes clear.
Dr. Lebowitz uses the phrase "failure to launch" in a non-judgmental way to describe the situation of "adult children living at home and highly dependent on parents." Unlike Trip who drives an expensive sports car, has to fend off attractive women, and sells sailboats for a living, most young adults with FTL live a socially-limited existence. Their situation leads to feelings of shame and isolation while their parents are criticized for being weak and overindulgent. The movie's title may be amusing, but real life FTL is a serious problem that causes anguish and despair in thousands of families every day.
I first became aware of Dr. Lebowitz's work when I heard him address a parent group in 2011. His talk on childhood anxiety  was a turning point in my development as a professional and a parent, mainly because of the powerful message he delivered: that anxiety in young people affects entire families and that treatment is most effective when there is support for parents as well as children.
His recent article "Failure to Launch": Shaping Intervention for Highly Dependent Children  and the accompanying podcast refer to the "dependency trap" that young adults with FTL and their parents fall into when anxiety or other mental health disorders are a problem.
Although the podcast, article and other writings by Dr. Lebowitz are directed at clinicians, his sympathetic tone and clear communication style make his work accessible to non-professionals. His message to clinicians is equally relevant to the parents of a young person with anxiety who refuses treatment. In both cases, parents and professionals are faced with the problem of how to help someone who doesn't want their help.
Dr. Lebowitz sees FTL as a "system" that involves both the young adult and parents. Although one part of the system may be resistant to change, it is still possible to change the whole system through its other parts, in this case the parents.  His recent podcast on FTL highlights the ways that clinicians can support parents dealing with this problem. These tips can work for parents, too.
Tips for Managing FTL
Stop accommodating. This is obvious. So obvious that we think Trip's parents are fools for hiring a surrogate girlfriend to lure him out of the house, when what they really need to do is stop feeding, taking care of, and cleaning up after him.  Which is a great segue to the second tip…
Don't judge. The parental accommodation we see in the movie is what FTL looks like to most outsiders. Young adults with FTL and their parents are used to being harshly judged by other family members, friends, helping professionals and society: 'What he needs is a good kick in the pants.' Or 'Just stop babying him.' If only it were that easy!  FTL is often caused by a serious mental health condition, such as a generalized anxiety disorder (GAD) or agoraphobia. Judging the person with FTL and his family minimizes the paralyzing fear he experiences and the real distress that parents feel. After a police intervention, forced hospitalization, assault, or suicide attempt (yes, it gets that bad), parents can be understandably cautious about doing anything that might cause another crisis.
Anxiety is a multi-person system. Parents and their adult children with FTL often feel trapped in a pattern of anxiety and accommodation that only leads to more anxiety and accommodation. Dr. Lebowitz calls this the "protection trap."  The hopeful message in his approach is that strengthening or changing one part of the system can have an impact on the whole.
Form an alliance. The therapeutic alliance between patient and healer is an essential part of effective treatment. But what if the person with the problem refuses treatment? In cases of FTL the parents may be highly motivated to change the situation, but lack the knowledge, skills, and tools to make a difference. By forming an alliance with those most willing to change, parents and professionals can work together to change the system of anxiety and parental accommodation within the family.
Take small steps. Most parents would like to see their children gain the confidence and skills to move out of the house and establish themselves independently. But to the young person with severe anxiety, such a monumental goal can seem completely unattainable. Parents can help by setting expectations for much smaller realistic goals. Can the young adult with FTL start doing her own laundry? Maybe the first step is to get her to pick the dirty clothes off the floor and put them in a laundry basket.
Actions speak louder than words. This tip goes hand-in-hand with #5. Parents who tell their daughter with severe anxiety to get a job by June or move out of the house, are not just setting her up for failure. They are backing themselves into a corner when June comes around and she still isn't working. Parents should set realistic expectations and be prepared to follow up with actions. Not washing a young adult's dirty clothes unless she puts them in the laundry basket is a natural consequence that doesn't put anyone at risk.
Open up the system. When a young person's mental health disorder rules the home, the stress can be more than the family "system" can bear. Parents can strengthen the system by adding new parts: neighbors, friends, and relatives who can support the parents and reinforce the message that change is necessary. Seeking help from a professional is another way to open up the system.
Communicate openly and honestly. Changing the family system of anxiety and accommodation is liable to produce many negative feelings in the young person and frequently provokes outright resistance. That's why it's important to explain the reasons in advance of the change, preferably in writing as well as at a family meeting (other parent supporters such as aunts and uncles, grandparents, and family friends can be a great help to parents at this stage). Messaging should focus on concern for the person with FTL, not on the wish to be free of the burdens of parenting.
Encourage hope. Making accommodations to young adults with FTL may make them feel safer and more comfortable in the moment. But it leaves them without hope that their situation will improve.  In fact, it usually results in the problem getting worse. Gradually reducing the accommodations while helping young adults with anxiety face their fears sends a hopeful message that change is possible.
If you or someone you know experiences mental health issues, it is important to seek help from a qualified professional. Our Resource Specialist can help you find expert mental health resources to recover in your community. Contact us now for more information on this free service to our users.
Author Bio: Dr. Lebowitz is an Assistant Professor at the Child Study Center Program for Anxiety Disorders, a participating provider in RtoR's Directory of Family-Endorsed Providers. For more information about the services of the Yale Program for Anxiety Disorders, including referral information, contact a RtoR Resource Specialist.
Want to read Dr. Lebowitz's book? Click the link below
Your purchases will help support the costs of running rtor.org, a free service of Laurel House, Inc., 501 (C)(3), non-profit organization.
Treating Childhood and Adolescent Anxiety: A Guide for Caregivers.
Photo credit: Tobin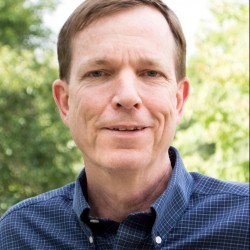 Latest posts by Jay Boll, Editor in Chief www.rtor.org
(see all)