A career as an eating disorder psychologist means treating people with anorexia nervosa, bulimia nervosa , and other conditions that may have devastating effects on clients' lives. This means employing one of several different methodologies to design the most effective treatment program for clients' specific needs. One of the best is through an evidence-based therapeutic approach that can help them become fully recovered.
That's because this approach is generally one that offers patients a safe space to talk about their life, their concerns, and how they relate to disordered behavior and thoughts. This approach is typically focused on the patient as a whole person, more than simply a series of symptoms. That understanding can make a great deal of difference for clients who are working toward becoming their healthiest, truest selves as well as fully recovered.
Full Recovery Comes From the Correct Approach
The therapeutic approach that an eating disorder therapist takes matters. Some are more clinical, while some are more focused on interpersonal discovery. Having a mixture of both of those things is usually the right path, but the balance is not always easy to strike. In many cases, therapists themselves are fully recovered from an eating disorder and can bring personal insight into the treatment process, leading to a closer bond between therapist and client. A staff that understands the journey toward being fully recovered is a staff that is going to work with clients and give them the best possible chance to comprehensively treat the disorder.
Therapist and Clients Should Be Comfortable Together
Being comfortable together is vital for effective treatment – clients who feel positive and comfortable about their therapists will be able to talk more openly and consider suggestions more freely. It's a better dynamic and a better working relationship. On the other hand, a lack of comfort between the client and therapist can hinder progress because the client may hold thoughts or feelings back. Clients in this situation also aren't going to trust as easily, which means they may struggle to buy into suggestions or try techniques offered by their therapist.
Without trust between the two, the treatment program being implemented may not be optimal. With trust, the pair can face the eating disorder together as a unified front.  For adolescent treatment in particular this bond of trust is key. This population is even more vulnerable than adults are; their developing bodies and personalities mean that the treatment received at this age can have a huge effect on their futures.
The Focus Should Always Be the Client
For any eating disorder psychologist, focusing on the client as a whole person is what matters. Too clinical an approach and the client becomes simply an amalgam of symptoms. Too personal, and scientific treatments which could help get ignored. Additionally, psychologists need to put the client before themselves, before the staff, and before others in the equation. That person-centered approach is so valuable for clients, who are vulnerable and need to be heard. A person-first, therapeutic approach can help them become fully recovered, and while there are other ways to find that success, these ways are generally not as reliable in the long term.
The Right Center Will Have the Right Approach
People who seek out treatment for an eating disorder should always look carefully at the facility they're considering. If it doesn't offer a balanced therapeutic approach that includes personal bonding as well as clinical know-how, it might not be the right one.  Without offering the kind of personal, individualized treatment clients need, the chances of that happening are lower. If you or a loved one is struggling with an eating disorder, including avoidant/restrictive food intake disorder (ARFID), anorexia nervosa, binge eating disorder, bulimia nervosa, or any other, don't hesitate. Seek out an eating disorder counselor who can focus on the whole person; your fully recovered self will thank you for it.
If you or someone you know experiences mental health issues, it is important to seek help from a qualified professional. Our Resource Specialist can help you find expert mental health resources to recover in your community. Contact us now for more information on this free service to our users.
ABOUT THE AUTHOR: CARRIE HUNNICUTT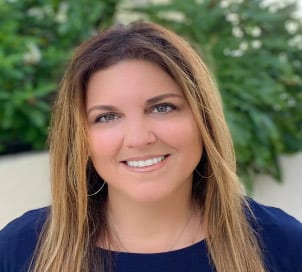 With 20 years of behavioral health business development experience, Carrie combines world-class marketing, media, public relations, outreach and business development with a deep understanding of client care and treatment. Her contributions to the world of behavioral health business development – and particularly eating disorder treatment  – go beyond simple marketing; she has actively developed leaders for her organizations and for the industry at large.
Image by Thomas Mühl from Pixabay
Photo by Tim Mossholder on Unsplash
The opinions and views expressed in this guest blog do not necessarily reflect those of www.rtor.org or its sponsor, Laurel House, Inc. The author and www.rtor.org have no affiliations with any products or services mentioned in this article or linked to herein. Latest posts by Guest Author for www.rtor.org
(see all)