As you move through each trimester of your pregnancy, you and your doctor will focus on many aspects of your physical health. You'll monitor your blood pressure, heart rate, and weight to make sure you're progressing without any medical problems. You'll also keep an eye on any chronic conditions, such as diabetes or heart issues while ensuring your baby is growing strong and healthy.
Your mental health is also important during pregnancy, labor, and delivery. According to KidsHealth from Nemours, anxiety, and depression can take a toll on your body and impact how you feel while you're pregnant. Conditions such as chronic stress and postpartum depression can also make you feel more tired than usual and impact how you care for your baby. Thankfully, if you're not feeling well, a candid conversation with your doctor can start you on the road to recovery. You can also prevent mental health issues by caring for yourself at home.
You don't have to ignore your mental health as a new mom. The following tips can help you relax, decrease your stress level, and enhance your energy level throughout the day. Best of all, they'll inspire you to become an even better parent. Use them in combination to create your own custom self-care plan. You and baby will be glad you did.
1. Know the Signs of a Mental Health Issue
The more you know about the most common mental health conditions for new moms, the quicker you can get support. Most women will talk with their doctor about the signs of postpartum depression immediately after delivery and during their follow-up appointments. Some typical postpartum depression symptoms include feeling extremely sad, sleeping too little, or not being able to sleep. You may also feel irritable, have difficulty concentrating, or lose interest in your regular hobbies.
If you think you may be experiencing postpartum depression, tell your physician as soon as possible. You should also be on the lookout for signs of clinical depression, common indicators of anxiety, or symptoms of a mood disorder such as bipolar disorder. Treatment is readily available and may include therapy, a support group, or a prescription medication. Your doctor may also recommend a new self-care plan to help get you back on track.
2. Invest in Your Self-Care
Self-care is essential to your mental health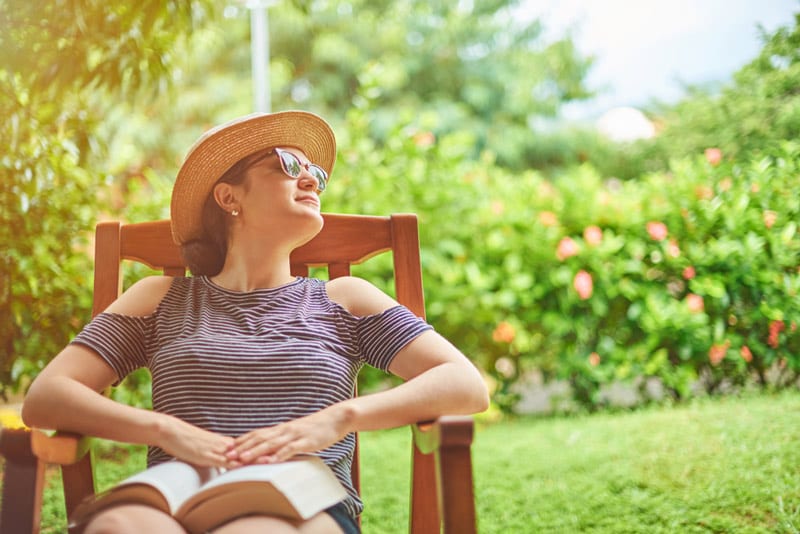 , especially if you're a new mom. You don't have to spend hours at the spa or several days a week at the gym to enjoy more holistic wellness. Try spending just a few moments each week doing something you enjoy. As your baby gets older, you'll be able to carve more self-care activities into your schedule.
Begin in the newborn phase by doing a few things that make you feel rejuvenated. Some moms like to take a nightly bath after their baby goes to sleep or get a massage from their partner once a week. Other self-care ideas include reading a novel, writing in a journal, or doing a video yoga class in your living room. You can also try new facial masks while baby naps, treat yourself to a hot cup of tea, or paint your nails when you have a break.
3. Cut Down on Chores and Errands
Your baby will be napping, eating, and needing diaper changes on a regular basis. During the newborn stage, you can reduce stress and improve your mental health by eliminating time-consuming tasks. If you love a clean house, ask a loved one to help you pick up until you have more time in your schedule. You can also consider hiring a monthly maid service for a temporary period.
Other ways to minimize unnecessary errands include shopping online for newborn baby clothes and baby supplies. Order your favorite styles, brands, and sizes of essentials like baby boy pajamas, baby girl bodysuits, and neutral outfit sets without leaving the house. You can also use a subscription meal delivery service, take advantage of your grocery store's home delivery options, or use a digital banking app. Most of all, don't be hard on yourself if you don't complete a task. Your dirty laundry, unread mail, and DIY projects will still be there when you're ready for them.
4. Reduce Your Use of Social Media
You may find yourself scrolling through social media while you nurse or put baby to sleep. However, comparing yourself to other moms can make you feel inadequate. Tell your loved ones you're doing a digital cleanse until the baby's a little older. They can call or text you if they want to check in on you or see the baby.
The less time you spend liking, commenting, and posting, the more time you'll have to rest. You'll also be able to devote more energy to self-care. If you need more socialization, consider getting together with a friend with a newborn. You can also join a mom's group. There are mom and baby clubs for every interest, including support meetings and exercise meetups.
5. Engage in Positive Self-Talk
Being a new mom is both exhilarating and challenging. On some days, you'll feel like you've accomplished so much, while on others, you'll feel like you have no idea what you're doing with your life. Remember that every new parent has the same emotions. After all, being a mom is an on-the-job training experience. While you give yourself permission to be a novice in the field of parenting, you can conquer your negative feelings by being your own best advocate.
One of the best ways to feel better about yourself and your new life is to engage in positive self-talk. According to Positive Psychology, positive self-talk is all about showing yourself compassion and understanding through communication and language. If you say something negative, you can replace that message with a more uplifting one. You can also recite a mantra, such as "I am a great mom," "I'm always doing the best that I can, and that is enough," or "Baby and I are doing wonderful, and I am so blessed." The more you say inspirational and happy things, the more you will believe them. You can also try writing positive messages on sticky notes and taping them to your mirror or desk. Happiness books and podcasts can also encourage you to stay on the right track.
Mental Health Is Essential for Every Parent
To best care for your baby, you need to be healthy. Focus on your mental and physical wellness in order to be the best mom you can be. Remember, self-care is anything but selfish. The more you attend to your basic needs, take time to relax and avoid negative messages, the better you'll feel about yourself and your life as a new parent. Best of all, the skills that you learn will be invaluable to the positive example you set for your children.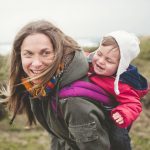 About the Author: The article was produced by the content team at Gerber Childrenswear LLC, a leading marketer of infant and toddler apparel and related products in the marketplace. Gerber is the original maker and owner of the Onesies® Brand trademark*, which has been a staple product in babies wardrobes throughout the U.S. for over 30 years.
The opinions and views expressed in this guest blog do not necessarily reflect those of www.rtor.org or its sponsor, Laurel House, Inc. The author and www.rtor.org have no affiliations with any products or services mentioned in this article or linked to herein. Latest posts by Guest Author for www.rtor.org
(see all)