According to the NEDA (National Eating Disorders Association), almost 30 million Americans have or will experience an eating disorder in their lifetimes. Worryingly, the most-impacted segment of the population is adolescent girls and young women, although the stereotype that only girls experience eating disorders is a myth. Girls and young women aged 15 – 24 are the most likely to develop most forms of an eating disorder, including anorexia nervosa and bulimia nervosa. Unfortunately, many people who struggle with one of these disorders don't seek out help, and their disordered eating behavior can worsen, to detrimental effect.
Eating disorders are the most dangerous form of mental health disorder, with rates of malnutrition, liver and kidney disease, and suicide dramatically increasing. These facts make early action a must on the path to long-term recovery. Following a diagnosis of an eating disorder, parents and teens looking to enter treatment may feel they're facing a long, hard road – but the path to recovery contains hope for the future.
What Steps Should I Take to Begin My Recovery?
Even before searching out a center for treatment or even an individual therapist, both you and your family should learn as much as possible about the disorder. Often people are in denial about their disorder, so it pays to look at the symptoms objectively, and check out NEDA for a list of symptoms. An eating disorder diagnosis can be very confusing and frightening, so it's essential to stay calm and objective – it's scary to change your life, but remember that an eating disorder can hold you back emotionally, socially, and physically. Think of the better life you can achieve!
1. Talk to an Adult You Trust
This might be your mom or dad – they're most likely to be closest to you. However, in some cases, you might not want to discuss it with them. That's alright – as long as you talk to someone you trust like a family friend, aunt or uncle, or even a teacher or coach. At some point, you'll want to speak with a professional, and of course, your parents will eventually come into the loop, but the important thing is to courageously speak up to someone. It's the essential first step to getting better.
2. Research Treatment Options
Day treatment programs(or the similar outpatient form of treatment) can be a great recovery option for teenagers who want to balance school and treatment, although you should be ready for a medical opinion that more intensive care is needed. Residential options that provide 24/7 care are generally available as well.
The programs at most day treatment centers for eating disorders are held in the evenings, which allows for the continuation of school and afterschool activities. Note that athletics and exercise disorders often coexist with eating disorders – your therapist may ask you to temporarily give them up until your relationship with exercise is healed.
Many of the day treatment sessions will be centered around group therapy, including family therapy and give-and-take sessions with adolescents with similar situations. Additional care levels include residential eating disorder treatment, where teens have access to 24-hour care, a typical 5-day per week partial hospitalization program, and inpatient care, where adolescents who are in need of medical and psychological stabilization are often best served.
3. Become Committed to Yourself and Committed to Treatment
The best thing you can do after researching your options and joining a program is to commit to the process. We won't sugarcoat it – recovery from an eating disorder can be a difficult process with lots of soul-searching and emotional breakthroughs. However, the negative consequences of leaving an eating disorder untreated are far worse.
Because of these factors, it's not uncommon for teens (and adults!) in treatment to want to quit, to get back to their old routine. That's why you should regularly remind yourself what's at stake – your emotional wellbeing, your physical health, and your family and friend's worries as well. Take the time to remind yourself what's at stake – and remember that it's a marathon, not a sprint.
ABOUT THE AUTHOR: CARRIE HUNNICUTT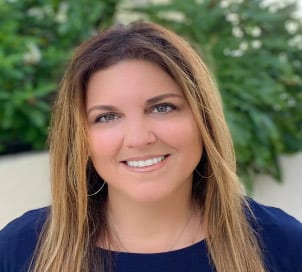 With 20 years of behavioral health business development experience, Carrie combines world-class marketing, media, public relations, outreach, and business development with a deep understanding of client care and treatment. Her contributions to the world of behavioral health business development – and particularly eating disorder treatment  – go beyond simple marketing; she has actively developed leaders for her organizations and for the industry at large.
The opinions and views expressed in any guest blog post do not necessarily reflect those of www.rtor.org or its sponsor, Laurel House, Inc. The author and www.rtor.org have no affiliations with any products or services mentioned in the article or linked to therein. Guest Authors may have affiliations to products mentioned or linked to in their author bios only. Latest posts by Guest Author for www.rtor.org
(see all)