It's mid-August and that time of year again.  Having just dropped off my first-born at college a mere ten days ago, the off-to-school drill for first-year students is fresh in mind: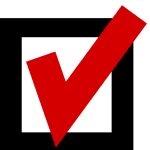 Tuition paid, insurance waiver and other paperwork filed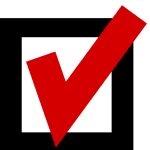 New clothes, laptop, mini fridge, school supplies, etc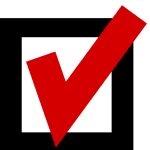 Figure out transportation options while away at school

Have the talk about alcohol, drugs, safety, sex, study habits and mental health…
That's right, mental health needs to be on your checklist.
Most parents trust that their sons and daughters, having successfully negotiated the perils of high school, will be able to handle the additional pressures and freedoms of college life.  But that won't stop us from worrying. College campuses are places where alcohol, drugs, and casual sex are generally available, and opportunities for study, sleep and good nutrition may not always seem as common.  One concern which usually does not appear on parents' worry radars, but probably should, is suicide and mental illness.
The National Alliance on Mental Illness (NAMI) reports that 75% of lifetime mental health conditions begin by age 24, and a 2011 study by the American College Health Association (ACHA) found that 30 percent of college students reported feeling "so depressed that it was difficult to function" at some time in the past year.  In a blog post on August 5 ("Environmental Triggers and Early Intervention for Schizophrenia"), I wrote about why so many mental health problems first appear when a young person moves away from the family home to live at college. The pressures of academic life, separation from the family, disrupted routines, unchecked substance use, and the demands of communal living can lead to feelings that life has become unmanageable and maybe even not worth living.
Emory University reports that a startling one in ten college students has made a plan for suicide (Emory Cares 4 U).  Chances are that your son or daughter will have a friend or dorm mate who thinks of suicide or otherwise experiences a mental health problem during his or her college years.  There is no shame in acknowledging that your son or daughter may even be one of the 20% of Americans who live with a mental health condition at some point in their lives.
It is never easy to talk about a subject as somber as suicide and mental illness. But that is not a reason to avoid the topic, any more than you would avoid a discussion with your kids about safe sex or driving while intoxicated.
Here are 5 talking points for parents to make the discussion go a little easier:
Starting college is exciting, but can cause anxiety and other stress-related symptoms.
Anyone can have a mental health problem; good looks, popularity, athletic prowess, academic excellence, or a great sense of humor do not make a young person immune to mental illness.

Mental health disorders are like other illnesses – they can be diagnosed and treated.

A young person at risk is more likely to respond positively to a friend or peer, than to a mental health professional or school official.

Don't be afraid to ask for help – for yourself or for someone else.  Getting help early results in better outcomes and improved rates of recovery.
Update: April 7, 2015. This is a revised version of an article I posted in August 2014, shortly after the tragic death of Robin Williams.  As Robin's death showed us, many serious mental health problems lie hidden beneath the surface.  That is why it is so important to talk about this subject with your young adult son or daughter who is about to leave your care and supervision to live at college or any other independent setting. 
For more mental health tips like these, subscribe to our e-newsletter.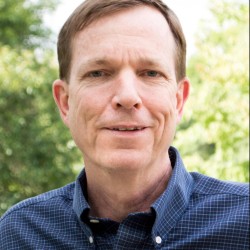 Latest posts by Jay Boll, Editor in Chief www.rtor.org
(see all)