On a gloomy Connecticut morning in December, I sat down with Ginny Levy to discuss her most recent project, Parts Unbound: Narratives of Mental Illness and Health which is published by LimeHawk Books. The book contains 18 essays detailing different experiences of mental illness. The majority of the writers speak about their own experiences of living with a mental health disorder or being a family member of someone who lives with a disorder. The book covers the gamut of diagnoses, from anxiety to anorexia, from depression to dissociative identity disorder and everything in between to give the reader a sense of what mental illness really is like.
As you can imagine, this project was no easy task for Ginny and her co-editor Matthew Bohn. The whole process took about 2 years and involved over 120 submissions which were eventually narrowed down to 18 pieces for publication. Ginny recounts that the aim for the project was to give the collection a sense of wholeness and that these final 18 were able to cover the many perspectives in mental health. I know that the topic of mental illness can leave people feeling uneasy about sharing their own experiences. While many of the writers were thrilled to share their story with LimeHawk, Ginny notes that others felt they had to change their names to protect themselves and/or their loved ones. This shows that the stigma of mental illness is so powerful that it can cause people to be afraid to share their experiences even with those who are advocates for mental health.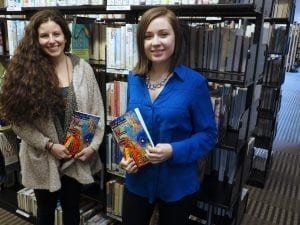 The topic of this book was not picked at random; the reason for choosing the topic of mental health and mental illness is very close to Ginny's heart. Her family had struggled to cope with her brother's diagnosis but after meeting other people in similar situations, mainly through NAMI, their experience with mental illness began to change. Parts Unbound brings the feeling of connectivity and shared experiences to print. Even though I have never met the various writers from the book, I feel strangely familiar with them due to the honesty of their writing. Ginny encourages anyone who wishes to share their story of mental health or mental illness to do so. She says regarding sharing your story "From my experience that has been the difference between denial and understanding, when it comes to mental illness. Just talking about it and not being afraid to share these parts of yourself. There shouldn't be any shame". Even if they aren't ready to publish it yet, writing about their unique perspective on mental health or mental illness is a good way to get started.
Parts Unbound has received positive public reaction especially from those who live with a mental health condition. Now the folks at LimeHawk are onto a new project revolving around the great outdoors. I would like to thank Ginny Levy for taking the time to meet with me, I wish her and LimeHawk the best of success in their future projects. To see the highlights of my interview with Ginny, watch the video below.
Want the book? Click the link below:
Your purchases of this item on Amazon.com will help support the costs of running rtor.org, a free service of Laurel House, Inc., 501 (C)(3), non-profit organization.
Parts Unbound: Narratives of Mental Illness & Health
Subscribe to our e-newsletter for more mental health and wellness articles like this one.
SUBSCRIBE NOW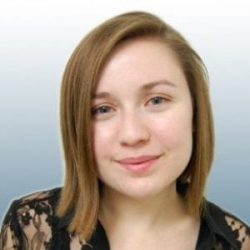 Latest posts by Veronique Hoebeke for www.rtor.org
(see all)