The holidays are all about reconnecting with your loved ones and enjoying time together. To add to your holiday cheer, here are RtoR staff picks for our favorite family-friendly movies to watch over the holidays. These films can be either TV specials or feature-length movies that don't necessarily need to reference Christmas or the Winter Holidays but give you a healthy dose of the warm and fuzzies.
Holiday Picks from Jay Boll, Editor-in-Chief
A Christmas Story (1983) PG
This movie is a perennial favorite in our house.  Okay, so I've never watched it all the way through. But I've probably sat through enough scenes at various times and places to have seen the entire movie four times over.    What is it about this movie that causes thousands of tourists to flock to Cleveland, Ohio every year to visit the house where it was filmed?  Maybe it has something to do with the simple humanity of the characters and a collective yearning for the kind of Christmas that has long since gone the way of kerchiefs and sugar plums (or maybe never existed to begin with).  I have to admit, I don't get all of A Christmas Story (why does Ralphie want a BB gun with a sun dial on it, anyway?).  But the holidays wouldn't be complete if it wasn't playing in the background at multiple points throughout the season. Hey, we even have a light-up miniature of the Jade Palace displayed on our living room table… At the end of every holiday season we carefully wrap it up in tissue paper because it's so "fra-gee-lay."
This year I've promised to watch A Christmas Story with my family all the way through. For those who can never get enough of Ralphie and family, TCM has a 36-hour A Christmas Story Marathon starting at 12 AM December 24.
A Nightmare Before Christmas (1993) PG
This Disney animated feature has the look and feel of a Halloween special.  Don't let the graveyards, jack-o'-lanterns, and fiendish trick or treaters fool you.  Despite the weird Halloween-themed wrapping paper, there's a fairly conventional Christmas story inside the box.  Once again, Christmas is under threat.  Not from terrorists, burglars, lawyers, Martians, grinches, gremlins, or greedy landlords.*  This time it's the folks  who bring us Halloween, led by the charismatic Pumpkin King Jack Skellington, who decides to resolve his mid-life crisis by taking over the biggest holiday of the year.   Considered by many to be the greatest stop motion movie of all time, The Nightmare Before Christmas is a visual treat, full of inside jokes and macabre humor.  This movie has been used to illustrate everything from the glories of MBA school to the evils of economic protectionism.  But at heart, it draws on the same emotional themes as such seasonal classics as A Charlie Brown Christmas and Rudolph the Red-Nosed Reindeer:  be your genuine self and do what you do best.
*These are villains from other great "holiday" movies to watch with the family.  The movies are, in order: Die Hard, Home Alone, Miracle on 34th Street, Santa Claus Conquers the Martians, The Grinch Who Stole Christmas, Gremlins, and Babes in Toyland.
Planes, Trains and Automobiles

(1987) R-Language
Planes, Trains and Automobiles covers the Thanksgiving side of the holiday season. This 1987 movie about two travelers eager to get home to their families for Thanksgiving combines elements of the male buddy road trip movie with the mismatched pairing of classic screwball comedy. Del (John Candy) is an over-friendly, well-meaning but incompetent shower curtain ring salesman who never stops talking. Neal (Steve Martin) is an uptight ad executive with a nasty temper who would rather bear his misery in silence. Through a series of mishaps resulting from Del's niceness and aggravated by Neal's unpleasantness, the two end up using every form of motorized transportation available in a nightmarish trip across America. Along the way they learn about themselves, each other, and the value of empathy for experiencing life in the other guy's shoes.
Planes, Trains and Automobiles, which is rated R for language, offers good family fun and a positive holiday message for viewers in their teens and older.
Holiday Picks from Elizabeth Fouracre, Laurel House Employment Specialist
A Christmas Carol (2009) PG
This modern twist of the classic book by Charles Dickens takes us on an adventure with the old grouch Ebenezer Scrooge as he begrudgingly goes on a transformative journey from grumpy stingy old man to kind-hearted generous old man with a pep in his step.  During the course of the movie Scrooge is visited by a ghost who leads him to witness the Ghosts of Christmas Past, Present, and Yet to Come.  As Scrooge proceeds through these three times he is witness to how his current behavior will affect not only him, but those around him, and it is not a pretty picture, as his future is filled his loneliness and doom.
So why is this my holiday favorite?  In an effort to immerse myself in mindfulness and focusing on the present and not dwelling in the past or fretting about what the future will bring, it reminds me that it is important to make the most of now.  With negative thinking there will be a lonely future.  But by living in the moment and appreciating what we have now we are opening ourselves up to a life path filled with the possibility of more positivity and happiness.
Holiday Picks from Veronique Hoebeke, Associate Editor
Elf (2003) PG
This modern Christmas Classic is about a human who is raised by elves in the North Pole. After he finds out he is in fact not an elf, he goes on a soul-searching journey in New York City in hopes of finding his real family. If that doesn't sound ridiculous enough, he ventures out into the real world without a clue about how humans actually live. He instantly gets himself into all kinds of trouble involving a revolving door, used gum, an angry racoon and Zooey Deschanel in an elf costume. It appears no one in the world can accept his elf-like ways. After much confusion and isolation, Buddy the Elf does find a place to call home. This film is filled with holiday magic with both funny and heart-warming moments which makes this movie a blast for all ages. Even the grinchiest adult will get a kick of  a 6 foot 3 Will Ferrell in full elf gear trying to navigate New York City.
The Holiday (2006) PG13
This is my favorite movie to watch to kick off the holiday season. I confess, this year I watched it as early as Black Friday. The plot revolves around two women Iris (Kate Winslet) and Amanda (Cameron Diaz) who switch homes for the holiday as part of an international home exchange. So high strung Amanda goes to stay in Iris' quaint English cottage (seen above) for Christmas while meek Iris spends the holiday in Amanda's giant L.A. pad. I will admit, it is a silly RomCom but I still watch the movie for two reasons: it is filled with holiday-esque scenes such as snow-dusted villages, warm English pubs and a Hanukkah party with movie producers from Old Hollywood and we get to see a female character stand-up for herself and grow as a person. At the start of the movie, Iris is in an emotionally abusive relationship with her ex-boyfriend who constantly uses unhealthy tactics on her to lead her on and cut her off over and over again. By the end of the film, she finds enough "gumption" to kick him to curb once and for all. I think this is great movie to watch with your teenage members of your family, especially ones who may have had a bad break-up in recent months. Even if they haven't, this movie can still be educational as you can teach them about a time when we had a booming printed newspaper industry, flip phones and Blockbuster Video. Those were the days.
The Sound of Music (1965) G
Now this movie doesn't take place on or near Christmas or any other winter holiday for that matter. It appears the movie takes place in only spring and summer and wasn't released anytime around the holidays. That doesn't stop it from being one of the world's greatest feel-good family movies. While this film is know for its singalong tunes, it's not the only reason it's a great family movie. The movie preaches good morals such as togetherness, perseverance and being true to yourself. Several times in the movie, the main adult characters Captain Von Trapp (Christopher Plummer) and Maria (Julie Andrews) struggle with what they think they should do and how they really feel. Maria thinks she should become a nun and the Captain thinks he should be extremely strict on his children but neither is really happy that way. By the end of the movie both characters have changed their lives to better suit who they are not, not what they think society wants them to be. Unfortunately, this big happy family faces the threat of the Nazis as the fascist regime wants to use the Captain's excellent skills as a naval captain for the Third Reich. The family has to work as a team and get through those challenging times.
Holiday Picks from Denise Vestuti, Resource Specialist
My three favorite family holiday shows are Frosty the Snow Man, Rudolph the Red Nosed Reindeer and a Charlie Brown Christmas. A holiday tradition includes getting our live Christmas tree and enjoying watching these timeless classics.
Frosty the Snowman (1969) G
Frosty is so jolly and lovable. I love that the greedy villain magician has a transformation. He wants Frosty's magical hat but after Santa speaks to him, he realizes it's not about the magic hat, but being nice to people.  While watching it again this holiday season I cherished that Frosty practices being present, and embraces having pure fun with his friends. There is an underlying theme of the power of friendship as well as Karen and Frosty taking care of one another.
Rudolph the Red Nosed Reindeer (1964) G 
This show's powerful message is that you don't have to blend in with everyone and we don't have to all be the same. You can be your own individual and celebrate your uniqueness. There is a hidden special talent in everyone, and Santa, Hermey, and most importantly Rudolph realize this. The music is extraordinary, "There's' Always Tomorrow", (this song is so hopeful and many of us might feel comfort from this reminder) and "Silver and Gold" decorations on every Christmas tree makes me smile.
A Charlie Brown Christmas (1965) G
I think this is the favorite of my Triple Crown choices.  Charlie Brown is depressed because of the commercialism of Christmas until he finds out that the true meaning of Christmas is spiritual. Charlie Brown was thinking about Christmas in the wrong way. This can happen to many of us, and once we change our thinking, things can improve.  Once he realizes that, he is no longer depressed. The animation is terrific too!
Are there any other holiday classics that we missed? Tell us about your favorites in the comments below.
Subscribe to our e-newsletter for more mental health and wellness articles like this one.
SUBSCRIBE NOW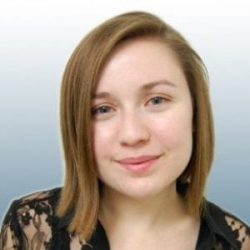 Latest posts by Veronique Hoebeke for www.rtor.org
(see all)