Dear Readers,
Welcome to my new blog, The Family Side.
For the past year and a half I have been blogging on www.rtor.org under the title of Eunoia: Thoughts on Healthy Thinking.  In my first post of May 2, 2014 I described my purpose for the blog: "to bring you news about best practices, research and innovative treatments that are examples of "beautiful thinking" (i.e., eunoia) in the field of mental health."
In the last 18 months I have written about such critical or innovative practices as psychiatric rehabilitation, mental health courts, supportive parenting for childhood anxiety and cognitive remediation therapy.  But the posts that got the most response from readers were the ones in which I shared my thoughts and feelings on mental illness in my family—posts like my remembrance of Robin Williams which touched on my own feelings of grief for a child challenged by depression and anxiety or Nothing to Declare, an account of my first encounter with a younger brother's emerging schizophrenia.
It is because of this response from readers that I decided to change the emphasis and direction of my blog to the "family side" of mental health.
In bringing my new blog to you 2-4 times a month I plan to provide a family member's perspective on the subject of mental health recovery through such topics and themes as:
Recovery is Possible
Hope with Realistic Expectations
Everybody Has Problems with Emotional, Physical and Mental Health
Dignity, Care and Safety of the Person
Early Identification of Mental Health Problems for Better Lifetime Outcomes
A Life Worth Living
Support for the Supporters
My mission is to write about mental health and related topics in a way that promotes understanding and inspires people to seek the best life possible for themselves and their loved ones.
I would also like hear from you and engage in dialogue about your hopes and fears for your loved ones with mental health conditions (or yourself if that's the case) and what recovery means to you.  Leave a comment below or follow me on Twitter @JaywBoll.
As someone who has provided, received, and put together services for people I love, I'm aware that there are many sides to mental health recovery.  My new blog will take The Family Side.
Subscribe to our e-newsletter to stay up-to-date on The Family Side.
SUBSCRIBE NOW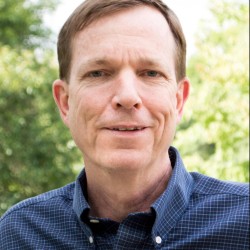 Latest posts by Jay Boll, Editor in Chief www.rtor.org
(see all)