Being sober can be a scary prospect. Much of our social behaviors involve the use of substances in one form or another. Even if you're not an addict, living a sober lifestyle can seem like a difficult feat.
However, once you give up drinking or drugs, your life will change for the better in a multitude of ways. Whether you're an addict or you are simply looking to improve your health, here are 14 reasons sobriety makes your life healthier, more fulfilling, and more fun.
1. You sleep better.
It's hard to overstate the importance of good sleep. When you're sleep-deprived, you feel cranky, foggy, and unhealthy. Alcohol and drugs aren't conducive to good sleep – they can keep you up late at night, make it hard to fall asleep when you want to, or make you sleepy during the daytime. When you're sober, you're able to stick to a healthy sleep schedule and wake up feeling refreshed every day.
2. Your diet improves.
When you're under the influence, it's all too easy to give in to cravings for something greasy, sweet, or salty. It's much easier to eat well when you're sober. You have fewer cravings, and you're not surrounded by temptations like bar food.
3. Your weight stabilizes.
It's easy to down a lot of empty calories with just a few drinks. Combine the calories in alcohol with the aforementioned junk food cravings and you've got a recipe for weight gain. When you're sober, you'll probably find that you stop gaining weight (and maybe even lose a few pounds) without really trying.
4. You avoid alcohol- or drug-related health problems.
Nobody likes to think that they might end up with liver disease or other substance-related health problems. But people are diagnosed with these diseases every day, and if you abuse alcohol or drugs regularly, chances are high that you'll eventually be one of them. When you're sober, you don't have to worry about developing life-threatening complications from your habits.
5. You have more free time.
Drinking and drugging take up a lot of time and energy. You have to spend time acquiring your substance of choice, using it, and then recovering from its effects. Sobriety gives all that time back to you. You can use it to work on your hobbies, learn new skills, spend time with your loved ones, work out, or anything else you please.
6. You have more money.
Alcohol and drugs are expensive. It's much easier to stay financially fit when you're sober. Besides saving all that money in the first place, you'll be in a better state of mind to make good financial decisions. And having that extra cash opens up a whole world of new opportunities – you could decide to save for a house, take a vacation, or go back to school, for example.
7. Your relationships get stronger.
When you're sober, you have more time and mental energy to spend on the people who matter most to you. Without the distraction of wondering when you can go get drunk or high, you'll be able to stay physically and emotionally present with others. You'll probably find that the important relationships in your life mean more to you than drugs or alcohol ever did.
8. You get sick less often.
Alcohol and drugs are terrible for your immune system. When you don't put anything unhealthy into your body, you won't be so vulnerable to colds and stomach bugs.
9. Your memory improves.
Have you ever woken up unable to remember what happened the night before? It's a bit unsettling. Even if you don't tend to black out under the influence, alcohol and drugs can make your memory foggy and unreliable. When you're sober, you'll feel sharper and more alert, and you'll remember things better.
10. You have more energy.
Between messing up your sleep and taking a toll on your body, alcohol and drugs can make you feel pretty bad if you use them regularly. Cutting out these substances can make you instantly feel years younger. You won't have to nurse any more hangovers or take afternoon naps to get through the day.
11. You're more productive.
It's not hard to see why people get more done when they're sober. When you've got high energy levels and lots of free time, it's easier to stay focused on work, school, and personal projects.
12. You have more fun.
It might sound counter-intuitive, but drinking or using drugs really isn't that much fun. Think about it – being intoxicated might feel good for a while, but are you really enjoying yourself? Being sober lets you push your boundaries and have fun in ways that aren't possible when you're drunk or high. You can travel to different places, try new things, and just be present in your life – and that's always more fulfilling than checking out with a drink.
13. You can find healthy ways to deal with problems.
The basic disease model of addiction says that plenty of people use drugs or alcohol to medicate their problems away. If this sounds like you, you might be surprised to find out how much more effectively you can deal with things sober. It might feel like drinking or using drugs makes your problems go away, but as anyone who's struggled with addiction knows, this is just an illusion. When you commit to sobriety, you can actually solve your problems instead of ignoring them.
14. You rebuild your self-image.
How do you feel about yourself when you're drinking or using drugs? Do you respect yourself and your decisions? Maybe not, especially if your substance use has become a problem. Getting and staying sober can change the way you look at yourself. You won't have to think about yourself as a person with no self-control or someone who says stupid things when drunk. You'll also build your self-esteem by sticking with your decision to stay sober.
Sobriety isn't boring or painful. In fact, being sober can make your life more fun and rewarding than it's ever been before. While it's not easy to stop drinking or using drugs, especially if you're battling addiction, the decision to get sober will change your life forever, so consider making a commitment to sobriety today – you'll be glad you did.
If you or someone you know experiences mental health issues, it is important to seek help from a qualified professional. Our Resource Specialist can help you find expert mental health resources to recover in your community. Contact us now for more information on this free service to our users.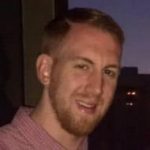 Author Bio: Bill Weiss is an advocate of long-term sobriety. As a member of the recovery community, he feels it is important to spread awareness of alcohol and drug misuse in America. Being personally affected and having family members struggling, it is a personal quest of Bill's to bring the facts about substance misuse to light, informing America on this epidemic.
The opinions and views expressed in this guest blog do not necessarily reflect those of www.rtor.org or its sponsor, Laurel House, Inc. The author and www.rtor.org have no affiliations with any products or services mentioned in this article or linked to herein. Latest posts by Guest Author for www.rtor.org
(see all)