We met on Tinder. His profile said he was a wildland firefighter, and one of his photos was of him covered in soot and ash with brilliant flames engulfing a forest behind him. I was completely infatuated without ever having met him. It turns out that he was as charming as he was brave, and I fell in love with him on our very first date. Two years later, we are coming to the end of surviving our second fire season together, and I am worried about what the colder weather means for his state of mental well-being.
On August 7, 2017, we got a call from a friend that was dispatching for the Boise National Forest telling us that our dear friend Ian had just been found dead in his apartment. The dispatcher didn't want us to hear about it from outside sources. He had taken his own life. I had been texting back and forth with him just the previous day. His was a smokejumper in the Boise forest. He was just one of 103 firefighters and 140 police officers who took their own lives in 2017.
Risk on the Rise
The rise in the number of suicides among wildland firefighters is now being considered an epidemic. There are many theories about why this is happening, but no one knows for sure yet. One of the theories is it is a result of the working conditions — work days that can last 16 hours or longer, sleep deprivation, elevated cortisol levels due to stress, witnessing traumatic events, and isolation in the off-season.
Research has already told us that the risk of a heart attack is much higher and at a younger age for wildland firefighters. It is a result of triggering the fight-or-flight reaction for prolonged periods of time while performing an intense amount of physical tasks. It is too much strain on the cardiovascular system year after year — the heart can't take it.
However, the rise in suicides is difficult to research and obtain quantitative data about. The fire culture is not a place where sharing your thoughts and feelings is promoted. These good men that are protecting homes, national monuments, and relics of history from fire are dying by their own hands because there is no place for their voices to be heard.
Breaking Down to Build Up
Getting firefighters to open up and talk is extremely difficult. Fighting fire is the perfect job for introverts. You are paid handsomely to spend days on end working in the forest with little need to speak to another person. Fire crews consist of a band of misfit brothers and sisters that generally have not sought out higher education and enjoy working with their head down. Being emotionally intelligent is not a requirement of the job and most like it that way.
After the initial shock of Ian's death began to subside, my boyfriend started opening up a dialogue about the effects that fire has had on him. One night he described the circumstances behind the Tinder profile picture of him in front of a fire. He shared the backbreaking efforts it took to put that fire out, the conditions in which he worked, and how little sleep he had during those weeks. I would listen with the best of intentions, but I couldn't relate; not the way his crew could. However, they refused to talk about it.
The off-season, when it is too cold for fires to be a possibility, my boyfriend retreats into his duck-hunting world that is void of forced extroversion and hard work. It is what he loves to do — but I worry because one of the triggers for depression is the lack of contact with those who understand the fire culture. Similar things happen to those in the military when they return home. They feel out of touch with society when the fire line or the battlefield is no longer their norm. I watch for signs and force him to talk, even when he doesn't feel like it. It doesn't take too much pressure; he knows that I am doing it because I care.
As the awareness of the increased number of suicides grows, many good men and women have begun to work on varying projects to destigmatize firefighters reaching out for help with mental health issues. They have been working at the national level to provide mental health services and make them easily accessible for all levels of employees. The focus for firefighters has been primarily in keeping their bodies fit and managing their gear and equipment, with their emotional health not receiving the same amount of attention. Luckily, there is a small group of people in fire culture who are setting out to change that.
I am increasingly proud of my man for continuously trying to break down the norms of fire culture and support his fellow crew members. He shares with me the small breakthroughs that he has, and it gives me hope that, as he helps others with their emotional battles, it is helping to heal his own. His level of emotional intelligence is so much more of an attractant for me than those firefighting Tinder profile pictures ever were. Although this isn't what I signed up for when I thought about dating a sexy firefighter, it has given me so much more. I now have someone in my life that sets the example for what a strong man looks like — it's one who talks about his feelings.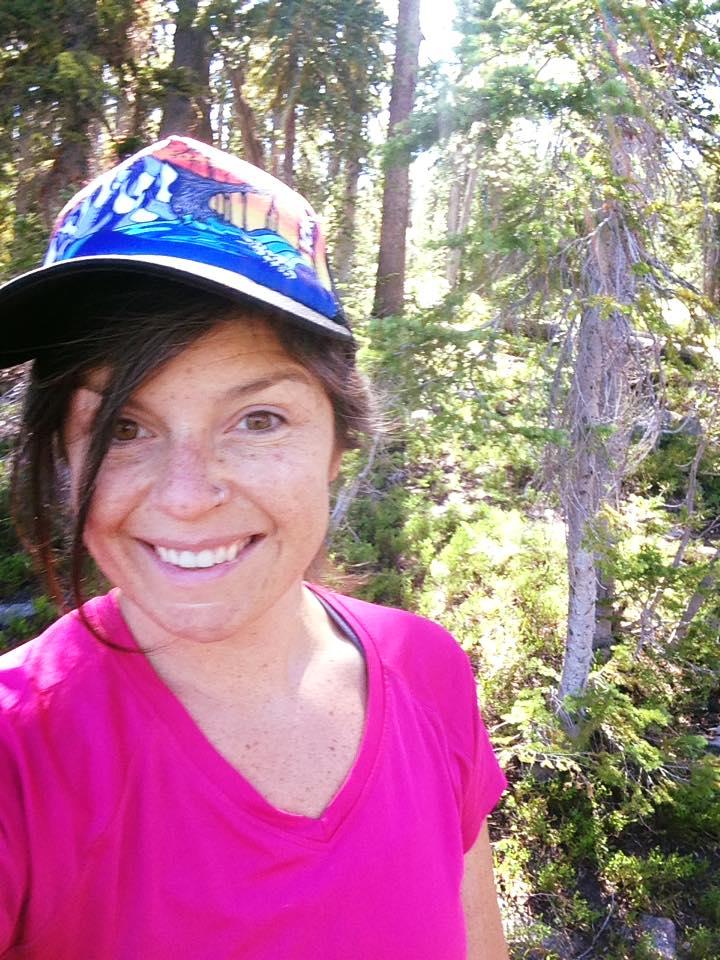 Author Bio: W.M. Chandler has a master's in natural resources with certificates in environmental education and science communication. She writes passionately about nature and the outdoors, human connections and relationships, and nutrition.
Twitter: @wmchandler1212
Photo by Benjamin Kerensa on Unsplash
The opinions and views expressed in this guest blog do not necessarily reflect those of www.rtor.org or its sponsor, Laurel House, Inc. The author and www.rtor.org have no affiliations with any products or services mentioned in this article or linked to herein. Latest posts by Guest Author for www.rtor.org
(see all)