Deaths due to opioid overdoses may be more common than you think. From 1999 to 2021, more than 106,000 people in the US have died due to opioid overdoses.
In 2021 alone, there were 80,411 opioid overdose deaths. Opioids include drugs like heroin, morphine, fentanyl, and methadone. Some are used for medical purposes, and some are not.
Opioids are commonly prescribed for pain relief. They can also be obtained on the street illegally. Regardless of the reason for taking them, overdosing is a real threat. You can prevent the risk of death by overdose with the help of Naloxone.
Naloxone is quite literally a life-saving drug. It can reverse opioid overdoses rapidly, acting as an opioid antagonist.
You can save someone from overdosing on opioids by administering Naloxone to them. Naloxone is easily obtainable since it is an over-the-counter medication. Narcan is a familiar brand of Naloxone. If you don't know where to obtain it, use the Narcan Finder website to locate the nearest drug store that sells it.
Naloxone
Naloxone is an FDA-approved drug that is used to, as previously mentioned, reverse opioid overdoses. It was invented in 1961 by Dr. Jack Fishman and Dr. Mozes Lewenstein and approved by the FDA in 1971. Since then, it has been used as the primary medication for opioid overdoses. The drug starts working within minutes, but it is just an initial fix, so the overdose victim should be checked out by a doctor immediately afterward.
Two Forms of Naloxone
Naloxone is sold in two forms:
1) injection
2) nasal spray
While both forms are relatively safe, deciding which type to carry depends on factors such as price and convenience.
In the injection form, the medication is administered through a syringe in the thigh area. The nasal spray is as simple as it sounds. You just have to spray it on the victim's nose.
When to Take Naloxone
Naloxone should be administered in the event of an opioid overdose. According to the Substance Abuse and Mental Health Administration (SAMHSA), some common signs of someone experiencing an overdose are:
extremely pale face and/or skin feels clammy to the touch
limp body
purple or blue color to fingernails or lips
vomiting or making gurgling noises
person cannot be awakened or is unable to speak
breathing or heartbeat slows or stops
If you see any of the above symptoms in someone who might be experiencing an opioid overdose, call 911 immediately. If Naloxone is available, administer it to reverse the overdose. Naloxone does not have serious negative effects, so it is better to be safe than sorry.
Side Effects of Naloxone
Of course, no medicine can have zero side effects. Following are some of the common symptoms a person may experience due to Naloxone:
Opioid withdrawal symptoms include physical pain, excessive sweating, watery eyes, weakness, etc.
Irregular and fast heartbeats
Hallucinations
Loss of consciousness
Seizures
These are common side effects that anyone may experience. Additional side effects may occur. You need to tell the doctor about any allergies you have to Naloxone or to any ingredients of Naloxone. Your doctor will prescribe different medications.
Why You Should Carry Naloxone
Addiction is a real issue that many people in the US and around the world experience. Opioid overdose can happen medically, too, but that's not the cause in most cases. Addiction to drugs like heroin is the number one reason for opioid overdoses. People even abuse morphine, which is intended for use as a painkiller.
If you know someone with an opioid addiction or undergoing treatments involving painkillers, then carrying Naloxone is a must. Carrying Naloxone could be the difference between life and death.
Again, Naloxone is a temporary fix that will last around 40 minutes. You need to get the person to a doctor as soon as possible after an overdose.
How to Get Naloxone
Getting Naloxone is not hard since it is legal and available in all drug stores. The only reason you might not get Naloxone from a drugstore is if it is not in stock. There is a solution for that, too. Several websites provide information on nearby drugstores that carry Naloxone.
Wrapping Up
Learning about Naloxone is essential. I hope this blog post helped you in that regard. Of course, this blog post is no substitute for a doctor's advice. So, if you have any questions or concerns about Naloxone, consult with a medical professional. Have a healthy life!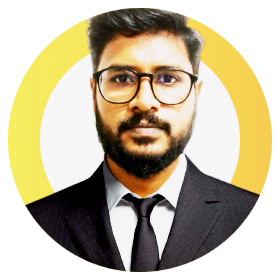 About the Author: Bala Adalarasan is a Digital Marketing Specialist. Founder and CEO of Orange Digital Marketing, he keeps up with modern technology in every aspect of the agency's operations. Writing about legal issues, technology, healthcare, and digital marketing is his favorite form of writing. In his opinion, technology can contribute to making the future great by helping us achieve incredible things. Through his writing, Bala aims to raise people's awareness of the value of technology in modern society.
Photo by Yassine Khalfalli on Unsplash
The opinions and views expressed in any guest blog post do not necessarily reflect those of www.rtor.org or its sponsor, Laurel House, Inc. The author and www.rtor.org have no affiliations with any products or services mentioned in the article or linked to therein. Guest Authors may have affiliations to products mentioned or linked to in their author bios. Latest posts by Guest Author for www.rtor.org
(see all)