RtoR Family-Endorsed Provider Profile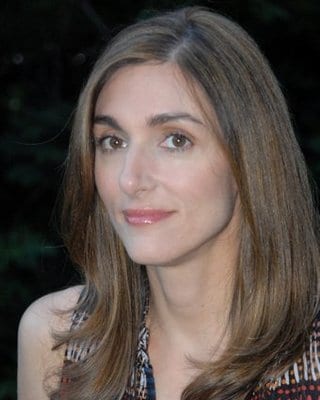 Elise Munoz, LSCW-R, DSW
Licensed Clinical Social Worker
White Plains, NY
Dr. Elise Munoz has advanced training and certification as a cognitive behavioral psychotherapist and CBT trainer/educator. She is the Founder and Clinical Director of Feeling Good Psychotherapy, a leading private group practice dedicated to providing advanced Cognitive Behavioral Therapy (CBT) for adults, adolescents, and children. Dr. Munoz holds the title of Adjunct Assistant Professor at New York University's Silver School of Social Work, providing teaching and supervision of graduate students. Her doctoral research at the University of Pennsylvania investigates the effectiveness of TEAM-CBT for young people suffering from anxiety and depression.
Dr. Munoz is an expert in the treatment of stress and performance issues, social anxiety, generalized anxiety, depression, and obsessive-compulsive disorder (OCD), as well as Cognitive Behavioral Therapy (CBT). In addition, she is a compassionate and skillful practitioner of other evidence-based treatments, including Exposure and Response prevention for anxiety and OCD, Prolonged Exposure Trauma Treatment, and Mindfulness. Additionally, Dr. Munoz's approach is informed by Dialectical Behavioral Therapy (DBT) and Acceptance and Commitment Therapy (ACT), an advanced Cognitive Behavioral Therapy approach developed by Dr. David D. Burns, Professor Emeritus at Stanford University Medical School. Dr. Munoz is also a certified trainer of TEAM-CBT.
Dr. Munoz provides CBT training and consultations in her own in-house training program as well as for practicing clinicians and graduate students in NYC and the tri-state area. Dr. Munoz has been a guest lecturer at several top universities and institutions, including University of Pennsylvania, University of Southern California, and New York University, in addition to local private and public schools and nonprofit mental health agencies. Dr. Munoz has also coached executives at Fortune 500 companies and other organizations on effective communication techniques.
Elise Munoz, LCSW-R, DSW
4 Cromwell Place
Lower Level
White Plains, 10601
(914) 533-4950
emunoztherapy@gmail.com
Website
Directions
Client Quotes
"My 11 year old son experiences mild anxiety. As we approached the pre-puberity years I wanted him to talk to someone about figuring out what tools he would need to get him through the obstacles he faced. He refused to go to therapy so I went instead. Ms. Munoz did a wonderful job of working with me to help my son. In a short period of time, I was able to see how I interpreted his anxiety vs. how an anxious person views himself. We worked on strategies to help ease the frustration with homework and helped give him the confidence he needed to feel capable of accomplishing tasks instead of putting them off because of fear. I felt that she never forced any one technique on me but rather helped find the approach that would give us the best results. I would highly recommend Ms. Munoz as a therapist."
Information and Referrals
Speak with a Resource Specialist about services and referrals to Elise Munoz, LCSW-R.
Services
Cognitive behavioral therapy (CBT)
T.E.A.M. Therapy (Testing, Empathy, Agenda Setting, Methods)
Individual Therapy
Support group for parents
Self-Confidence workshop
Client Focus
Children
Adolescents
Adults
Anxiety
Social Anxiety
Panic disorder
Depression
Obsessive disorders
Low self-esteem
Procrastination
Trauma
Substance use disorder
Accreditations & Qualifications
Education
University of Pennsylvania – DSW, Doctorate in Clinical Social Work
Fordham University – Master's in Clinical Social Work
University of Geneva, Switzerland – DESS, Clinical Psychologist
University of Neuchâtel, Switzerland – Master's in Psychology
Certifications
IOCDF: The Behavior Therapy Training Institute (BTTI), OCD Certified Provider and Professional member
TEAM-CBT, Level 4 certified Therapist & Trainer
Certified in Cognitive Behavioral Therapy for Pediatric Anxiety Disorders
Certified in Cognitive Behavioral Therapy for Pediatric OCD
Certified in Advanced Cognitive Behavioral Therapy for trauma
Intensively trained in Prolonged Exposure, evidence-based treatment for PTSD, University of Pennsylvania
New York License Number 078824
In practice in the United States since: 2007
Payment
Average cost per session: $150 – $175
Low-cost option: clinical social work intern- sliding scale
Accepted Payment Methods: American Express, Cash, Check, Health Savings Account, Mastercard, Visa.
Ms. Munoz accepts out-of-network insurance.