RtoR Family-Endorsed Provider Profile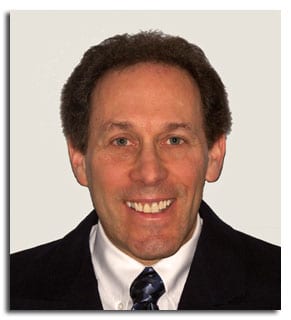 Jeffrey Cohen, PhD
Psychologist
Stamford, CT
Jeffrey Cohen, PhD, is a psychologist in private practice serving children, adolescents, adults, and families in Stamford, CT, and the surrounding areas. Dr. Cohen offers Therapeutic Change Psychotherapy which assesses, diagnoses, and treats a variety of mental health disorders including anxiety, depression, and eating disorders. To help with the psychological impact of living with chronic conditions, Dr. Cohen offers Rehabilitation Psychology to individuals living with conditions such as cancer, diabetes, and Parkinson's disease. He also offers Organizational Consulting for businesses and Forensic Consulting for legal situations.
Dr. Cohen is on the courtesy staff of the Stamford Hospital in the Departments of Rehabilitation and Psychiatry and was formerly the Chief Psychologist for Family Centers in Greenwich, CT.
Jeffrey Cohen, PhD
833 Summer St.
Ste. 1-A
Stamford, CT
203-325-9346
Email
Website
Directions
Client Quote
"Dr. Cohen is very pleasant and understanding. He helped in our relationships"
Information and Referrals
Speak with a Resource Specialist about services and referrals to Jeffrey Cohen, PhD.
Services
Rehabilitation psychology
Therapeutic change psychotherapy
Cognitive and behavioral therapy (CBT)
Stress management
Survey research and environmental psychology
Assessment and evaluation
Pain management with hypnosis
Intellectual testing and evaluation
Personality assessment
Cognitive rehabilitation for attention deficit disorders and learning disorders
Forensic psychological consulting
Organizational consulting
Client Focus
Children
Adolescents
Adults
Families
For Therapeutic Change Psychotherapy:
Anxiety
Attention deficit disorders (ADD or ADHD)
Depression
Eating disorders
Family/relationship issues
Learning disorders
Substance abuse
For Rehabilitation Psychology:
Alcohol abuse and mixed substance abuse
Attention deficit disorders (ADD or ADHD) and non-specific learning disorders
Cancer
Chronic pain
Diabetes
Eating disorders
Multiple sclerosis
Neuromuscular disorders
Parkinson's disease
Traumatic brain injury or acquired brain injury
Spinal cord injury
Stroke
Accreditations & Qualifications
Education
United States International University at San Diego (now known as Alliant University)–PhD in Psychology
Certifications
Connecticut State License Number 0001030