RtoR Family-Endorsed Provider Profile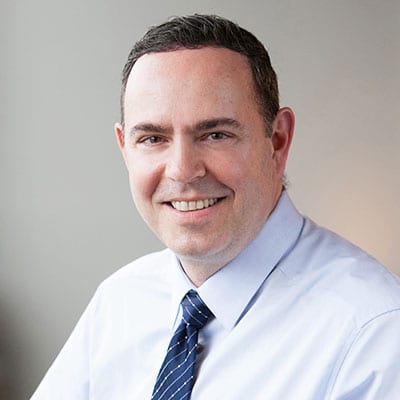 Joseph Russo, MD
Psychiatrist
Westport, CT
Joseph Russo, M.D., is a psychiatrist in private practice serving adolescents, adults and families in Westport, CT, and the surrounding communities. Dr. Russo is the Medical Director of The Recovery Center of Westport and runs his own private practice that provides both psychopharmacologic and psychotherapeutic generalized psychiatric care. With over seventeen years of experience, he treats a large variety of mental health conditions including anxiety, depression, bipolar disorder, and obsessive compulsive disorder. Dr. Russo was also the Unit Chief of Addictions Services at St.Vincent's Behavioral Health Services in Westport, CT, and is currently a professor at The Westchester Institute of Psychoanalysis and Psychotherapy and has lectured extensively on psychopharmacology.
Dr. Russo specializes in the treatment of substance dependence and dual diagnosis disorders. He also serves as the Executive Medical Director of Saved From Addiction which provides the groundbreaking Probuphine Implant for opioid addiction.
Joseph Russo, MD
The Recovery Center of Westport
203-227-9902
728 Post Road East
Suite 205
Westport, CT 06880
Website
Directions
Client Quote
"He is very good with medication management and he's well-versed with all types of medication. He works with a range of patients including people suffering with mental health and addiction. He is a very down to earth doctor that makes you feel comfortable to talk to."
Information and Referrals
Speak with an RtoR Resource Specialist about services and referrals to Joseph Russo, MD
Services
Assessment and evaluation
Medication management and monitoring
Outpatient detoxification
Relapse prevention
Individual therapy
Group therapy
Family therapy
Client Focus
Adolescents (13+)
Adults
Older adults
Families
Addiction and substance dependence
Adjustment disorders
Attention deficit hyperactive disorder (ADHD)
Anxiety disorders
Bereavement
Bipolar disorder
Depression
Dementia
Eating disorders
Obsessive compulsive disorder (OCD)
Personality disorders
Phobias
Posttraumatic stress disorder (PTSD)
Psychosis
Sleep disorders
Traumatic brain injury
Accreditations & Qualifications
Education
St. George's University School of Medicine–Doctor of Medicine
New York University–Residency
Certifications
Connecticut License Number CSP.0057664
New York State License Number 1.041567
American Medical Association member
American Academy of Procedural Medicine member
American Society of Addiction Medicine member
In practice since: 2003
Payment
Dr. Russo accepts out of network insurance and will complete necessary paperwork for reimbursement on behalf of his clients.